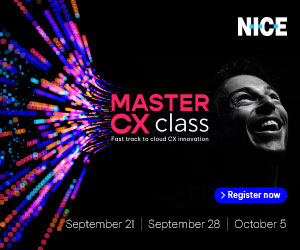 This article contains the extracted Customer Experience Chapter of our 2020 survey report 'How Contact Centres are Delivering Exceptional Customer Service', which was sponsored by NICE.
The data that is included in this report was collected before the COVID-19 crisis took hold in many contact centre operations across Europe and the US
What is Your Biggest Barrier to Making the Customer Experience Easier?
Old Problems are Still Damaging Customer Experience
Unsurprisingly, the classic problem of departments not working closely enough with one another came out as the biggest barrier to good customer experience, with 26.8% of survey participants claiming this to be their "biggest barrier".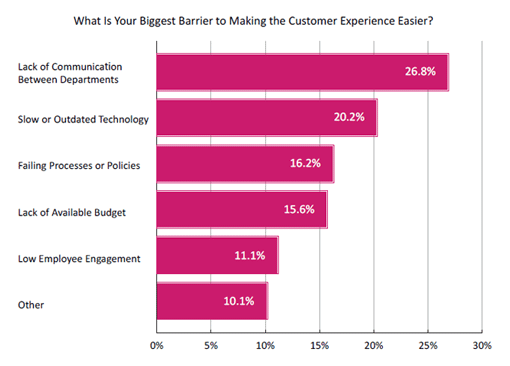 In addition, familiar issues, including slow or outdated processes (20.2%), failing processes and procedures (16.2%) and lack of available budget (15.6%), were reported to still be major blockers to good customer experience.
There Are Other Barriers to Good Customer Experience
While most survey participants claimed the long-standing industry issues discussed above to still be the biggest barriers, 10.1% of our contact centre professionals selected "other".
They then wrote in to us to explain what exactly these barriers were, and we've highlighted the most common responses below:
Conflicting business priorities
Integrating technologies
Low forecast accuracy
Creating time for coaching
Failing to understand customer journeys
How do You Capture Customer Feedback?
Contact Centres are Changing How They Gather Feedback
In just one year, we have seen a shift in the way that many organizations are gathering customer feedback, with many contact centres abandoning traditional methods for doing so.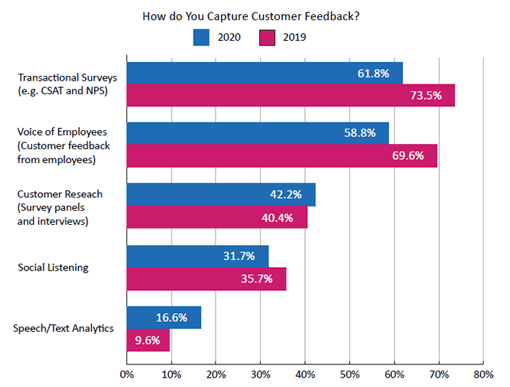 It was not a surprise to see that the use of transactional surveys, which are used to find certain metric scores, is in decline, as the industry looks to move away from "spamming" customers and causing survey fatigue.
However, it was a worry to see fewer brands talking to advisors and asking them to relay common customer concerns. This free resource can be a goldmine.
Surveying is Becoming More Sophisticated
The use of speech analytics as a method for analysing conversations to find customer insights has increased from 9.6% in 2019 to 16.6% in 2020 – highlighting that analytics technologies are finally starting to make an impact on the contact centre industry.
Customer research initiatives – like customer panels, focus groups and interviews – have also grown in popularity in the last year, suggesting that many contact centres are looking to gain a deeper understanding of their customers.
When did You Last Carry Out Customer Journey Mapping?
Over a Third of Organizations Have Still Not Mapped the Customer Journey
34.8% of contact centres have never carried out a customer journey mapping initiative, with a further 8.1% not doing so in the past five years.
On the other hand, it was good to see that almost a fifth of contact centres had done so in the past month, many of which had done so in the past week.
This shows the varying attitudes towards customer journey mapping across the industry, as many organizations seem happy to stick with more traditional methods of doing business with customers.
Is the Lack of Journey Mapping Damaging Internal Communication?
We must remember that journey maps are best used as a business tool to increase collaboration across the business, to ensure everyone pulls together to meet organizational goals, knowing exactly what they're responsible for.
So, for the 26.8% of contact centres that told us cross-departmental communication was their biggest customer experience barrier (in question 6), customer journey mapping may be a key initiative to look into if it's not something they're already doing.
Engaged Employees Provide Better Customer Experiences. Which of the Following are You Doing to Engage Advisors?
Over Half of Contact Centres are Now Supporting Advisor Schedule Preferences
53.6% of contact centres have now set up initiatives to help support advisor schedule preferences, indicating that contact centres are quickly realizing that workforce management (WFM) is a key ingredient to employee engagement.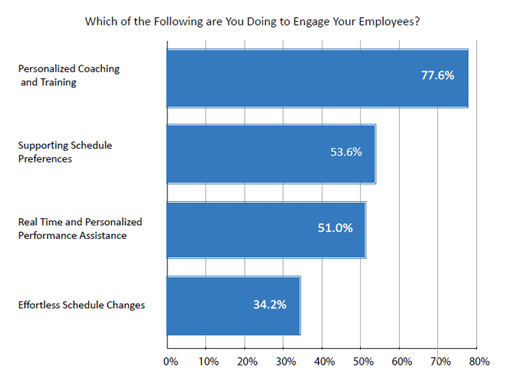 While this could include anything from managing leave in hours and not days, so an advisor doesn't have to take a whole day off if they're only busy for a couple of hours, to using technology for "shift bidding", these results show a clear step in the right direction.
Also, an additional 34.2% of contact centre have made the process of changing schedules effortless, with agents using technology to submit requests instead of having to approach a WFM planner.
Over Half of Contact Centres Offer Real-Time Performance Available
51.0 % of contact centres are looking to improve employee engagement, and therefore customer experience, by ensuring support mechanisms are in place so advisors get help in real time.
Again, this could include anything from having a leader/coach constantly walking the floor ready to offer their guidance at any point, to installing an "agent-assist" bot to serve up helpful advice to the team while they speak to customers.
Download the full Call Centre Helper survey report 'Is Your Contact Centre Delivering Exceptional Customer Service?' now.
Alternatively if you are interested in a specific chapter read one of these extracts next:
This survey was done in partnership with Jabra, NICE and RingCentral.
Related Research
To download the full copies of our 'Is Your Contact Centre Delivering Exceptional Customer Service?' survey reports follow the links below:
You can also download the full copies of our 'What Contact Centres Are Doing Right Now' survey reports by following the links below:
For more great information check out our other Contact Centre Research