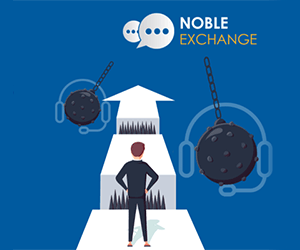 About the Event
Date: 18th June 2019
Time: Registration 14:00, Event 14:30 – 17:00 (followed by drinks in the bar)
Location: The Angel's Share Hotel & Bar, Hope St, New Town, Edinburgh EH2 4EL
Cost: Free
Today's contact centres are operating in challenging times. Technology is moving fast, combined with continuing changes to legislation – organisations have to remain nimble and always one step ahead of the competition. In addition, internal stakeholder pressures are commonplace and contact centres are expected to continue to do more with less.
Join us for this free seminar on Tuesday 18th June at 14:00 as we host an interactive session that will cover the top 5 challenges that contact centres are facing today. The seminar will provide practical advice on how to overcome these challenges and hints & tips on navigating your contact centre to reach its full potential.
At this seminar, you will learn:
Practical best practice methods to implement within your own contact centre
How to gain better insight into your contact centre data – what to use and what to lose
How to optimise your customer journey
Methods to hold Supervisors accountable and ensure that they stay highly engaged
How to engage agents to self-evaluate behaviours & motivate across the generational spectrum of employees
Latest technology to drive results and improve productivity
After the seminar, please join us for a drink in the bar and networking discussions with fellow delegates.
Date and Time
Starting:
Tuesday 18th June 2019
Date and Time
Starting:
Tuesday 18th June 2019