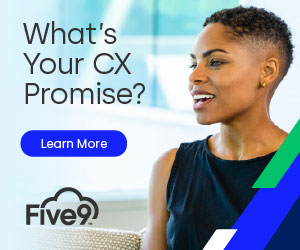 Paul Cooper argues that if we want to improve customer service, we should start by getting rid of the automated systems.
One of the signs of being a customer service professional is never quite being satisfied with performance, but I remain incredulous at the number of organisations that still don't get it, the number that still get exposed on Watchdog, You and Yours and the like, and the number that still give me personally, and therefore I assume you, a bad time. And sometimes, it can get too much!
Let's face it – in our day-to-day lives we still encounter as many examples of bad as good, don't we? Those shop assistants who are still standing around talking to each other, ignoring us until they finish their conversations, that call centre with the annoying automatic telephone system that goes in a loop and then cuts you off, with no human alternative, and so on.
Oh, let's stop there. In my opinion, if there is one thing that, above all else, has held back the development of great service attitudes, and in many cases made them worse, it must be the automatic telephone answering systems that organisations have put in with no thought, and no concern for the customer, or often, the staff. Here's some personal examples; I'm sure you will all have some too.

4 levels of menus
Recently, I had to call my internet provider. Their automatic system kicked in and after 4 levels of options asked me to key in the number I was calling about, and more. Having done all this the system told me that their hours were 8-5 so call back later!
The IVR and the agents are not connected
Again, I had to change my credit card so called to get it activated. The automatic system, after 3 levels of options, said to put in my 16 digit card number, then security and more, before passing me to a human being.
When I got through the first thing they asked me was my card number.
These are massive companies! Don't their senior management ever have to call their own contact centres? Ah, here's the secret – obviously not, or this would be fixed straight away!
And now the real killer
A company keeps calling me; cold calling me. I think it's a utility company, or, worse, one of those fake ones, like "Energy Helpline," who we all know are a problem. Anyway, it's usually at the same time of the day, so I ignore it. However, just this once my wife answered it after about 6 rings. What she heard is classic so we wrote it down to share with you – "We are sorry, but we don't have any operators to talk to you at the moment so we'll call you back!". Duh! So they pester us with a cold call, then don't man the phones, and then "threaten" us with more pestering!
This has got to stop, bosses – you are getting it wrong!

No wonder at a recent conference editor Jonty Pearce suggested opening up this debate.  He suggested that major organisations should really think about whether they should consider giving up automatic systems altogether and go back to having real people answer phones.
First Direct never had an IVR
After all, First Direct, the country's favourite bank by a country mile, has never introduced them, and a few major organisations are actually already taking them out or are thinking about it. My money would be on these organisations getting big leaps in their customer satisfaction ratings in the next months. And their staff will be happier, too, not to have to deal with so many irate customers.
Simple.
Paul A Cooper is a Director of Customer Plus 
---
What are your views on automated systems? Please share your thoughts below.