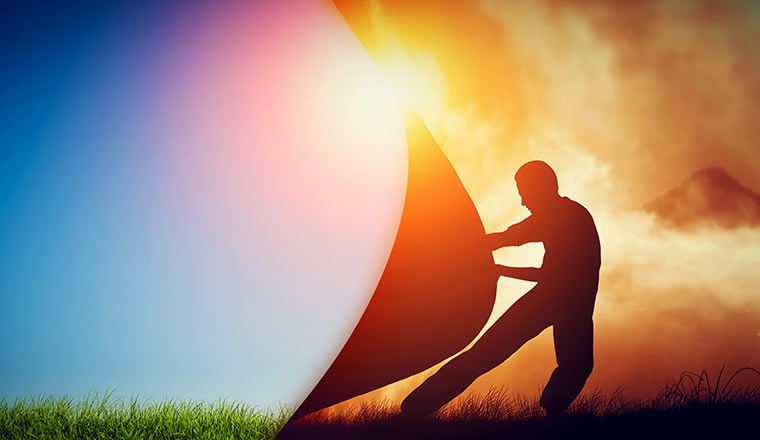 Reg Dutton of EvaluAgent shares his advice for overhauling the contact centre quality assurance (QA) process, highlighting three key points.
I think you'll agree with me when I say that getting agents to sign up to and understand your QA process can be difficult, to say the least.
Quality is often described as something that is done to agents rather than in support of them. This can often lead to huge cultural barriers and disconnects between your quality teams and the operation.
Ever heard the phrase "Us and them"?
But it doesn't have to be like that!
It turns out, you just need to engage agents in the process and provide regular feedback, coaching, and support.
Sounds easy, right?
But we all know that changing deep-rooted perceptions, developing new ways of working, and engaging an entire workforce isn't quite so straightforward.
So, let's look at where it so often goes wrong, and share some top tips.
Tip 1 – Speak with your front line to understand the current perception of quality
It's a shame to say, but the hard truth is that your operation is likely to view quality as little more than a tick-box exercise.
A process that has been designed to beat agents over the head with. Outdated spreadsheets and overdue feedback that focuses only on what has gone wrong. All this has left hundreds of agents feeling disengaged, with absolutely no respect or regard for the 'quality stick' that is regularly brandished.
Agent disengagement, whether it is due to a lack of understanding, below-par training, or a lack of support, is a mammoth problem to tackle, but understanding its origins can really help to set you up for success.
The ability to talk to agents, ask them questions, find out what's wrong, and empathise with their experience of often out-of-date QA processes can immediately open the door to a more collaborative way of working.
After all, what better way to navigate the minefield of employee engagement than have someone on the front line walk you through it!
Tip 2 – Run a number of awareness sessions to tell people what is changing, and why
Whether you're developing a new QA framework or revising one that is outdated, you'll need to get your agents on board for the journey. Remember, many of your agents will have been through this before, and for some it will not have been a good experience.
You'll need to manage them through this change, so run a number of awareness sessions or focus groups.
It doesn't have to be the most extensive exercise, but kick things off by telling them what they need to know about quality as it is today. Let them know where it's been, where it is now, why it is changing and, most importantly, where it's going.
Set expectations about what it is you are looking to change. Will there be a new set of evaluation forms? Will the way of scoring be different? Will their quality targets change? What are the timescales? It's always best to be upfront about this stuff from the start, so you can get agents involved in offering suggestions and immediately help to address any concerns.
During the sessions, emphasise the importance of their involvement and how their feedback will be used in the development of the new framework. Doing so will give agents the confidence to speak out and be truly open and honest about their experiences to date.
Worth bearing in mind – it's unlikely that all of your agents will be able to attend these sessions, so ask your teams to nominate their own quality champions who can represent your agent population and be their voice.
Tip 3 – Ask agents to be involved in your calibration sessions; both high and low performers
If you are changing your quality framework, get agents involved in calibration sessions and aim for a mix of both high and underperformers. By getting them involved in the discussion around the expected standard and what falls short of it, you have another powerful way of driving a consistent approach to quality – not only for those who are measuring quality standards but also for those who are being measured against them.
That way, you can help agents to truly understand quality performance, its challenges and its successes, none of which they will get from simply being given a quality score.
In summary
By fully immersing agents into your quality process you allow them to see the bigger picture and better understand the purpose of measuring quality and the role they can play in making each and every customer interaction a great one!
For more on this subject, read EvaluAgent's white paper: The Ultimate Guide to Quality Assurance
To find out more about EvaluAgent, visit: www.evaluagent.com
---