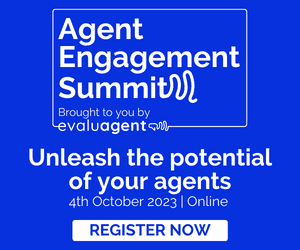 Employee engagement is not only affected by how the company as a whole treats and values its staff but by all the interactions an employee has in the work place.  Hayley Oats explores the subject for us.
What can I do to engage my team?
Managers have a significant impact on employee engagement, and play a key role in sustaining it and undoubtedly can turn it off.
Think about two roles that you have had, one where you loved going to work and performed at your best and one where you didn't want to go to work, underperformed and frequently looked for another job.
What was it in each case that supported the way you felt about that role? Was it a great manager or a poor manager? Was it a role that you felt passionate about and were interested in? What did the organisation do to support staff? Was there anything else in the role that was affecting your performance?
Armed with the answers to these questions, you'll have a clear view of some of the key requirements for employee engagement.
Top Tips for Employee Engagement
Here are some more practical tips on how to support employee engagement and maximise your team's performance:
Talk to your team about what's happening in the business, about work in the team and, importantly, about them as individuals
Get to know your team members.  What is important to them?  Don't just play lip service to this, they will know, so be genuine! Remember they are each unique, just as you are, so they might not like the same things, feel the same way or want the same things!
Listen. Hear them – listen to what they say, seek their thoughts and don't just dismiss their views, opinions and ideas.
Make time for your team.  Ensure you are available to members of your team when they need you.
Have fun!  Might sound odd, however, having fun at work breeds excitement and energy and these are some of the key signals of engaged employees. Imagine an excited employee talking to a customer versus a disheartened employee talking to one, which customer do you think would come back again?
Actively support them in their development.  Seek opportunities and ways to help them grow and reach their goals. If you don't know what their goals are, find out!
Empower them to make decisions and take ownership of projects.
Trust them to do the job and to come to you if they need to.
Provide the right tools. Ensure they have everything they need to do the job and do it to the best of their ability.
Be flexible.  Be open to new ideas and ways of working.
This list is by no means exhaustive, these are just some ideas of what managers can do to engage with their staff as a team. This can be expanded to all your interactions with other staff in the organisation and your customers too.
How to recognise an organisation with engaged employees:
Very low turnover of staff
Very low sickness absence levels
Excellent customer service records
High efficiency/low waste
Great communications
Fantastic brand reputation
Enthusiastic and energetic employees
High response levels when feedback requested
In summary, employee engagement is a set of positive behaviours displayed by employees which impacts in a positive manner on colleagues, customers and the organisation, with everyone getting the results that matter to them.
The critical elements of employee engagement
Communication – employees have an opportunity to share their views and be heard and are kept up to date on company performance and news
Employees believe that managers are committed to the organisation AND to them as individuals
Ability to contribute to decisions and have devolved authority to make appropriate decisions
Development – employees have opportunities to develop
Feeling the organisation cares about the health and well-being of staff
---

Author Hayley Oats, Engagement Manager at Engauge.