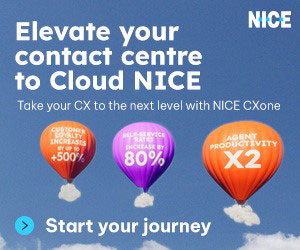 Our panel of experts have shared their ideas for creating and running successful induction programmes.
Create a Support Channel
Building online spaces where recruits gain real-time support is especially important in remote learning environments absent of hands-on support.
In many circumstances, operations refrain from such a strategy, as it adds another desktop application to the agent toolkit. Already, they flick between an average of 8.2 applications – according to Gartner research – which harms efficiency.
Agents can benefit from a single line of communication with subject-matter experts (SMEs). Supervised, agents can see which experts are available and ask for in-the-moment advice, supporting their induction and learning.
Organizations can also organize material for induction and create other support channels with this integration. An example may be to include a monitored group where agents share best practices.
Build Employee Confidence
Many recruits experience a fight or flight response when attending an induction programme. Learning new things and the inner workings of a new job is stressful for many.
When experiencing such stress, our brain channels its focus away from the cerebral cortex and towards the limbic system. As such, agents become more emotive and less rational – damaging their learning and adoption of new ideas. Unless agents feel calm and relaxed, the "stickiness" of information suffers.
To overcome this, induction leaders can hand-pick incoming enquiries and have recruits respond to them, under close supervision, during their first couple of days. Doing so builds agent confidence from the start, putting them at ease for the rest of the induction period.
Encouraging early communication across the team also helps, as new employees can start to form friendships, which are critical to increasing retention and agent wellbeing.
Conduct Self-Assessment and Disposition Training
Call listening sets agent expectations and is a critical part of induction training, providing agents with practical guidance for resolving queries.
Asking new recruits to listen to their own calls is a tried and tested way for agents to be their own best trainers. Self-assessment is an important tool in the induction process.
Another valuable tactic is to ask which disposition code relates best to the interaction? This is an excellent way to coach and calibrate valuable disposition data, ensuring that the organization accurately tracks its most significant contact drivers.
Use speech analytics software to automate the induction and coaching process. Analytics-driven agent evaluation can identify opportunities for future personalized coaching or an individual's strengths which, when highlighted, will boost confidence.
Likewise, using analytics can pinpoint calls that offer the best learning opportunities. For example, calls from angry customers. By uncovering and playing these, leaders can prepare agents for troublesome calls, coach best practices and foster resilience.
Test the Customer Journey
Asking agents to experience various stages of the journey from a customer perspective enables them to get to grips with common pain points and understand the associated emotions.
Doing so before training agents on internal processes and technologies may help build heightened levels of empathy and a customer-centric culture.
In addition, agents often gain an appreciation of why particular call handling processes are in place – which should enhance acceptance and success when used.
Learning this "why" is also a significant motivator for agents to better solve customer issues. As author and motivational speaker Simon Sinek says, "Regardless of WHAT we do in our lives, our WHY, our driving purpose, cause or belief – never changes."
Alongside customer journeys, some contact centres allow agents to familiarize themselves with products, gathering first-hand knowledge that enables enhanced query resolution. Such an initiative is far more engaging than a product demo or manual.
Thanks to Sharon Graham at Calabrio
Use Peer-To-Peer Training
Starting a new role can be overwhelming. Being able to access insights and intel from the company's best performers can really help new employees understand what's expected of them and what success looks like.
One way to do this is through a buddy programme, where new employees are paired with a peer who can help answer questions – whether it be about the position or about the company generally – and feel more confident.
Another way is through a proper knowledge-sharing programme. Many contact centre organizations already capture or record the conversations their agents have with customers. Creating a knowledge library with the best examples of how to handle different types of interactions means agents can start off on the right foot.
During their induction training, new starters can listen to and learn from their top-performing peers to understand dos and don'ts, hear what a great call sounds like, and even important soft skills, like how to display empathy.
Thanks to Frank Sherlock at CallMiner
Share Benchmark Data
Contact centre numbers keep executives up at night. Staff attrition, absences on the job, and engagement challenges often increase as call volumes grow. These issues increase operational costs, while also harming the agent and customer experience.
Benchmark data is often tightly guarded by contact centre leaders, who use it to drive operational improvements and other investments. But why not share it with new employees?
You may be a leader at a company with a strong commitment to delivering a great agent experience – or seeking to overcome past difficulties. Share your data with agents and point to programmes that will improve their experience.
For example, automated testing of all channels identifies trouble spots. As a result, customer experience teams can make improvements, whether that is improving voice quality of calls, agent routing processes, or self-service channels.
When you share this data, agents know that you have their back and are working to make their experience a good one.
Use Creative Role Plays
Human resources teams are aware that a great onboarding experience is often key to keeping staff. That's especially true in the contact centre industry, where agents must learn new processes and systems as a first-time employee and every time they switch jobs.
Instead of just focusing on the how of customer interactions, use new employee orientations to explore why customers call.
Your onboarding team can present on the customer journey, share reasons why people call, and simulate how they navigate multichannel processes to reach agents.
Instead of just focusing on the how of customer interactions, use new employee orientations to explore why customers call.
Then, new employees can role-play these situations, to see how they'd react as customers to problems and switch roles to act as agents, solving them. New agents can do role-play in face-to-face or virtual interactions or via gamified training.
Finally, your customer experience (CX) team can discuss how you're using automated testing to navigate multichannel processes, solving any issues that occur with both speed and scale.
Resolve Problems Quickly
Starting a new job is stressful for contact centre agents who are learning new processes, technologies, and call scripts.
In Western Europe, experienced agents make around €23K and replacing one at the same skill level could take months. As a result, keeping these workers can reduce operational costs – while improving customer service.
You can reduce early resignations by providing an exceptional experience from Day 1. Broken processes increase agent stress and frustration during customer interactions. If they experience these issues in the first 90 days, they're more likely to leave.
This issue is easy to prevent.
Share with new employees how you are using automated testing of voice and digital systems to identify agent and customer pain points and proactively address them. Let new employees know they can count on you to resolve problems quickly to make their daily work experience a good one, with streamlined processes that work well.
Thanks to Holly Larson at Cyara
Emphasize the Voice of the Customer
For new customer-facing employees, an awareness and understanding of one of the business's most important stakeholders – the customer – will be vital to their success and growth.
Consider developing a training session based on specific customer personas which have been researched and inspired by qualitative research like real customer calls as well as feedback from the customer service and marketing teams.
A great CRM and surveys can often be useful to help build these personas, which should become part of the staff induction programme to help new employees make more powerful connections with real-life customers early on.
Knowing what good customer service looks like from a client perspective in this way will also support new starters when trying to understand the goals and drivers for the business and their target audience and pain points, providing great context and background knowledge to help employees understand the company goals and vision.
Thanks to Alex Stenton-Hibbert at Business Systems
Utilize Gamification
Gamification training strategies in the contact centre can be specifically designed to optimize induction programmes while teaching your new hires to solve problems and handle calls efficiently.
Designing your training and continuing education (CE) to gamify and integrate elements like dynamic scripting functionality and automation will ensure your live agents, omnichannel, and voice AI technology platforms all sync up.
Emerging trends in gamification will create a technologically savvy and well-trained workforce. This new workforce will drive innovative, impactful call centre ideas and applications, while improving visibility and impact on both team members, organization and even newer hires.
Continually Improve Strategies
Improving strategies for induction programmes will pay dividends by not only affecting the current crop of hires but by providing a feedback and growth loop for future hires as well.
Your new hires will also look to you for guidance and direction. The same agents that can start quickly and efficiently will become the agents you can mould, adapt and plug in to meet your organization's needs.
The induction strategies you employ will likely determine the future of your workforce. By paving the way for those agents and employees through induction programmes that encompass strategies such as metrics, technology applications and gamification, you not only improve start time and initial proficiencies, but prepare your new workforce for inevitable success within your organization.
Stress Visibility of Adherence and Metrics
Starting agents correctly means stressing the visibility of their adherence and metrics from day one.
For your team to achieve a level of self-management, visibility and transparency in metrics and performance often lead to workplace success.
By creating a shared purpose and vision of induction, we can empower and encourage employees to trust management and the organization. They will feel part of a community, know their role in the organization, and understand what they need to do in order to improve and succeed.
Configure Technology to Fit Your Needs
Once your technology can be configured to fit your needs, it connects processes and people. Even small advancements in technology create big differences in your bottom line.
Access to and promotion of improved and valuable technology increases bandwidth for your agents and accelerates induction time. This speed and efficacy then allows agents the autonomy and ability to manage their own personal time, schedule, metrics, and work from the start.
Thanks to Jamie White at Alvaria
Provide Real-Time Guidance
Traditional coaching required supervisors to offer over-the-shoulder feedback, join interactions in real time, or make suggested changes after the fact, making it impossible to provide guidance to new employees on each interaction and assist with true, soft skills development.
AI-driven real-time guidance provides in-the-moment coaching and boosts employee loyalty and motivation with employee instant gratification and unbiased feedback, ensuring performance meets and exceeds business goals.
This guidance allows new agents to receive feedback immediately so they can adjust as the interactions are taking place when it's most memorable. This same detail can be presented back to supervisors to uncover additional information to further develop skills and easily assess progress of new starters.
Introduce Gamification
While the concept of gamification isn't new, when implemented into contact centre operations to assist with motivating and growing new hires, it can offer an even broader benefit, especially in remote onboarding situations.
Gamification programmes that work with the individual's personality (Organizer, Doer, Advisor, etc.), and still provide the opportunity to interact with team members, help with engagement and learning.
Gamification rewards agents for staying on task and will promote turning the best behaviours into habits, helping to develop and motivate new hires.
Gamification programmes that work with the individual's personality (Organizer, Doer, Advisor, etc.), and still provide the opportunity to interact with team members, help with engagement and learning.
With gamification, supervisors can run automatic games and agents can go head-to-head on important KPIs by wagering coins and challenging peers.
These initiatives are not only beneficial in helping train and motivate new hires, but they are also great resources for boosting performance and keeping employees engaged with their peers when implemented long-term or during critical periods.
Utilize Trainer-Driven Dashboards
Leveraging performance and KPI data, supervisors and trainers can create dashboards that deliver supervisor visibility and accelerate ramp-up periods for new starters.
When consolidated, real-time data from various sources such as desktop analytics and behaviour models of the agent can be great tools for business leaders. Additionally, new-hire trainers may also build training-based dashboards providing real-time insights into KPI performance in an on-the-job or nesting environment.
These dashboards create a targeted KPI new-hire coaching model, reducing the impact of performance when new hires are transitioned to their new teams.
Providing supervisors and managers access to KPI performance in this real-time pace provides a significant element of efficiency to their coaching model as well as "Train the Trainer" programmes.
Listen to the Voice of the Employee
Identifying behavioural trends through agent performance metrics is key in helping new hires grow. However, it is important not to overlook the value in what the actual agents have to say about their experiences and performance.
Voice of the Employee (VoE) isn't just letting agents vent about corporate policies and the workplace, it also includes allowing them to offer feedback on how the contact centre operates and the effectiveness of the tools and data they have available to them.
Implementing these VoE programmes right from the start can give valuable insight into where agents feel discouraged or empowered from onboarding on.
When this information is blended with tenured employee feedback, organizations can create actionable objectives to resolve common challenges for all types of agents, helping reduce turnover and increase the success and speed of onboarding initiatives.
Provide Next-Best Action Guidance
Robotic process automation and real-time guidance initiatives can extend to the concept of virtual assistants. These virtual assistants monitor the agent's desktop, providing 'next-best-action' desktop guidance for the agent.
This may include ensuring that the agent is remaining compliant by not asking for sensitive personal information or ensuring that the agent is capitalizing on the opportunity to upsell a customer on a current promotion.
These can be great tools to help guide new agents as they familiarize themselves with corporate policies or customer service opportunities.
Additionally, these assistants offer guidance that is contextual and easy to follow for the agent, while enhancing the traditional agent script by providing more customized guidance that is geared directly to the current interaction and the needs of the customer at that point.
Thanks to Jennifer Wilson at NICE CXone
For more great suggestions from our industry experts, read these articles next: