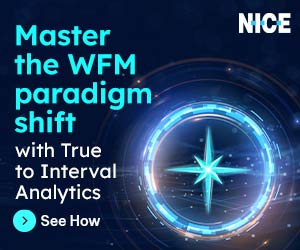 Parts of Asia and Europe have been hit hard by coronavirus, and it is now making its way west.
A leaked government document suggested that 80% of the UK population could be infected by the outbreak, in a "reasonable worst case" scenario, as reported in The Independent.
Whether such prophecies come to fruition remains to be seen, but there is seemingly little doubt that the virus will soon start to impact the global workplace.
This means that we need to start preparing, especially when we work in an industry that's synonymous with "hustle and bustle".
With this in mind, let's take a look at nine ways to safeguard your contact centre.
1. Review Your Business Continuity Plans
Hopefully, your business continuity plans will give you some rough guidelines as to how to deal with a pandemic. Now's the time to test these against various estimations of the spread of coronavirus.
Running through these make-believe scenarios with your designated disaster recovery team will show you how you would cope in each scenario.
By doing this, you can also identify gaps in your approach, update your contingency plans and ensure that everyone in your disaster recovery team is confident in carrying out the responsibilities specified in your plan.
If you haven't got any guidelines for how to deal with disasters such as coronavirus, read our article: Preparing for the Unexpected: How to Create a Business Continuity Plan
2. Adjust Your Everyday Routines
While you will be unlikely to need disaster recovery plans at this stage, there are steps that you can take right now to minimize the future impact of coronavirus on your contact centre.
One of these steps involves redesigning everyday routines to address the issue.
Let's focus on the quality assurance (QA) team as an example of this. They run one-to-one meetings, across the day, speaking in close proximity with a whole host of advisors.
Rafał Jarosz, a contact centre consultant, describes how he redesigned the QA process for one contact centre to help avoid possible contamination.
"There are six rooms involved where case analysis and one-to-one meetings are conducted. We had to prepare additional rooms, where they physically move after each two hours of work. The empty room is then sterilized with a UV lamp for a similar time," says Rafał.
The one-to-one meetings were also moved to video conferences. So we had to redesign routines and processes accordingly.
"The one-to-one meetings were also moved to video conferences. So we had to redesign routines and processes accordingly."
So, just take a step back, consider each daily routine performed by your contact centre team and ask: how can we make this as hygienic as possible?
3. Be Prepared for Homeworking
The next radical step to prepare your contact centre for coronavirus is to allow people to work from home, to avoid the risk of advisors passing their illness onto one another.
Contact centre operations director Roy Holmes has taken this step, saying: "We have equipped our support staff with laptops so that they can work from home if need be."
"We also have overflow capabilities to our sister company in Prague, who can take calls on our behalf."
If you do not currently have a homeworking plan, this might seem like a drastic step. However, there may come a time when self-isolation may be necessary, so these measures must be considered.
If you are concerned about implementing homeworking, the following article will help to allay some of your worries: Overcoming 6 Barriers to Effective Homeworking
4. Distribute Work to Smaller Teams
A less drastic step would be to reduce the density of people working on the contact centre floor by spreading out workstations across different parts of the building, including meeting rooms and break rooms.
As with any virus, the chances of it spreading increase when the density of people nearby increases too…
As with any virus, the chances of it spreading increase when the density of people nearby increases too, so if we can space out our people, we can better protect them.
If we have access to multiple locations, this can be even better, as teams can still work together and be connected to customers through the cloud, but if there's an outbreak, it would only occur in one location – protecting the rest of your team.
5. Wave, Don't Shake!
During the recent CCW 2020 expo in Berlin, visitors were encouraged to wave to one another instead of shaking hands, for reasons of hygiene.
We've also recently been to an event where people were asked to touch elbows instead of shake hands and even softly kick one another – although the latter was suggested with a giggle.
Yet while your team may not come in and give each other handshakes every day (or touch elbows), encouraging them to maintain good hand, respiratory and personal hygiene is key.
6. Have Your Hand Sanitizer at the Ready
Wash stations and hand sanitizer dispensers are a great way to encourage personal hygiene and show your people that you're taking their health seriously.
Alongside this, increase cleaning and disinfecting of toilets and other high-volume touchpoints. These include kitchen areas, handrails, entrances and exits.
Increase cleaning and disinfecting of toilets and other high-volume touchpoints.
Also, if coronavirus remains a serious problem as we move into the summer, try to use alternatives to air conditioning – such as filtering the sunlight – as long as it doesn't get too hot!
7. Keep Your Team Updated
Even for those who avoid watching the news, coronavirus talk is everywhere. Your team will therefore feel a lot better in knowing that you have a plan to combat it.
So, allay any fears that they may have. Share clear and comprehensive information that helps to keep workplace tension to a minimum.
To help with this, advise sick workers and ask people with respiratory illnesses to work from home. You will need to inform the resource planning team before you do this, though, as they prepare for higher levels of absenteeism.
For advice on how the planning team can do this, read our article: 46 Tips for Managing Absence
8. Dealing With Increased Call Volumes
With all of the uncertainty that coronavirus is bringing, contact volumes will likely rise across the industry – particularly in sectors like travel.
In addition, as most companies still use on-premise systems – which don't allow for homeworking – contact centres will likely be understaffed, with many advisors wisely going into self-isolation at the slightest warning signs.
So, what can you do to prepare for this unfortunate possibility? Well, here are some quick-fix suggestions:
Bring in staff from other departments to man the phones – even if that's just to act in a triage group
Get your website messaging in order, to help you prioritize calls of high importance
Analyse your failure demand to look for opportunities to reduce call volumes.
More advice like this can now be found in our article: Coronavirus: 10 Quick Fixes to Deal with Increased Call Volumes
9. Implement Social Distancing Techniques
Social distancing simply means avoiding contact with another person – with many countries advising people to stay at least two meters apart from one another. The bigger the space, the better.
With this in mind, we need to remind advisors that they need to refrain from hugging, shaking hands or high fives.
However, it is not only that, which we need to be wary of. We also can't have people sitting or even walking close to each other – and we really need to keep people away from joining crowds.
Encourage advisors to ask each other, when they feel someone is too close, to say: "Do you mind giving me some space?" And make sure that people don't take this the wrong way. Tell them why it is so important.
This is an important message to not only protect yourself, but also to protect the other person – especially as you can have Coronavirus and not show any symptoms.
For more advice on safeguarding your contact centre against coronavirus, read our article: