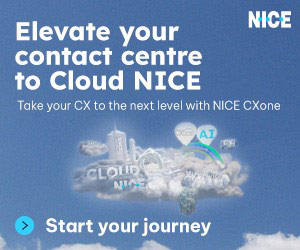 Desperate times call for desperate measures, so here are ten quick fixes for reducing contact volumes that we hope will help make your lives a little easier.
1. Bring in Staff From Other Departments
From the outside looking in, one of the strangest things that we have seen within the contact centre industry throughout this pandemic is airlines laying off staff, despite having three-hour queue times in the contact centre.
Set up a triage group to act as a human IVR to update the customer as they wait in the queue.
Of course we can't get them up to speed in time to handle a whole variety of contact reasons, but we can teach them how to handle one contact reason and then adjust our routing.
If this seems unrealistic in your contact centre, you could still set up a triage group to act as a human IVR to update the customer as they wait in the queue.
2. Prioritize Your Calls of High Importance
Prioritizing certain call queues, based on options selected within the IVR, is certainly one idea to prioritize your most important calls.
You also need to be in discussion with other departments to help with this, to push back other activity that might cause call volumes to rise further regarding non-urgent matters.
As Jason, one of our readers, says: "A simple change on a marketing letter sent by 'another department' led to almost complete elimination of support calls to a service line."
3. Get Your Website Messaging Right
Following on from our last point, we want our customers to understand that now is not the best time to call about non-urgent matters.
Take a look at the following post on the Virgin website as a good example for reducing call traffic into the contact centre:
The big red bar at the top is a clear message to visitors not to call – but it doesn't act as a restriction if people are looking to find contact details on the site.
If you choose to hide your contact details on your site as a means of lowering traffic, desperate customers will find them and be even more upset. So please think twice if that is your strategy.
4. Employ Queue-Management Techniques
Adding a message to the IVR that makes an apology for the long queue time, updates the customer on the expected wait time and explains why the queues are so long, is good practice.
Just don't replay the apology and the same message over and over again. That's a sure-fire way to drive your customers crazy over a very long period of time.
Another piece of advice for managing call queues comes from our reader Karl, who says: "If you have a variety of skill types, use skill prioritization to manage queues and wait times."
For more on getting your IVR scripting right in busy times, read our article: How to Write the Best IVR Messages – With Examples
5. Extend Your Working Hours
One simple fix for better handling increased call volumes is to extend your opening hours, so you're spreading calls across the day, instead of an intensive 9am-5pm period.
Well, the idea is simple, its execution is not quite so easy.
Sell the story to your team, really let them know why you need them to work overtime and find quick solutions to keep them engaged and happy.
You need to sell the story to your team, really let them know why you need them to work overtime and find quick solutions to keep them engaged and happy, taking one stressful call after another.
Then, maybe it's time to recruit temporary workers – maybe students who have had their college/university courses postponed – to do manual back-office duties which you can show them how to do after an intensive day's course.
6. Ask People on Leave to Work From Home
While many contact centres have been resisting a move to the cloud, this time of crisis has really emphasized the value it brings in terms of homeworking.
If you have this capability, ask your advisors who are currently on leave to work from home, with the promise that they will get to re-use their holiday at a later date.
Many advisors will likely take this option up, as their travel plans may well have been interrupted by the coronavirus outbreak and they would welcome the chance to re-use their holiday at a later date.
Lots of contact centre technology vendors are offering special support to help businesses move to the cloud in just a few days, in order to support homeworking. For a list of reputable cloud vendors, click here.
7. Analyse Your Failure Demand
While in a time like this the natural reaction is to scream: "All hands on deck!" there is value in taking a step back and analysing what exactly is going on.
One major thing to analyse here is your failure demand to assess why people are calling.
If we realize that we are giving some very patchy advice, which is confusing customers and leading to contact centre calls, clear that up.
Maybe you can address the issue on your website, IVR messages or through proactive communication (e.g. emails and SMS alerts), in order to stop more calls from coming in.
8. Control Your After-Call Work (ACW) Time
Requesting that advisors lower their call times can cause them to panic and not think things through properly, which can – in fact – cause handling times to increase and First Contact Resolution (FCR) to drop.
Pressuring advisors will damage morale at a time when we want everyone to band together behind a united purpose.
While we want handling times to decrease, pressuring advisors will damage morale at a time where we want everyone to band together behind a united purpose.
So, instead we want to see where we can make small gains in Average Handling Time (AHT), without negatively impacting the advisor experience, and we can do this by targeting After Call Work (ACW).
To reduce ACW, and therefore AHT, here are our three top tips:
Encourage note-taking during calls, so advisors can type in their notes in wrap-time, instead of having to rethink through things
Spread the use of contact centre acronyms to increase the speed at which advisors type
Make it a clear part of the induction processes for emergency staff that are brought in to help out on the phone
For more tips on how to reduce AHT, without detracting from the advisor experience, read our article: 49 Tips for Reducing Average Handling Time (AHT)
9. Only Use Callbacks if Your Call Volumes Are Spiky
Much of the advice given in this article has been to better use the IVR to inform customers. However, there is a common IVR mistake that contact centres make in really busy periods.
The mistake that we refer to is expecting callback solutions to help ease the pressure on the contact centre. But they do not work when high contact centre volumes are sustained. In fact, they can make thing worse.
Why? Because they add an extra step to the advisor journey, so they have to call the customer back – increasing wait times further.
While it may improve customer experience – and will work well in times when call volumes fall back down to normal quickly – it will just prolong the wait times that customers experience when the contact centre is under sustained pressure.
10.  Do What You Can to Keep Staff Morale High
These are difficult times for both your business and your customers. We know this. But we cannot forget that it is also a busy and challenging time for our employees.
After all, in times of high emotion people can take it out on the frontline staff, and while we may train them in skills like resilience, day after day of difficult customers would be a tricky challenge for anyone.
As Nerys Corfield, Director of Injection Consulting, reminds us: "If you are in an industry where that is likely to happen, please put a message on your IVR reminding callers they are going to be speaking to someone who is in the same boat."   
"Managing increased traffic is likely to be so short term. All the functional bits mentioned can be deployed, and reputation management is important, but if advisors need to have arms wrapped around them, calls can wait."
For advice on handling calls from different types of challenging customers, which will help advisors to take these unpleasant calls, read our articles:
Bonus Ideas
After publishing this article, some of our readers got in touch to share even more ideas for lowering contact volumes in this difficult time.
So we have added them in here, to make sure you have all the most useful advice to keep your contact centre going.
Offer Overtime
If you're extending your opening hours and/or have unprecedented levels of absenteeism, you will likely have little choice but to offer overtime.
However, we want to keep overtime workers motivated, to keep going when taking call after call.
With this in mind, you need to answer the question: "What's in it for me?"
This could involve inspiring the team with a purpose of coping in these incredible circumstances or offering one-off incentives.
Incentives may include a short-term payout, a promise for time-off down the road or other preferential treatment.
For more on how to best offer overtime, read our article: 16 Ways to Encourage Agents to Work Overtime
Cancel Leave
This is a tactic commonly used by police forces to deal with emergencies and is no doubt something that many contact centres will now consider.
But there is a bonus to cancelling leave for advisors, because now they will have to spend their break in lockdown. But if they take their leave later in the year, they may be able to do something more special with their time.
Imagine that an advisor – like many will have – has had their flight automatically rebooked to later in the year. Give them a chance to get on that plane by cancelling their leave and postponing it until when is best for them.
Many advisors will no doubt take you up on that offer!
Homeworking
Organizations that use cloud software have a great opportunity to let their advisors work from home, so they don't risk the virus spreading among their contact centre population.
These organizations will also have less trouble with absenteeism and will find it easier to get advisors to work overtime.
These organizations will also have less trouble with absenteeism and will find it easier to get advisors to work overtime.
But if you still use on-premise systems, there are cloud vendors offering special deals to help you make homeworking a reality in a very short time period.
NICE are a good example of such a vendor, making an announcement that they will support organizations to move to the cloud and set up homeworking in 48 hours or less.
Deflecting Calls to Digital Channels
Some contact reasons are more efficiently dealt with on digital channels like WhatsApp, SMS and especially via self-service.
But in emotional times, like those that we are currently experiencing, it is only natural for the customer to pick up the phone.
If your waiting times are over an hour, though, the customer will likely be very dissatisfied, so maybe add messages to the IVR signalling which contact reasons can be dealt with online.
While ordinarily customers hate these messages, as they would likely have checked the website first – these are special times.
You can also use social media and your website to highlight waiting times and where customers can expect the quickest response to better deflect calls.
To find out how to perfect your channel-shift strategy, listen to the following episode of The Contact Centre Podcast with contact centre expert Dr Nicola Millard. 
The Contact Centre Podcast – Episode 6:
Channel Shift: How Can We Safely Move Customers From One Channel To Another?
For more information on this podcast visit Podcast: Channel Shift: How can we safely move customers from one channel to another?
To discover what you need to know as you negotiate these testing times in the contact centre, read our article: Dealing With COVID-Fatigue in the Contact Centre
Got any other ideas?  Drop us a line to newsdesk@callcentrehelper.com