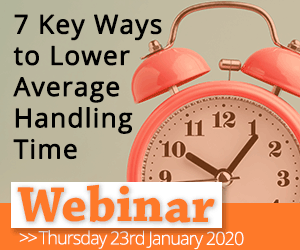 Webinar Date
- Thursday 23rd January 2020 at 14:00pm UK time
Click here to register
When Average Handling Time (AHT) decreases, so does your workload capacity, meaning that the number of advisors you need to handle customer contacts falls.
This is great news for cutting costs in the contact centre. However, there are methods of doing this that may harm the quality of your customer service.
With this in mind, we help you steer clear of these dangerous pitfalls, before sharing seven great techniques for safely lowering AHT. And as it will be an interactive webinar, you will also have the opportunity to share tips and ask questions of the audience and other attendees. We run an interactive chat room in parallel with the webinar.
Panellists

Kim Ellis
Training Consultant

Guest speaker
to be confirmed

Rachael Trickey
Call Centre Helper
Topics to be discussed
Rethinking AHT in the contact centre
Improving processes to lower talk time
Reducing hold time and contact transfers
Supporting advisors to speed-up wrap time
The tools that can help you on your way
Top tips from the audience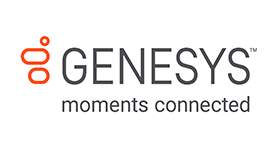 This webinar is brought to you by Call Centre Helper and is sponsored by Genesys.
You won't want to miss this exciting webinar.


Click here to register
This webinar is held at 14:00pm UK time, 15:00pm in Paris, 16:00pm in South Africa and 9:00am in New York. A replay facility will also be available.
If you are attending one of our webinars for the first time, we suggest you arrive 10 minutes early to allow for the software to download successfully.
---