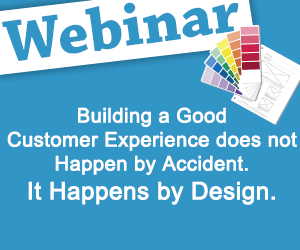 Click here to view the replay
Contrary to common practice, Good Customer Experience does not happen by accident. It happens by design.
In this webinar we looked at how you can design a Good Customer Experience into your entire Customer Journey.
Agenda
Introductions – Rachael Boynton, Call Centre Helper
Gerry Brown, The Customer Lifeguard
Topics to be discussed
Customer Journey Mapping
Delivering Breakthrough Customer Experiences
What Customers Value
Moments of Truth
Design Thinking
The Common Mistakes That People Make
Customer Personas
The Right Metrics to Use
Use of Technology
Top Tips and Questions From the Audience
Winning tip – "2 years ago we started reporting on why customers were calling. 6 months ago, we gave these reasons business owners. The top 3 reasons for calling should be gone by June this year – this equates to around 50% of current workload." thanks to Chez1
Original Webinar date: Thursday 25th January 2018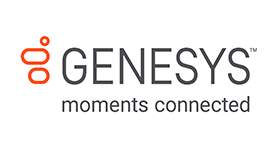 This webinar was brought to you by Call Centre Helper and is sponsored by Genesys.
Click here to view the replay.
---