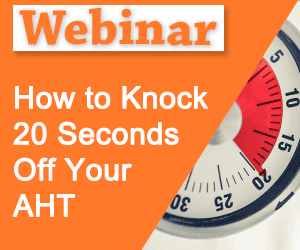 Click here to view the replay
We looked at what you can do to shave 20 seconds off your Average Handling Time.
In this webinar we looked at how you could save time on every call.
Agenda
Introductions – Rachael Boynton, Call Centre Helper
Paul Weald
Topics to be discussed
Active listening
Signposting during a call
Controlling runaway talkers
Fast techniques to establish rapport with a caller
The role of technology
Screen Pops – putting details on the screen
Reducing call transfers
Cutting down on time to verify a caller
Top tips from the audience
Winning tip – "I have seen that companies more focused on Employee Satisfaction/Engagement, (with some companies striving to be a Great Place to work) AHT is lower because employees are focused on one goal – the customer, and not necessarily their individual stats. It eliminates situations where calls are rushed and reduces multiple callbacks" thanks to Amber5
Original Webinar date: January 2019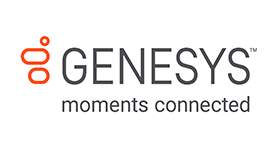 This webinar was brought to you by Call Centre Helper and is sponsored by Genesys.
Click here to view the replay.
---