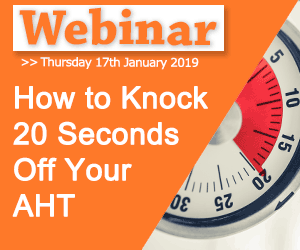 Webinar Date
- Thursday 17th January 2019 at 14:00pm UK time
Click here to register
We look at what you can do to shave 20 seconds off your Average Handling Time.
It seems a tall order to shave 20 seconds off your Average Handling Time, but there are some techniques and technologies that can enable you to do just that.
In this webinar we look at how you could save time on every call.
And as it will be an interactive webinar, you will also have the opportunity to share tips and ask questions of the audience and other attendees. We run an interactive chat room in parallel with the webinar.
Panellists

Paul Weald
Contact Centre Innovator

Mike Murphy
Genesys

Rachael Boynton
Call Centre Helper
Topics to be discussed
Active listening
Signposting during a call
Controlling runaway talkers
Fast techniques to establish rapport with a caller
The role of technology
Screen Pops - putting details on the screen
Reducing call transfers
Cutting down on time to verify a caller
Top tips from the audience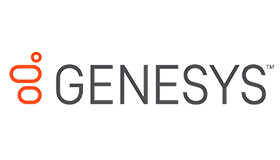 This webinar is brought to you by Call Centre Helper and is sponsored by Genesys.
You won't want to miss this exciting webinar.


Click here to register
This webinar is held at 14:00pm UK time, 15:00pm in Paris, 16:00pm in South Africa and 9:00am in New York. A replay facility will also be available.
If you are attending one of our webinars for the first time, we suggest you arrive 10 minutes early to allow for the software to download successfully.
---