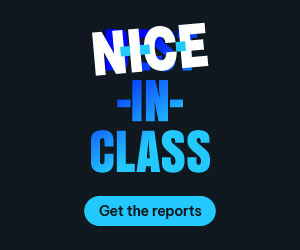 Our panel of experts suggest key examples of tools and techniques to improve contact centre quality assurance (QA).
1. Create a "Quality Task Force"
While the "Big Brother" stereotype associated with quality management has weakened in recent years, many contact centres still face scepticism and push-back from advisors.
One way to build momentum and increase advisor trust is by creating a "Quality Task Force" made up of a cross-section of the contact centre, including supervisors, evaluators, and advisors.
A task force is a creative way to both engage your advisors in the quality process and also give them a leadership opportunity…
A task force is a creative way to both engage your advisors in the quality process and also give them a leadership opportunity.
The advisor members on the quality task force should be consulted for insight when creating and editing forms. They should also pressure-test quality standards for fairness, and be involved in the calibration process.
Involving advisors on your quality task force is also a good career development opportunity, allowing them to dip their toe into quality and see if that is the best next step in their contact centre career.
2. Make Change Easy
You can engage your advisors by asking for their input in the quality programme creation and process, but it's all for naught if you don't stay open to suggestions for change based on their feedback, and then take action on it.
Nothing hurts advisor engagement more than asking them what they think and then just blatantly ignoring the feedback and continuing the existing process as-is.
So, make sure you take action and then create a full-circle update back to the advisors to show them how you've valued their input and taken action.
Being open to change is easier said than done, though, if your technology is limiting you.
With this in mind, make sure that the ease of making change is a top criterion on your evaluation list for quality management software, because it will be critical to engaging your advisors in the QA process.
Thanks to Lauren Comer at NICE inContact
3. Clearly Outline Your QA Expectations
When onboarding and providing guidance to new agents in your contact centre, bring in QA specialists that can set the right expectations.
Specialists should outline where the contact centre is standing in terms of performance, while clearly outlining how advisor performance is assessed and the next steps for new advisors.
But that's not all. Quality assurance should be applied to all levels of a contact centre.
Ideally, everyone who interacts with customers should have a customized assessment form to promptly check for areas of improvement and conveniently recognize employees who have done an outstanding job.
Thanks to João Safara at Talkdesk
4. Create a Consistent QA Framework
Some contact centres will develop a QA framework that is not applied consistently across the contact centre. This creates a number of problems.
If an advisor was to move from one team to another and QA was judged differently, there would be a significant break in their development.
For example, if an advisor was to move from one team to another and QA was adjudged differently, there would be a significant break in their development. Advisors in certain teams may then also think that they are being treated unfairly – which can be very demotivating!
So, creating a consistent framework that becomes a central part of our contact centre culture is something that we all need to take accountability for.
This begins with regularly scheduled calibration sessions with leaders, QA analysts and maybe some advisors (so they can see how their performance is assessed). Some best practices for these calibration sessions include:
Appointing a leader who has the final say on disagreements in how a part of the quality criteria is scored
Creating a document that says how each criterion is measured – to remove scoring subjectivity
Focusing on a different call type in each session, to ensure that confusion is removed across the board
5. Avoid Rearranging QA and Calibration Sessions
One of the biggest benefits to QA sessions is that, through regular feedback, we can better engage advisors with their own improvement.
How can we expect advisors to engage with their own development if we set aside QA time to focus on it but are constantly rearranging it?
This can send out a dangerous message that performance improvement is not a priority.
There is a clear conflict here. If one of your key goals is to offer great customer service, and performance development time is being rearranged, your advisors are unlikely to improve – so how will your customer service improve?
Rearranging QA time therefore makes things difficult for us as we move forwards in terms of other things like attrition too, if we are not sticking to the development plans that we are promising people.
After all, if advisors feel like they are not progressing in their role, how long will they likely stay?
6. Use Tools to Feedback Recordings and QA Scorecards to the Advisor
Aside from infrequent quality monitoring sessions, your QA programme may otherwise only involve sharing QA scores with advisors based on a random sample of calls.
While advisors can benchmark this score to track their progress month after month, there is not much that an advisor can learn from this process.
But if we send over the scorecard and a recording of the call, the advisor can see where they went wrong and what they did really well – making the learning opportunities much more apparent.
Making notes on the quality scorecard to highlight positive things is a really good way of making this process more engaging when you send the scorecard back to the advisor.
Some QA tools that make this process easy will allow advisors to click a button to challenge their score if they don't agree. The analyst can then listen back through the call with the advisor and they can discuss the result in order to dispel any thoughts of unfairness.
Thanks to Charlie Mitchell at Call Centre Helper
For more tips on improving your QA programme from those of us at Call Centre Helper, read our article: 30 Tips to Improve Your Call Quality Monitoring
7. Get Everyone Involved!
Get agents involved in the QA process from the very start. This includes involving advisors when it comes to the creation of scorecards and guidelines and then keeping them involved through the use of calibration sessions and a trackable appeals process.
Ultimately, let them own their understanding, influence their development and improve their performance.
QA tools that are cloud based can be accessed by agents, leaders and managers, no matter the location. They also allow everyone to get closer to the whole quality process.
Tech tools and apps can also give you a snapshot of performance and agents' progress towards goals and objectives.
Thanks to Jaime Scott at EvaluAgent
8. Use Automated Scorecards
Sustainable behavioural change can only be achieved with continuous positive reinforcement — and retraining if necessary. Speech analytics exposes these issues, through automated QA scoring.
Automated scoring of conversations can help to provide consistent, accurate feedback to agents, which is required to bring about behavioural change.
Because automated scorecards for agents provide greater granularity on customer calls and agent performance, they can be significantly more valuable than traditional QM processes while also requiring significantly fewer resources.
Using these scorecards, managers can compare key metrics across teams and business divisions, and quickly drill down to individual performers and identify training opportunities across product, process or business lines.
Thanks to Frank Sherlock at CallMiner
9. Benchmark Best Practices
Regularly learning and sharing best practices with advisors is a vital part of boosting contact centre QA. Group-listening to calls with great QA scores is a good way to do this.
Another method is to gather data by automated software. This allows contact centres to identify the best calls and problem-solving techniques to share with their employees and tailor them to specific training objectives or scenarios.
Analysing a mix of calls and drawing attention to the benefits of consistent, unremarkable performance is just as important as highlighting exceptionally good or bad examples of advisor–customer interactions.
This can help improve overall learning and influence processes going forwards, as well as informing the ever-changing application of key performance indicators.
Similarly, live call monitoring allows for instant feedback to maximize training opportunities, as well as fast intervention where needed.
Thanks to Mark Armstrong at Genesys
10. Uncover Best Practices With Speech Analytics
Speech analytics will help your business uncover sales and service performance without draining time and resources listening to every call.
Trying to understand how the contact centre's top advisors perform so well will no longer be a mystery, and other advisors will be able to adopt their methods quickly, giving the business the best chance of success.
Equally, the tool will identify any non-compliance, and you can take steps to resolve the issue quickly, helping to further enhance your QA programme.
Knowledge gained from voice calls will integrate with CRM data. This will mean contact centres can identify improvement areas from the comfort of their CRM environment.
Thanks to Tim Kimber at Vonage
11. Select the Most Valuable Calls for QA
QA solutions automate the selection of interactions, establish queues for evaluators to review, and they also automate quality processes like self-evaluation, coaching assignments and reporting.
By doing this, a QA tool allows cross-organizational focus and also helps surface insights that might have previously been a blind spot.
Through analytics, evaluators are equipped with QA programmes that review all targeted interactions and enable a full assessment of all insights. This provides them with the ability to give appropriate feedback to agents.
Combined with automating administrative and mundane tasks, analytics-driven QA puts the experience and excellence back at the centre of coaching and quality assessment processes and improves employee experience overall.
Thanks to Larry Skowronek at NICE
For more advice from our panel of experts, read our articles: