Webinar Date
- Thursday 24th September 2020 at 14:00pm UK time
Click here to register
When was the last time you took a hard look at your Key Performance Indicators (KPIs) and really thought about how they link to your contact centre and customer experience goals?
It has likely been a while, but you know this is an important task. It's just knowing where to start…
Fortunately, this webinar is here to help, as we uncover the latest thinking behind contact centre KPIs and suggest how you can adapt what you measure to spot key trends in your contact centre's performance.
And as it will be an interactive webinar, you will also have the opportunity to share tips and ask questions of the panellists and other attendees. We run an interactive chat room in parallel with the webinar.
Panellists

Guest speaker
to be confirmed

Guest Speaker
to be confirmed

Charlie Mitchell
Call Centre Helper
Topics to be discussed
Measuring the right things
Using KPIs to positively influence advisor behaviour
What new contact centre KPIs are coming to the fore?
Avoiding classic KPI mistakes
How can we get more value from what we measure?
Top tips from the audience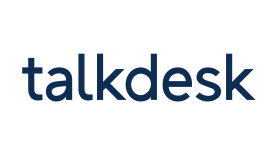 This webinar is brought to you by Call Centre Helper and is sponsored by Talkdesk.
You won't want to miss this exciting webinar.


Click here to register
This webinar is held at 14:00pm UK time, 15:00pm in Paris, 15:00pm in South Africa and 9:00am in New York. A replay facility will also be available.
If you are attending one of our webinars for the first time, we suggest you arrive 10 minutes early to allow for the software to download successfully.
---