The biggest problems that most contact centres face with scheduling is dealing with individual advisor preferences and last-minute time off requests.
If you fail to effectively deal with these issues then employee satisfaction will decrease and absence and attrition will increase. This in turn leads to a drop in service level and an increase in costs.
In this webinar we looked at the best ways to schedule advisors and how improve the quality and satisfaction of your schedules
Agenda
Introductions – Jonty Pearce, Call Centre Helper
John Casey, CCplanning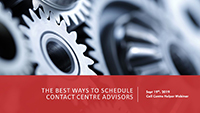 Paul Chance, NICE Systems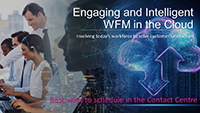 Topics Discussed
The best shift patterns for your contact centre
Getting buy in from the advisors
Dealing with Advisor Preferences
Last minute time off requests
Dealing with advisor preferences
Swapping shifts
Flexible shift patterns
Banked or annualised hours
The role of technology
Top Tips from the Audience
Winning tip – "When our new shift suites were built we looked at the business, the customer & the employee; this improved morale in the operation and the demand is being handled better. We have full time shift patterns with the 10 hour days 4 days a week which is working well. My operations are blended so our paperwork time is now smoothed out over the week too." thanks to Claire36.
Original Webinar date: 19th September 2019
Panellists

John Casey
CCplanning

Paul Chance
NICE Systems

Jonty Pearce
Call Centre Helper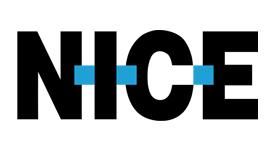 This webinar was brought to you by Call Centre Helper and is sponsored by NICE