Webinar Date
- Tuesday 2nd April 2019 at 15:00pm UK time
Click here to register
Back for a 3rd year, our Secrets of WFM Webinar looks the things that they don't tell you about Forecasting and Scheduling.
We look at the leading-edge research as well as lessons learned the hard way on how to solve WFM problems.
And as it will be an interactive webinar, you will also have the opportunity to share tips and ask questions of the audience and other attendees. We run an interactive chat room in parallel with the webinar.
Panellists

John Casey
CCplanning

Ric Kosiba
Genesys

Jonty Pearce
Call Centre Helper
Topics to be discussed
The Latest Thinking on Forecasting
Using the Erlang A formula to predict Abandon Rates
The Myth that Live Chat is Cheaper than a Phone Call
Why very few contacts have an "Average" Average Handling Time
Interesting correlations on WFM Data
How loading the Space Shuttle could help your schedules
Forecasting LiveChat with concurrency
Many more lesser known ideas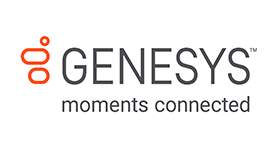 This webinar is brought to you by Call Centre Helper and is sponsored by Genesys.
You won't want to miss this exciting webinar.


Click here to register
This webinar is held at 15:00pm UK time, 16:00pm in Paris, 16:00pm in South Africa and 10:00am in New York. A replay facility will also be available.
If you are attending one of our webinars for the first time, we suggest you arrive 10 minutes early to allow for the software to download successfully.
---