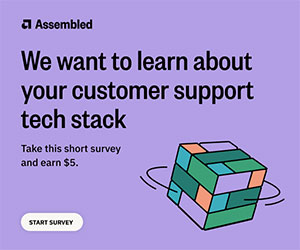 What Is Workforce Optimization?
Workforce optimization (WFO) is a collection of strategies, processes, and technologies that prioritize the improvement of customer satisfaction, operational costs, workforce scheduling, and additional KPIs in order to get the optimum performance out of your employees and the services they provide.
Essentially, WFO involves automating processes to boost productivity, maximizing smarter technology investments, and providing business data and analytics to offer detailed insights into every aspect of an organization. In call centres, WFO ultimately works to improve workforce management and agent performance.
What Is Workforce Optimization in a Call Centre?
Workforce optimization is all about improving and simplifying processes in order to address challenges that businesses face.
Those challenges can relate to anything from workforce management (WFM), analytics and reporting, eliminating wasted time, and more.
But in contact centres, these challenges – and the improvements and simplifications that workforce optimization offers – manifest in very specific ways. Like using integrated software features that solve common problems and elevate customer service.
For instance, technology like automatic call distribution (ACD) sends customers to the support professional that's best equipped to handle their specific needs efficiently and completely based on data the system aggregates by analysing a few interactions with customers.
By leveraging this technology, contact centres will be able to maximize the power of each support agent while protecting them from the undue stress from requests they may not be as equipped to handle.
Call centres can also leverage interactive voice response (IVR) technology, which is a system that provides a series of voice-responsive menus and prompts that enable customers to find and access the information they need for simple requests, without speaking to a live agent, through speech, text recognition, and digital technology.
These are just a few examples of how contact centres have leveraged technologies to streamline operations as part of an overall WFO strategy that helps to improve customer service, while maximizing the skills of their staff.
Thanks to Assembled
If you are looking for more information on workforce optimization, check out these articles next: