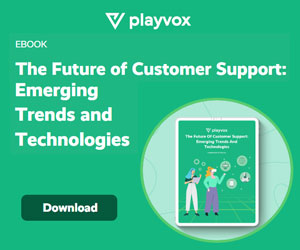 Paul Turner at Genesys, Nikki Quinn at Playvox, and Alex O'Donovan at Business Systems discuss the difference between Workforce Management (WFM) and Workforce Optimization (WFO).
What Is the Difference Between WFM and WFO?
Paul Turner (Genesys)
This technology has evolved tremendously over the last 20 years.
Workforce management mainly focuses on efficiency, supply and demand, ensuring that you have the right resources in at the right time. These solutions were generally around things such as service level, speed of answer, or perhaps even occupancy.
Workforce optimization was created when we started to link WFM solutions to other solutions, such as recording quality management and performance management.
And then what we did, we kind of lifted up that efficiency more to around effectiveness of our employees.
Today, though, we refer to this as workforce engagement, it builds upon WFO, workforce optimization, but then focuses on generating positive experiences for the employee.
You see additional things coming into that space, such as gamification and recognition. Perhaps bringing in onboarding and recruitment, and things such as voice of employee feedback, not just necessarily about the customer.
Nikki Quinn (Playvox)
I think essentially WFM was all about business as usual, whereas workforce optimization was designed really to increase contact centre and agent efficiencies.
I think the main difference between the two is the breadth of the tools.
I tend to liken them both to an orchestra.
So, if you think of an orchestra that's about to play to an audience, all of the musicians know where to sit for a performance, and they know what instruments that they're trained and skilled to play.
But when you bring in the conductor, they are essentially there to indicate the right tempo, keeping an ensemble of sometimes over 100 individuals, both focused and together.
They know when and how to optimize the musicians and instruments to create the best experience.
So, I think the conductor is the difference between WFM and WFO as I see it.
Alex O'Donovan (Business Systems)
WFO or workforce optimization, is a broad set of tools, technologies and processes, one of which is WFM. WFO can include but is not limited to things like ACDs, task workflow distributed systems, QM systems, training and coaching processes.
All of that, i.e. any process or system that makes your workforce better, i.e. optimizes them. And within that WFM is a system that allows you to create forecasts, and hence create, and manage, and automate schedules, and processes that fall out of that.
If you are looking for more great video insights from the experts, check these out these videos next: