What do you have showing on your wallboard? Why not grab your camera phone and send us in a picture? 
We thought that it would be a good idea to show what you have on your wallboards or plasma screens right now.
Don't worry if the picture quality is not too great.  Our designers can airbrush the photos to make them look nice.
Please Bookmark this page, and we will update it as we receive more pictures.
The picture shown above is the wallboard that Symon Communications had on display at Call Centre Expo.  Here is another one from our Expo shots.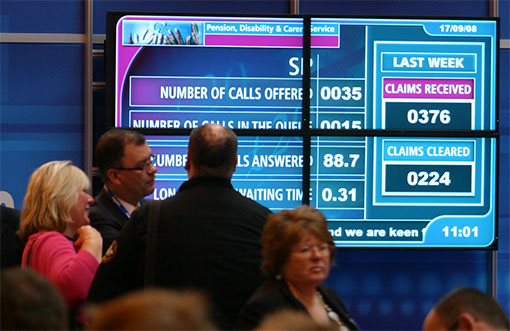 ---
Carl Adkins of Infinity CCS has provided a screenshot of one of their wallboards from a few years ago. It was for a team competition.  The winning team was the first team to reach the top of the mountain.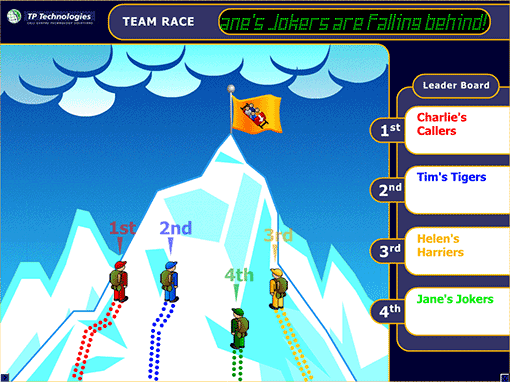 ---
David Brown of Agent00 Ltd has sent in details of their wallboard that launched in the UK in January.  Feedback has suggested that agents are more motivated knowing precisely how they are doind and how they are being rewarded for it.The board also allows agents to select their own images so it is easier to track their performance on the league tables.