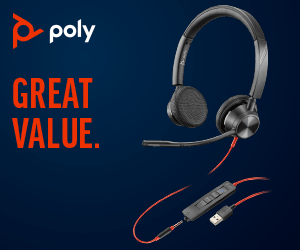 Do you keep on having to buy new headsets for your call centre?  Ever wondered where all those call centre headsets have gone?
Jonty Pearce thinks they may be in people's cars.  Read on to find out more.
Give way, Bluetooth!  There's a new use for call centre headsets – hands-free in the car!
I've been trying out a noise-cancelling call centre headset in the car and have been pretty impressed by the performance.  And I'm not that easily impressed.
Like many drivers I need to make calls from my car (obviously while it is safe and legal).  I have to date used a Nokia Bluetooth headset.  The problem is that it picks up lots of background noise.
So I've been experimenting with using my call centre headset in the car.  I have used a Plantronics Encore Pro headset connected to my iPhone.
They key component is a 3.5mm quick-release adaptor.  This is a short stubby cable that connects at one end to the quick-release clip on your call centre headset and at the other end into your iPhone.  I managed to scrounge an adaptor from Plantronics, but I think that you may be able to source cables on the web.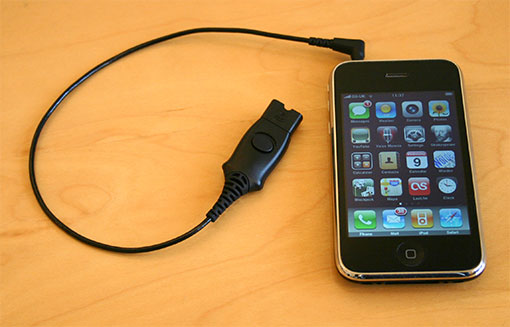 The Plantronics Encore Pro is a noise-cancelling headset that is designed for noisy environments and it worked very well in the car.  I have been using it for the past two months and most people that I have spoken with had no idea that I was in the car.  When quizzed, most people had known that I was not on a regular phone line and had thought that I was making an IP call.  I have now thrown out the Bluetooth headset and now keep the Encore Pro in my glove compartment.
If it works for me it would probably work for anyone else who travels a lot – for example a sales person.   I'd be interested to know if anyone else has had a similar experience.
NB. Please make sure that you are safe and legal before making a call from your car.
So if you ever wondered where all those call centre headsets end up, maybe you need to look in the car park.