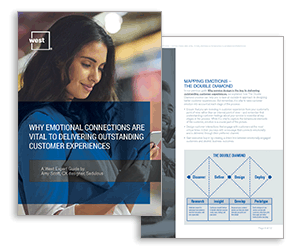 Title: Why Emotional Connections Are Vital to Delivering Outstanding Customer Experiences
In this guide we look at the importance of positive emotions in delivering a great customer experience. This is an area where the industry as a whole is failing and which we will ignore at our peril.
A West Expert Guide by Amy Scott, CX designer, Sedulous
Click here to download your copy of the White Paper.
---