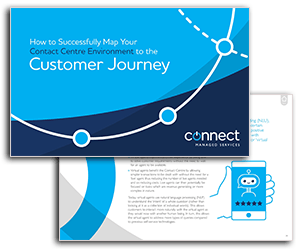 White Paper Title: How to Successfully Map Your Contact Centre Environment to the Customer Journey
Consumers want a valued interaction and not to be treated like a number that has to be dealt with quickly.
In this ebook, you will learn how to map your customer journey and mistakes to avoid including customer pain points.
White Paper written by: Connect Managed Services
Click here to download your copy of the white paper.
---