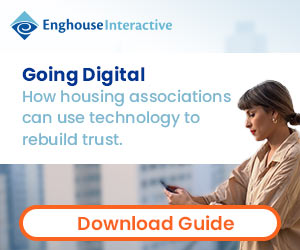 Our panel of experts share their thoughts on the benefits of cloud, telling us what legacy-based system loyalists are missing out on.
Cloud Can Deliver a High Level of Disaster Recovery
When it comes to disaster recovery, cloud is always a great option. Any business that has an environmental issue (flooding), a location problem (structural or fire, for example), can simply move their operations to an alternative location, log in remotely, and be up and running again easily.
Equally, if the provider has a problem at their end, they can have disaster recovery ready from an alternative data centre so, if there is an issue, they simply switch from one to the other.
Moreover, for clients with existing on-site customer premises equipment, cloud solutions can also provide reserve back-up disaster recovery protection.
Cloud Allows the Contact Centre to Switch Staff Around in the Event of a Crisis
Cloud allows organisations to react quickly to variations in contact volumes across different channels and switch workers from one role to another.
Take one scenario: if you were an airline dealing with a crisis situation leading to flight cancellations, cloud could help you quickly draw in staff from another business unit to 'fight the fire' of inbound calls from customers facing long delays.
Similarly, an emergency service having to manage a major incident in one place could make use of the flexibility of cloud to quickly bring online advisors from other regions and centres to help.
Thanks to Jeremy Payne at Enghouse Interactive
Cloud Can Bring Economical and Financial Benefits
Moving to the cloud can offer you several economic benefits. The biggest savings arise because the core infrastructure – network equipment, telephone lines, internet services and servers – are provided and managed by the supplier. Start-up time and cost is therefore reduced and business results can be seen faster.
Also, cloud is simple to deploy remotely as long as there is an internet connection – so working from home can be set up easily for example. And with performance management tools added, managers can monitor and adjust operations any time, from any device.
Thanks to Ken Reid at Rostrvm Solutions
Cloud Provides the Platform to Step up to Omnichannel
The cloud allows organisations to utilise skill-based routing in queues, regardless of which channel the customer is using.
After all, a customer may prefer telephone, email, Facebook, Twitter or numerous alternative channels.
To the cloud the channel is irrelevant, with queries coming into the same place and informing the advisor of the source of the enquiry.
So it easy for advisors to switch from one channel to another, in order to handle varying contact volumes.
Cloud Makes It Easier to Integrate New Technology
Integration in the cloud is another reason for companies to switch to new technology.
The ability to automate business processes and integrate with other critical solutions such as CRM, ERM and other databases means time savings when it comes to enquiry handling.
This is because advisors are presented with the right information when they need it without having to switch between applications, ultimately leading to bottom-line improvement.
Cloud Gives Control Over Administration and Customisation
Local business operations often want to retain control over administration and customisation to meet the needs of their operation.
The cloud has inherent flexibility, which means that satellite offices can manage and control their own locations while sharing the technology and platform across the whole organisation and still benefiting from centralised management.
This is of benefit to distributed contact centres, particularly those in regulated industries.
Cloud Allows for Independence of Service
Cloud-based contact centres are independent of location, hardware, software and advisor location
Cloud-based contact centres are independent of location, hardware, software and advisor location. The benefits of this absolute independence include callers never receiving an engaged tone because of the huge capacity of the cloud.
Traditional premises-based systems are limited by the number of lines into the building and the number of advisors available to answer those calls. With cloud, contact centre callers are held in queues in the cloud and presented to the first available advisor.
Location independence also provides employers with the flexibility to recruit from a wide pool of talent based on the appropriate skills required for the organisation and they are no longer limited to recruiting from the local area.
Thanks to Thomas Rødseth at Puzzel
Cloud Can Be Considered as a Cost-Effective Alternative
Many contact centres have spent a lot of capital on contact centre technology, paying licence fees for multiple systems and implementing costly integration projects.
With cloud, organisations can get exactly what they need to run a fully operational contact centre that meets the needs of its customers, as well as having the ability to add features as they desire, such as call recording or multichannel.
Moving to the cloud doesn't involve a huge amount of capital investment upfront and can often provide cost savings by offering more flexible licensing agreements. This means that contact centres can adjust the number of users to match peaks and troughs in demand, so the organisation pays only for what it uses.
This could be why the report "State of Customer Experience 2017" found that a cloud-based contact centre solution has become the preferred infrastructure, with 53% of organisations planning to move to the cloud in the next three years.
Cloud Can Provide a More Customer-Centric Approach
With a cloud-based platform, contact centres can offer customers a choice of how they want to communicate with the contact centre, whether that's by phone, webchat or email.
A cloud-based contact centre also gives advisors a unified view of all previous customer interactions across every channel, which not only improves efficiency and advisor job satisfaction, it can also have a dramatic impact on customer satisfaction.
Moving to the cloud allows organisations to focus on delivering an outstanding customer experience and move towards a more customer-centric culture.
In an increasingly competitive world, those who differentiate their brand from competitors in this way may reap the rewards with improved customer loyalty, increased sales and long-term market share.
Thanks to Enda Kenneally at West Unified Communications
 Cloud Enables Companies to Scale to Demand and Market Need
If your contact centre runs on on-premise technology, you may have had to purchase for maximum capacity, even though may only experience that level of volume a few times a year.
A cloud-based contact centre frees you from the limitations of legacy on-premise solutions and effortlessly supports seasonal surges.
Basically, you only pay for what you use and still get the best technology available.
Thanks to Dana Averbouch at NICE
Cloud Removes the Need to Hire External IT Support
IT can be a huge drain on your business's budget, but working in the cloud can put an end to this. There's no need to hire expensive external IT support. Plus, you'll have less hardware and software to manage, back up and fix.
All of this leads to a situation where you can concentrate on how the technology is meeting the needs of your business, instead of spending all your energy and resources maintaining it.
Cloud Allows for Homeworking and Can Increase Productivity
There is strong evidence that allowing employees to work from home can increase productivity and loyalty – and this is exactly what the cloud enables you to do.
Because the software is accessed via the cloud – any laptop, phone or computer can instantly connect. This means you can hire staff from a wider pool, ensuring you get the skills your business needs. You can also allow employees to work from home, on-the-go or from multiple sites.
All of this leads to happier, more productive employees and a team that's more flexible and scalable.
Thanks to Tim Pickard at NewVoiceMedia
Cloud Enables the Contact Centre to Use the Latest and Best-Performing Solutions
If your contact centre has a traditional IT infrastructure, updates to software will need to be loaded by the IT team.
This may mean that your people do not have access to the latest and best version – which can be a competitive disadvantage when it comes to delivering a great customer experience.
A cloud based software as a service (SaaS) solution means your software is always automatically maintained at the newest version of the technology as part of your annual software licence fee.
Cloud Makes Deployments of "Value-Add" Solutions Faster
Because contact centres are in the frontline of the delivery of an excellent customer experience, it is useful for them to have all the tools they need to capture, analyse and improve performance.
But traditional IT infrastructures can cause delay in implementing these solutions at best and can be a barrier to access at worst. This is because the solution would need to be adapted to fit the IT configuration. This adds a layer of complexity that does not exist with a cloud implementation.
Cloud Makes It Easier to Access Customer Data
Because cloud solutions are designed to integrate with other cloud and on-premise solutions, they use powerful application programming interfaces.
This means that contact centres can easily export data from one application, such as an interaction analytics solution, into other third-party applications such as a CRM system.
By tapping into data from other systems, and sharing data between systems, organisations can develop more customised and personalised services that satisfy changing customer expectations.
Thanks to Frank Sherlock at CallMiner
Even Partial Cloud Adoption Can Bring Positive Changes
Moving to the cloud means that response times can be better adapted to the customer and therefore improve customer satisfaction rates.
Even partial cloud adoptions (in a hybrid environment) can bring about positive changes within the organisation, but the really interesting things start to happen when bigger portions of the IT estate are migrated.
By redesigning the customer service department to take advantage of a variety of SaaS applications built on cloud platforms, contact centres can provide flexible service across multiple channels, all while retaining context.
Thanks to Chris Streete at Aspect Software
Can you think of any other reasons why contact centres should move to the cloud?
If so, you can share your thoughts in an email to Call Centre Helper.