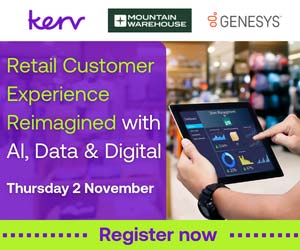 Is Virtual Reality the next trend set to shake up customer service? Kseniia Aksenova takes a look.
As virtual and augmented reality technology becomes more and more advanced, opportunities for its use become more widespread. This includes enhancing how companies service their customers.
Here are the areas where virtual reality may impact customer service:
Troubleshooting
Virtual reality can eliminate the awkwardness of technology troubleshooting and provide easy solutions in this area of support.
How-to videos can be substituted with augmented projections of the customer's PC screen, leading them to follow steps proposed by customer service. Easy screen sharing and replays empower users not only to troubleshoot but also to learn.
Although some may be hesitant to approach troubleshooting with augmented reality, the immediate benefits – including ease of use – make it likely that users will quickly accept this method once it is in place.
Testing products
Virtual reality can provide an extensive opportunity for product testing and user experience design, building user stories, updating them with a constant flow of data, and testing the product on a larger scale than before.
Personalisation of user stories is also possible and options to create more individual testing and eventually live product experiences are predicted.
Minimum Viable Products (MVPs) here would ship faster and get updates more frequently, leading to a shorter production cycle before final shipment into the world.
Customers love to test, sample and get early access – video game betas, capsule clothing collections, new food products. This is all happening now, and will expand into virtual reality.
As testing can be arranged for a chosen audience, it can be also perceived as special treatment – distinguishing this particular customer from the mass market.
Customers gain a huge sense of empowerment by using products in supposedly 'wrong' environments and exploring how both product and consumer would behave in it. The 'Easter egg' or bug hunt can become a fun testing event as well and attract a new audience to your products.
Virtual shopping
Virtual reality can bridge the gap between online and offline shopping, providing a personal buying experience, tailored suggestions and promotions.
This opens a Pandora's Box for shoppers, as they will not only use your products but combine them with many others instantaneously with immediate feedback and decision making.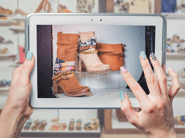 This could also lead to reinvention of online shops as we know them – and bigger players like Amazon consuming smaller shops to provide better connections between products and their combinations.
The shop will then provide more opportunities for personalisation and user profiles, with easier ways to use them, which will make customers spend even more time in shopping activities and eventually create shopping environments rather than shops themselves.
Technically, shopping will come on the entertainment side.
This switch will become a pleasant activity for the customer (if done right), but it may also become pretty annoying and discouraging if the shopping experience is intrusive. For example, if suggested products are too expensive, if services are too complicated.
Training
Virtual reality will cover training for producers and for consumers. The product developer can engage their staff with new products and services through virtual reality. This will be especially beneficial in customer service and sales environments, where product knowledge is essential.
Eventually all of these areas will include personalised experiences which will adapt to customers' needs. But, as in anything human-oriented, we also need to question how customers would work with this technology and adapt to it.
Virtual reality could also be used to teach customers, although training is always about content, and virtual reality will only help in its delivery rather than in improving the content itself.
If you only adopted the new training technologies but kept your learning methods the same, the likelihood is virtual reality won't be very game changing.
However, most people do find it easier to learn, understand and retain information if the learning experience is a pleasant one – and virtual reality could enable this.
What does all this mean for customer service?
We are already seeing a shift towards community-driven self-service, which is leaving customer service to cover the more complicated queries – requiring greater knowledge on products, service experiences and a closer connection to product departments.
As customers come to expect more and more entertainment from their experiences, virtual reality services will be increasingly in demand.
As they say in Disney, "When you're in the entertainment business, you're always on show", so start preparing your customer service department. Your show has already started and it must go on.
With thanks to Kseniia Aksenova, a new writer for Call Centre Helper