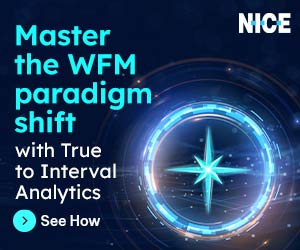 Our panel of experts reflect on if and how robots are set to change contact centres in the near future by replacing human intelligence.
Robots Will First Move into the Back Office
Artificial Intelligence (AI) and robots are often mistakenly thought of as the nemesis of human workers, when, in reality, many of the tasks they come to manage are new, or rather made possible because of them.
The areas where we see the fastest adoption are primarily in the back office and particularly in capturing, analysing, cross-referencing and sharing of data to help enhance the customer service experience across channels without being intrusive.
Vala Marcou at Business Systems
AI Will Augment and Not Replace Manpower
Customer engagement might begin with robots, but human interaction (HI) will be on hand, at the right point. The handover between AI & HI will be seamless. Today's stepped jump between browsing and opening a chat window or picking up the phone will disappear.
So many people think of bots as a like-for-like replacement for agents.  But the reality is that the whole user experience will change. The boundaries between AI and agent will blur. Think of it as human interaction surrounded by artificial intelligence. More "AHII" than "AI".
As an example, let's take an insurance quote. Rather than filling in a form, the user can enter into an interactive session with a robot.  The interaction could be by text or voice. It can pass seamlessly to a human advisor under certain conditions, such as unusual risk criteria or a high-value transaction.
AI Is Not Good at Reading Sarcasm or Emotion
Our experience shows that automation leaves contact centre advisors to deal with more complicated issues. AI is not good at dealing with complaints, sarcasm or emotions. It lacks human empathy and the emotional skills required to deal with complex issues like complaints.
Even a simple statement such as "fantastic service" can have the opposite meaning depending on how it's said. Robots find this hard to understand.
You wouldn't allow an inexperienced agent on the phone without training and supervision. The same is true for robots, but even more so. Because of this, most AI applications have some kind of human in the loop to supervise and check the quality of the robot's work.
Tony Reeve at Netcall
The Number of Advisors Will Grow with AI Technology
Although it sounds like technology is taking over the contact centre and robots are replacing the human workforce, that is far from the truth.
Contact centre reports show quite the opposite – the number of reps is actually growing, since the number of incoming calls is growing.
So, the reality is that technology has yet to make people redundant. It fact, it is used to help the human reps – to make them more efficient and productive, and to improve their work experience, thus improving their job satisfaction.
Robots and Automation Will Only Help Where Human Skills Are Not Required
Robots can either automate unattended end-to-end processes on a back-end server, without any human intervention, or they can reside on the agent's desktop and automate bits and pieces of a process and essentially help that person focus on handling the customer issue and not the process.
Either way, automation helps where human skills are not required. But, for the foreseeable future, the human touch will still be extremely valuable and needed in the more complex cases, where out-of-the-box and creative thinking will dictate the customer experience and brand awareness.
Karen Inbar at NICE
Familiar Processes Will Become Increasingly Automated
Familiar processes like forecasting and skill-based routing will become increasingly automated, and will require fewer, if any, humans in the loop of predicting and responding to demand.
Workforce optimisation (WFO), already having seen dramatic efficiency boosts from interaction analytics, will increasingly become an automated feedback loop between agents and an intelligent machine-driven scoring system.
Systems that are currently ruled based will move toward "cognitive" systems that allow for more intelligent prediction and reaction.
Virtual Advisors Will Eventually Handle Complex Interactions
The Holy Grail, for better or worse, is fully automated intelligent virtual agents that can handle even complex interactions in natural, spoken language.
A "first wave" of virtual agent applications is already available today.  The likes of Facebook, Apple, Microsoft and Google are offering virtual assistants and chatbots that are poised to funnel consumer interactions though common, AI-enabled gateways, and remake what we think of as the contact centre.
These solutions aren't perfect yet, but they offer a glimpse of the rapidly approaching future of customer engagement.
Frank Sherlock at CallMiner
Robot Will Change Jobs, Not Replace Them
As with any new technology, not everyone is thrilled with new AI devices. Some people are fearful these smart items will render their careers obsolete and remove their workforce. I don't believe this will be the case.
Jobs will change, as they often do with the emergence of disruptive technologies, but probably for the better. Very few things can be fully automated, and those that can, are and will be often need a guiding hand as a fail-safe.
AI will help remove more and more of the monotonous tasks we'd rather not do and free up more creative and innovative positions.
Ashley Unitt at NewVoiceMedia
Robots Are Well on Their Way into Contact Centres
Some companies are already applying AI tools in their contact centres.
Bank of America is one example of how a company is integrating chatbots into its customer experience. When it launches later this year, its bot, Erica, is a fully automated customer service assistant that aims to handle common customer issues that don't require any human intervention. In the next coming months, we will see a greater adoption of AI in customer experience.
A Blended Approach Between Robots and Humans Is the Most Likely to Be Successful
You can't train a robot for all eventualities. But if we can design a chatbot experience that addresses 80% of all inbound customer queries, that's immediately an incredible transformation within the contact centre. Of course, there's still that 20% you can't plan for – and that's where a combined approach succeeds.
Humans will always be critical to providing what customers want – from stepping in when bots can no longer handle the query to providing a human voice or friendly face to customers. It's for this reason that a blended approach to AI in the contact centre is best.
Richard McCrossan at Genesys
Robots Will Only Replace People in Transactional Roles
Automation will replace humans in many of the transactional roles we see today, but it will be nowhere near the big numbers that are being predicted.
While automated services like chatbots can be extremely useful in handling repetitive and basic customer enquiries with speed, humans will still be needed to handle sophisticated and complex interactions.
This is a trend that is already apparent in the contact centre industry, with many of the transactional queries being dealt with via self-service, and more complex ones being resolved by customer representatives over the phone.
Richard Kenny at Plantronics
Robots Will Begin to Handle More Than Just Routine Enquiries
At present, many contact centres use automated processes in order to direct customers to the appropriate departments or to resolve simple queries. More complicated queries are dealt with by human call operators.
As automation become more sophisticated and voice recognition software becomes more accurate and reliable, these systems will be able to handle more complex queries.
But relying on technological systems on their own is not enough. Proper training and empowering operatives to make their own decisions without being required to stick to a script is crucial.
Oonagh McBride at Inisoft
The Take-up of Robots Will Be Slower for Certain Companies
For many organisations, with a higher-than-average mix of emotional or complex enquiries (for example, local housing authorities, chronic illness or emotional health charities), an overuse of AI would not be recommended.
These contact centres should consider retaining more advisors to accommodate their customers' specific needs and conduct sensitive conversations.
The same applies to servicing the communications preferences of certain customer demographics, particularly the less technology-confident older generation.
Robots Will Revolutionise the Mundane
The truth is that robots and intelligent assistants are fast revolutionising the mundane tasks in our daily lives.  They are rather like having your own virtual butler.  They can order lunch or a taxi, set up meetings, shop and book flights.
As technology advances, so too does its application and popularity, especially among the tech-savvy younger generation. Other more complex industries, such as insurance, are experimenting with conversational personal assistants to automate claims management.
Today's contact centre solutions, offering superior automation, advanced self-service and intelligent routing capabilities – are making it all a reality.
Colin Hay at Intelecom
Robots Will Be Used More for Authentication Purposes
There are many technological systems being used for authentication purposes, such as voice biometrics, but robots are also being tested for this purpose.
For example, a passport-renewal system was recently deployed in New Zealand. However, with this new system, the robot had difficulty in validating a 22-year-old man's identity. He was of Asian descent, and unfortunately the system asked him to open his eyes as it had detected that his eyes were closed.
So, there is still a little way to go before such robots are implemented for authentication purposes in a large number of contact centres. But it is likely that they will eventually replace the manpower that may be needed now for that purpose.
Travis Polland at IR
Robots can Replace Manpower Through Self-Service and Simple Interactions
The main areas of the contact centre where robots or AI (Artificial Intelligence) can replace manpower to bring significant benefits, are in advances to the self-service capability of day-to-day requests and simple interactions.
Gartner has predicted by 2018, two-thirds of customer service interactions will be self-service and for years contact centres have been looking to move calls to Interactive Voice Response (IVR), with limited success.
But, now AI has the opportunity to make self service seamless. By using natural speech recognition coupled with the ability to process data to interpret and predict user responses, customer interactions can be managed more effectively.
This Minimises the likelihood that the customer will get frustrated and request to speak to an agent.
AI Will Determine Which Interactions Need a Human Touch
A human touch will remain integral in any customer service offering, especially when it comes to dealing with more personal or complicated issues.
In saying that, AI could allow centres to prioritise certain interactions and determine which may require a human touch, helping to strengthen customer relationships and promote loyalty.
Thanks to Enda Kenneally at West Unified Communications Services
Customer Service Must Always Include a Human Element
AI and robots will not become a burden for contact centre workers. The human touch will always be necessary, especially when dealing with complex conversations or enquiries of a personal or sensitive nature.
Customers want choices. Some prefer to talk to a person when they call a company, no matter how mundane the task. For this basic reason, customer service efforts must always include the human touch.
Fully Functional Talking Robots Are a Long Way Off
Generally, we're still a way off fully functional talking robots. However, we are already seeing the impact of AI on everyday tasks (via Apple's Siri, Amazon's Alexa, Google Now and Microsoft's Cortana, for example). This will increasingly filter into the customer service sector.
According to Forrester Research, AI and intelligent agents are two of its top five technologies with the potential to transform the tech world by 2021. It emphasised how customers service will be a key sector impacted by this.
Nigel Dunn at Jabra
For more on the future of robots and AI in customer service, read our article: 14 New Uses of Artificial Intelligence in Customer Service