The contact centre environment can quickly become stale. Here are some ideas to help you recharge your positive culture and put a smile on everyone's face.
1. Start every day with a bit of silliness
Starting every day with laughter can help agents build better rapport with customers and deliver a better overall customer experience.
It doesn't take much to add a bit of silliness either. One idea you could try is hosting a licorice lace eating competition each morning.
Hand everyone a licorice lace to hold between their teeth and ask them to put their hands behind their back. The first person to eat their lace wins.
(You may need some alternatives for the people who really hate licorice.)
2. Host family-friendly events for a more inclusive social calendar
One way to increase the uptake for social events is to make some of them family-friendly. For example, going bowling or roller-skating on a Tuesday evening.
This should help to reduce the stress of finding a babysitter for some of your employees, and create more opportunities for them to socialise with their colleagues outside of office hours.
Just make sure you continue to organise adult-only events too, otherwise you will start to alienate the employees who don't have children.
3. Stop spending all of your incentive budget on one big prize
It can be very tempting to reward your top performer with a long-haul holiday or a new car, but a big prize like this can quickly demotivate the majority of your agents (who feel they don't stand a chance of ever winning).
Instead, spread your incentive budget across a variety of less extravagant prizes. For example, theme park tickets, city breaks and experience days.
You should also make a conscious effort to recognise Best Newcomer and Most Improved – as well as those performing consistently in the top percentile – for a fair and inclusive reward and recognition programme.
4. Sign up for volunteer projects to improve cross-department relationships
Look for volunteer projects in your local area and encourage employees from all areas of the business to get involved.
Working on volunteer projects outside of the contact centre can create opportunities for employees to get to know each other better – and improve cross-department relationships.
5. Ask struggling agents to leave themselves a voicemail message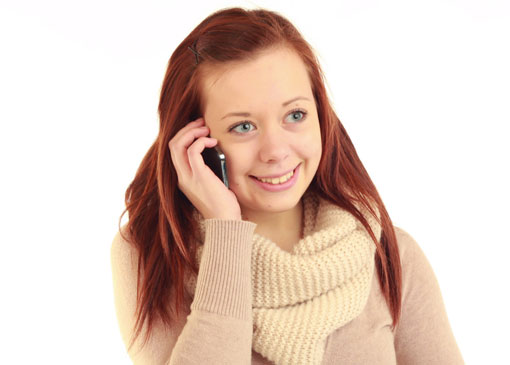 If your agents are struggling to sound happy and engaging on the phone, ask them to leave themselves a voicemail message – and then listen back to it!
This should help them to see for themselves how dreary they sound to customers, and hopefully prompt them to take positive steps to change it – without you having to keep nagging them.
6. Make time to show agents HOW to improve
If an agent is consistently struggling to meet their Average Handling Time (AHT) target, don't just say "change it" and walk away.
Instead, spend time with the individual, address their weaknesses and show them how to be better. Otherwise you risk putting them in a stressful situation with no obvious way out – except to start looking for another job.
7. Host your own TED Talks to engage agents in other areas of the business
One way to engage your agents in the wider business is to organise your own series of "TED Talks". These can be presented by a variety of people, from the CEO to the coaching team.
Alternatively, keep an eye on the TED Talks that are coming up online and send employees links to the most relevant ones on body language and customer loyalty.
8. Shape the employee experience before your agent's first day at work
Starting a new job can be nerve-racking. Take the pressure off by working with your new employee before their first day on the job.
Send them a welcome pack, give them access to an introductory e-learning module, or add them into the employee forum to help them familiarise themselves with their new colleagues.
With a little bit of thought, agents can hit the ground running with a smile on their face.
9. Capture agent feedback under "mad", "sad" and "glad" categories
One way to categorise agent feedback is to ask them to write their thoughts on sticky notes and stick them to a whiteboard under the headings "mad", "sad" and glad".
Once everyone has had their say, spend some time reading the comments out loud, celebrating the "glad" comments, and talking through the problems agents are "mad" and "sad" about.
10. Walk the floor every morning and give your agents a slice of toast
An easy and inexpensive way to boost morale at the start of every shift is for managers to walk the floor offering agents a cup of tea and some toast. (Biscuits can be a less messy alternative.)
You could also try pushing round a trolley filled with fruit, yogurt and other simple breakfast foods to make sure everyone starts the day on a full stomach.
What have you tried to recharge your contact centre culture?
Put your thoughts in an email to Call Centre Helper.