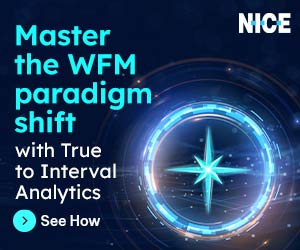 Our readers reveal how to get the best out of your contact centre scheduling.
1. Recruit staff who are happy to work evening shifts
During the recruitment process, we actively look for staff who are willing and able to work our more unusual shifts (e.g. evenings and weekends).
We've been nicely surprised by how many people actually prefer weekend or evening shifts, as they allow them to go to their lectures or pursue other interests outside of work.
With thanks to Christina
2. Allow your highest performers to pick their own working hours
When creating the schedule, we give preference to our highest performers as a reward for all their hard work.
With thanks to Paul
3. Reward agents who stick to the schedule
We have seen good results with rewarding agents who stick to the schedule.
Staff who worked all their scheduled shifts in January and February received 3 days' paid time off (1.5 days per month) that they could then take in July.
With thanks to Janet
4. Let them decide who takes holiday and when within their own teams
We let our agents know what times can be approved for a holiday, in terms of the number of hours and days in the week, then leave it up to them to decide within their team who takes what and when.
With thanks to Suzette
5. Employ a mix of full- and part-time agents
We recruit part-time employees at a ratio of 3 part-time agents to every one full-time agent.
We then schedule the part-time agents to fill the gaps left by the full-time agents.
With thanks to Mark
Pick up more WFM tricks like this by listening to the following episode of The Contact Centre Podcast, with John Casey, a Resource Planning Expert.
The Contact Centre Podcast – Episode 14:
WFM Tricks That Will Get You Through Busy Periods
For more information on this podcast visit Podcast – WFM Tricks That Will Get You Through Busy Periods
6. Ask your agents to email you their preferences
We encourage our agents to email us their schedule preferences.
Up until an agreed deadline, we accommodate their preferences alongside our needs.
With thanks to Cristina
7. Stagger start times and give breaks at fixed intervals
We have staggered start times.
When the agent hits 2 hours they get a 15-minute break, 4 hours is lunch and after 6 hours is another break. This works for us.
With thanks to Janet
8. Balance out long shifts on Mondays with shorter ones on Fridays
We have forced longer shifts and also try to keep a high head count on Mondays, as this reduces wait times for our customers who have had problems over the weekend.
However, we then give our agents shorter shifts later on the week, in order to keep their time account in check.
With thanks to Michel
9. Split shifts better suit home-working agents
We've found that split shifts are perceived as a pain for our office-based agents, while home workers seem to love them.
Taking this into account can lead to happier agents all round.
With thanks to Chris
10. Get your part-time staff to cover evening shifts
All of our full-time staff work during our core daytime hours, while all our part-timers cover the evening.
With thanks to Kelly
11. Motivate your agents by allowing them to choose their rest days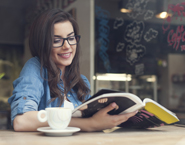 We motivate our agents by letting them choose their rest days.
The catch is that they have to have a team win or meet their metrics targets in order to voice their preferences.
With thanks to Kristine Valerie
12. Home-working agents can help ease the pressure of peak call times
We have a small team of agents who work from home.
It helps quite a bit with the demand at peak call times – and takes the pressure off our in-house agents.
These agents know that they may be called upon to pick up in times when the centre is short. This seems to be a fair trade-off for working remotely and the agents don't mind doing this.
With thanks to Janet
13. Allow your agents to choose their breaks
When putting your schedule together, try accommodating your agents' preferences for when they take their lunch.
We've seen good results in our contact centre from incorporating this additional flexibility.
With thanks to Lorraine
14. Get team leaders onside to get the best out of automating WFM
I have found that there is still huge resistance to automating the WFM function in contact centres.
WFM teams have to get other stakeholders such as team leaders and operations managers onside if they want to succeed in creating schedules that meet both the customers' and employees' needs.
With thanks to James
15. Accommodate scheduling preferences based on the level of need
We have seen some success with accommodating scheduling preferences based on the level of need.
High-level – Single parents who need to pick up kids
Mid-level – Sports and volunteering commitments
Low-level – Social events
With thanks to Michel
16. Putting your agents on "sliding shifts" allows greater flexibility
We have flexible "sliding shifts" in our contact centre.
This means we have the ability to slide our agents' shifts to 2 hours before or after their original start time, dependent on where the business requirement is.
With thanks to Bilal
17. Make your Saturdays an "overtime shift" with extra pay
We don't have any issue covering our Saturday shift because it is classed as overtime – and our agents embrace the opportunity to boost their pay cheques.
With thanks to Janet
18. Split your agents into teams to share out the awkward shifts fairly
We split our agents into 4 teams.
Each team works one night per week, as well as a half-day on a Saturday once per month.
This way, all our awkward shifts are covered without too much hassle.
With thanks to Jim
19. Annualised hours can be very efficient
I've run annualised hours in a previous role and – if used correctly – found it to be very efficient and beneficial.
With thanks to Matt
20. Recruit based on flexible shift patterns to avoid time-consuming shift reviews
We now only recruit on totally flexible shift patterns that have been generated via our planning tool.
This removes the need of having to go through shift reviews every time we have changes in call arrival patterns.
With thanks to James
21. Stagger breaks so most of your staff are always on the floor
We stagger breaks to ensure that only so many agents are off the floor at any given time.
With thanks to Kris
22. 15-minute Power Sessions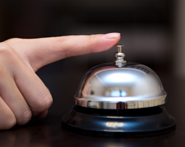 We have 15-minute power sessions scheduled throughout the day, where we ring a bell and all agents log on to try and clear the queue.
We find this helps encourage teamwork, as well as increases our service level and customer satisfaction.
With thanks to Gaby
23. Try to accommodate the things that are important to your agents
When scheduling your agents, try to factor in what is important to them.
Empower your agents to request holidays and swap shifts, as well as allow them to have 2 days off one after the other (so it feels like a weekend).
Taking their personal preferences into account can go a long way in maintaining a happy workforce.
With thanks to one of Call Centre Helper's readers
24. "Work back" can allow agents to make up lost time in a beneficial way
We give our agents the option to "work back" time that they have lost by coming in late (optional or otherwise).
The time is added back into the schedule for the business to use when call volumes are particularly high.
With thanks to Bilal
25. Annualised hours can help manage staff efficiently during busier months
Annualised hours – using 10 hours maximum and 4 hours minimum – have allowed us to seasonally manage staff during our busier months.
Although our agents do have to work longer hours at certain points in the year, they also benefit from having 2 or 3 consecutive days off at other times (without having to take any official holiday).
With thanks to Nick
For more insight into a successful annualised hours initiative, read our article: Six Steps to Implement Annualised Hours in the Contact Centre
26. Staggering training within the schedule can prevent information overload
I think training should be staggered within the schedule, so you don't have information overload.
Little and often is best – and easier to schedule!
With thanks to Mark
27. Remind agents of the benefits attached to more unusual shifts
We have found that explaining the benefits of more unusual shifts has helped with general uptake.
For example, your employees may not have considered that evening shifts will allow them to have a full week of lie-ins – or that they can have two consecutive days off in the week if they agree to work a full weekend.
With thanks to Michel
28. Find out what is important to your agents
I think it's important to find an effective way to communicate with your agents about what matters to them.
Once you know what matters most, you can adapt the flexibility in your schedule accordingly.
With thanks to Clare
Here is some more excellent advice for improving workforce management in your contact centre: