Karyn Stevely explains how to overcome the practical challenges of using video in the contact centre.
1. Your choice of uniform (or lack of) should reflect your brand
Whether or not to create a uniform for your video agents comes down to what is important to your business.
At Schuh we encourage individuality, as we are a young fashion company, and therefore we do not enforce a uniform on video.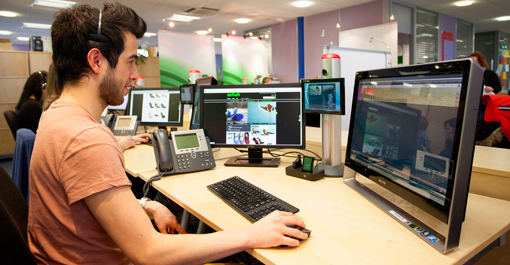 Our only requirement is that agents are well-presented when handling video calls, in the same way as they'd be expected to appear if they worked in a retail shop.
If, however, you are running a more corporate company, you may like to have your team suited up and branded.
2. White clothing will drain the colour from your agents' faces
You need to think carefully about your choice of colours when designing your agents' uniforms and the backdrops for your video booths.
This is because certain colours, such as black and white, can drain the colour from the agents' faces.
Also avoid chequered patterns and stripes, as these can create an odd fuzz on the camera and strain the customer's eyes when they look at the screen.
3. Noise-reduction headsets can allow agents to sit in the same room
For me it is important that the teams sit together, so at Schuh our video agents sit in the same room as our agents using other channels. Our agents are all equipped with noise-reducing headsets to help make this a reality.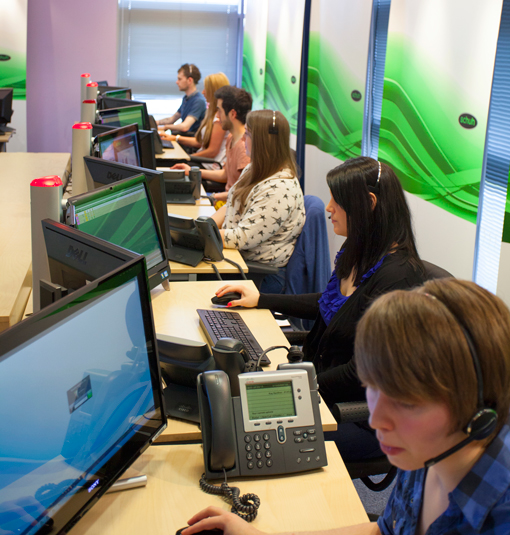 This is especially important for us as our team are multi-skilled and may need to work on the phones too (depending on the time of day).
But you could still place your video team in another room, if you prefer.
4. A back board will help your video booth look more professional
When setting up your video booths, you will need to consider how you are going to shut out any background activity.
One solution is to install back boards with a company logo – which has the added bonus of making your booths look more professional.
(For optimum camera quality, it is recommended the desks are set up with certain requirements – such as the media tower being a specific distance from the back board.)
The alternative is that you create a designated video area, where other agents would not be able to walk into view on a video call.
5. It is important that you teach your agents about body language
Our team went through an extensive training programme before using the video service.
It is especially important that you teach your agents about body language when training them to use video chat, as they have to be able to speak to a customer as though it is a real-life face-to-face conversation.
With thanks to Karyn Stevely, Customer Service Manager at Schuh