The contact centre environment can be stressful and highly changeable. Here are our top tips to help agents handle the pressure.
1. Seek resilience from the recruitment stage
A contact centre that has resilience embedded within its values and leadership framework will assess resilience as part of its recruitment process. It is important to ensure that all applicants can provide examples of how they have shown resilience in previous roles.
Emotional intelligence assessments can provide key insights, and psychometric testing has also been used to see what separates a group of good long-term performers from another group who started well but whose performance tailed off.
In one such study, it was shown that while both groups' behaviour in work was the same, the long-term high performers had patterns to their needs that allowed them to maintain high performance. That pattern was used to construct a target profile, against which applicants were tested as part of the interview process.
Those starters who closely met the target profile were more motivated over time, stayed in the job longer, and maintained their performance.
2. Communicate change effectively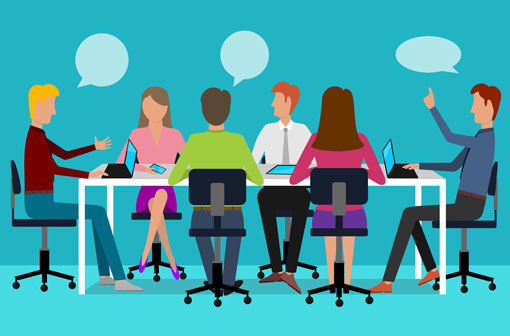 When explaining change to staff, managers often communicate the 'What' and 'How' but forget how important the 'Why' can be.
If they don't fully understand the logic behind processes or change, agents are left to draw their own conclusions or listen to the negative views of others. This can result in frustration, anger and defiance. All of these emotions will have a detrimental impact on resilience over time.
The most effective managers communicate change clearly and are trained in how to support employees through the change cycle.
When managers do not understand the emotional cycle of change they will not adequately manage the emotions employees go through. The result is staff who do not feel fully supported.
3. Encourage a social environment
It's odd, but sometimes people who talk for a living can go several days without really speaking to their colleagues. Varied shift patterns make it only too easy to get by on just 'good morning' and 'see you tomorrow', which can impact office culture and well-being.
Agents who aren't socialised with their colleagues can begin to feel isolated. They may not know where to turn for help, and their isolation can grow over time. On the other hand, colleagues who are socialised will frequently discuss work and share tips. They also look forward to work more, knowing they will be spending time among friends.
Take a look at your office. Are there communal spaces available, and are they pleasant? Do you have team celebrations, including nights out? Do staff get the chance to spend breaks together?
Socialised agents do better work, but encouraging them is about more than improving performance. It is an aspect of their welfare which you have a responsibility to ensure.
4. Coach stress-management skills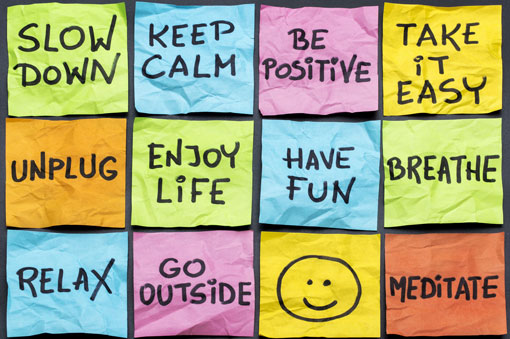 Ongoing coaching is a prime opportunity to build up agent resilience. Identify the causes of stress in working life and teach techniques to manage it.
The first issue to tackle is the stigma that people attach to feeling stressed. Some employees will attempt to hide stress because they don't want to seem overwhelmed. Coaching sessions should be a safe environment where core development areas are agreed upon, both practical and personal.
Stress management should be a cornerstone of your approach, with breathing exercises and mindfulness as a part of your coaching doctrine. This is also another chance to employ emotional intelligence training.
Courses in emotional intelligence can be highly beneficial to employees; once they understand how their emotions are triggered in the workplace, they can develop techniques for the challenges they face.
Employees who understand their own emotions are then in a much stronger position to demonstrate resilience.
5. Develop agent autonomy
There has been a steady move away from scripted material over the last decade, and agent autonomy is rising. Overall, agents are more versatile and imaginative when allowed to decide how they handle situations.
Taking responsibility for their own decisions will manifestly increase an employee's confidence. Going forward they will feel less daunted about dealing with the unexpected, and more positive about their work.
Different contact centres operate with different levels of autonomy, and there are a variety of ways to encourage critical thinking. Start by reducing scripted materials to the lowest level you feel comfortable with, perhaps deploying them mainly for new starters.
There are other good habits to get into. When asked for help by one of your team, push them to suggest possible solutions. Agents who don't feel empowered will sit on their good ideas, robbing themselves of a chance to stand out.
6. Make use of regular 1-2-1s
1-2-1s can be important to agent success in several ways. Many managers use this time to focus on performance and potential improvements – but 1-2-1 time can also be an opportunity for the agent to lead a conversation about the challenges they are facing.
Giving front-line staff this chance to speak openly represents a firm commitment to their well-being, and will enable stronger relationships to develop between managers and their teams.
The old adage 'a problem shared is a problem halved' applies here. Contact centre leaders can't help their staff with problems they don't know exist, so it's in everybody's interest to get them out in the open. The information gained from these meetings should inform what coaching and development training staff are given in future.
Dealing with frustrations will improve resilience by preventing negative thoughts and feelings from being bottled up.
7. Promote good health and fitness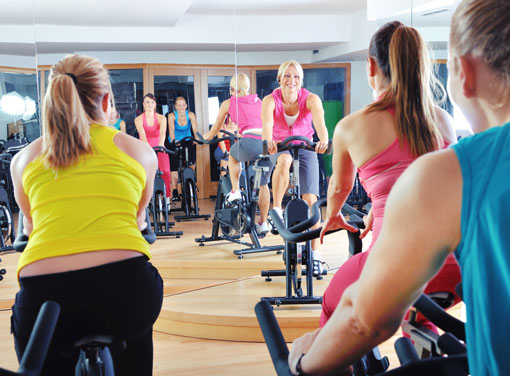 There is a great deal of evidence to support the link between physical fitness and emotional well-being. Exercise releases endorphins into the bloodstream, providing natural pain and stress relief. However, the traditional contact centre often fosters poor fitness and high stress.
There are some very simple steps you can take to encourage better health. One of the most simple things you can do is to supply fruit, freely and frequently. Office workers snack religiously. They will be much better off eating the free fruit you have provided than chocolate from the vending machine.
You might also consider organising discount or free membership at a local gym. Not only will this have an impact on health, it's good for morale and you can advertise it as a perk.
Your relationship with a particular gym will encourage employees to visit in groups. This will make it much more likely that they will keep going.
8. Measure your agents less
The best way to increase your agents' abilities is to avoid testing them too often. Continual pressure will chip away at their will to give their best, so you need to understand the limits. If there is no end in sight for a peak in contact volume, don't keep piling on the pressure.
When the going gets tough, you may need to make some visible sacrifices. That could mean letting the queue grow while you hand out some short breaks, or spending money on overtime.
Front-line staff need to know they are a valued part of the team. Keep them informed and empathise with them when contact volumes are up. People sometimes like to vent, and there's nothing worse than a boss whose response is to shrug. Part of pulling together as a team is demonstrating that you are all involved, so get leaders on the phones during crisis times.
If you keep agents informed, empathise with them, and offer encouragement, they will feel more team spirited. They will want to contribute, and their resilience will be bolstered.
With thanks to Jack Barton, a regular contributor to Call Centre Helper
With additional thanks to Jacqui Turner and James Spreadbury