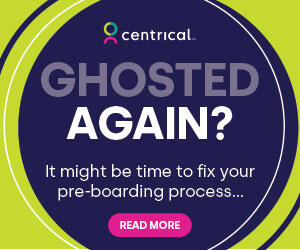 Centrical proudly welcomes Ascensos to its expanding roster of global brands leveraging Centrical to improve frontline agent and team alignment, engagement, and performance optimization.
Ascensos is Europe's leading customer service outsourcing partner, whose mission is to transform the customer experience by bringing a fresh and personal approach to customer care.
Ascensos combines world-class customer experience with a digital mindset and the latest technology to deliver on tomorrow's customer needs.
Centrical's AI-driven and gamified platform will empower Ascensos by providing deep visibility into individual and team performance, helping them reach their business goals, enhance productivity, and boost employee engagement across their hybrid teams throughout the region.
"Ascensos are excited to be working with Centrical. It was clear from the outset that there has been a huge amount of thought and innovation gone into building the platform and we look forward to making full use of the many capabilities it has. 
Centrical will play a key role in our Ascensos Intelligence programme, which will harness the latest AI based technologies to take Ascensos and our clients to the next level in CX.
The platform is a perfect example of how technologies such as AI can be used to enhance the agent experience resulting in happier, more knowledgeable teams who are empowered to help their customers." David Gilfillan, Chief Technology Officer, Ascensos.  
Centrical will seamlessly integrate with Ascensos' existing technology and communication platforms, delivering an engaging experience to employees, from newcomers to seasoned professionals.
Ascensos' continued commitment to being an employer of choice algins with Centrical's mission to elevate the employee performance experience.
Piers Brown, Sales Director UK, Centrical said "It is an honor to have partnered with one of the UK's leading retail outsourcers and some of the amazing brands that they work with.
Centrical is looking forward to helping Ascensos elevate their employee performance experience for their dedicated frontline teams and for many years of mutual success and expansion across the globe." 
As Ascensos continues to lead the way in delivering exceptional customer service, Centrical's employee performance experience platform will play a pivotal role in driving their success.
This blog post has been re-published by kind permission of Centrical – View the
Original Article
For more information about Centrical - visit the
Centrical Website