As digital adoption rates for online and mobile applications increase, so the use of Web Chat is rapidly growing and is starting to become the customer support channel of choice for consumer transactions.
In this webinar we look at best practices for using Live Web Chat in the contact centre – where, when and how to offer it.
Topics Discussed
The latest statistics about digital adoption and customer contact models
How to migrate existing telephony customers to Web Chat
Managing Web Chat alongside other channels of support
Which advisors should handle Web Chat
How many simultaneous Web Chats can an agent really handle?
Handle times and SLAs for Live Chat
Quality monitoring of Web Chat
Queuing strategies for Web Chats
Blending calls, emails and Web Chats
Managing knowledge across multiple channels
Panellists

Paul Weald
Contact Centre Innovator

Richard McCrossan
Genesys

Jonty Pearce
Call Centre Helper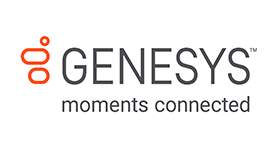 This webinar was brought to you by Call Centre Helper and is sponsored by Genesys