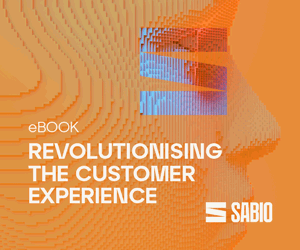 Call Recording Case Studies Financial Services Brewin Dolphin
Brewin Dolphin has installed a multi-site compliance recording for its UK network of some 660 investment managers and advisors.
Brewin Dolphin is the UK's largest independent investment manager for private investors, and selected Sabio to implement Verint's Contact Store for Communication Manager (CSCM) compliance recording solution across 39 UK offices including its major centres in London, Newcastle and Edinburgh.
The new recording solution will offer the highest levels of resilience, and will help Brewin Dolphin meet all the latest FSA compliance recording guidelines, including the detailed information that supports the FSA's Treating Customers Fairly (TCF) initiative.
The recording solution was also shortlisted in two categories for the tenth annual Financial Sector Technology Awards – in the Compliance and Business Continuity categories.
Sabio designed the solution to ensure that all calls are captured – made or received – from the company's national network of 40 offices across the UK.
TFS – Traditional Financial Services
Tradition Financial Services is one of the world's largest inter-dealer brokers in over-the-counter financial and commodity related products.
TFS needed a solution to record back-office staff in a financial-trading environment as well as external calls placed on Cisco Call Manager IP phones.
TFS chose the full EVOip for Cisco solution from ASC.
EVOip for Cisco can record up to 230 channels simultaneously through a single server, thus leaving plenty of room for future growth. The solution works for both internal and external communications, another key requirement
for TFS, and it provides multiple search-and-replay applications with access
available over the Web or by dialling a dedicated phone number.
DAS Legal
DAS Legal Expenses Insurance Company's call centre is the face of more than 3,500 business partners – partners who range from banks, lawyers and regional business associations, to insurers who require out-of-hours or emergency cover. Unsurprisingly, DAS receives 450,000 calls a year; around 80% of which are branded and answered in the name of the partner firms. The call centre is open 24 hours a day, 365 days a year.
In October 2003, Anita Yandell-Jones joined the company as operations manager, with a specific remit to address quality and productivity within the call centre and general staff issues such as morale and sickness. As she puts it: "Staff were under pressure to deal with a high number of often tedious administrative processes which, given the call centre environment, were keeping them off the phone."
A department audit was carried out to review staff, processes and technology, and a dedicated customer care team was set up. Comprising four staff plus a manager, this group's principal function was to review and manage everything associated with customer care – from processes to complaints and the carrying out of customer satisfaction surveys.
The results of the audit and the first departmental staff satisfaction survey were enlightening. Yandell-Jones explains: "Staff morale was low, high sickness levels were costing the department £69,000 a year, and little was being done to maintain exceptional customer service."
Seeking a strategy to improve morale, streamline costs and improve the call centre operation revealed a role for call recording, quality monitoring and analytics that wasn't really working in its current guise. The call centre needed something more sophisticated – something that could play an active part in the overall quality improvement initiative and have a positive impact on staff and processes.
After Verint's Ultra call recording system was deployed at DAS, Yandell-Jones started noticing a difference very quickly. After just a few months, the results were impressive. Tracking down calls became simple, taking just seconds rather than days. "Calls can [now] be retrieved by any of a number of chosen indicators, from specific agent to business partner to customer number, meaning that any disputes can be looked in to and handled immediately," she says. "We're also using [the system] to source and store best practice calls for training purposes."
Staff like using the system and are more motivated, helped in a large part by the coaching element of the technology, which means that staff can self-assess their performance and undergo bespoke training. This has resulted in lower staff turnover and vastly reduced absenteeism. In fact, sickness levels have gone down by about 300%.
But the biggest difference has been in quality monitoring. "Quality was on our agenda and reviewed regularly, however, this was perceived as a task and not an integral part of our culture," says Yandell-Jones. "The reality meant that we did have some way to go before being able to claim superlative quality."
Today, the customer care team is at the heart of the call centre, with the additional support of the call centre supervisors carrying out different sorts of monitoring on each customer call they select for review. Currently, each supervisor monitors eight calls of each type – for example, legal advice, household breakdown or claims management – per operator, per week. Given a pledge to perform 360 degree monitoring this number will, over time, increase to enable each call to have supervisor, mystery shopper and direct customer call treatment for evaluation purposes. In fact, productivity in evaluation is up by more than 70% already, meaning that more agents are evaluated far more regularly.
Consistency of customer service is vital for any organisation and DAS is no exception. As Yandell-Jones comments: "[The system] has become firmly embedded in our call centre and is an inherent part of our quality improvement programme. As time moves on, we plan more detailed analysis, using the analytical tools, to look at quality scoring techniques, and [will] use that data to ensure our agents and processes are performing as well as they could be.
"Our agents [are all] given time each week to self-evaluate a selection of calls they've been involved in," she adds. "We're finding that people are much more critical of themselves than any coach could be and this is proving very effective in helping improve overall quality of the customer experience."
GFI Group
Following a successful proof of concept trial, GFI Group, an inter-dealer brokerage, has implemented the CyberTech (now part of Nice Systems) Pro voice recording platform across 324 IPC trader positions and 220 Cisco IP telephone extensions in its headquarters in London.
With hundreds of trading positions, back-office and compliance staff to record, it was important that GFI found a solution that met both reliability and budgetary requirements.
Lloyds TSB
Lloyds TSB Corporate Markets has a great deal of experience in working with voice recording platforms from the world's major industry players, but when the project team set out to find the right solution for their new, significantly larger office in London, they wanted to ensure their IT solutions were technology leaders.
The key prerequisites were that the recording platform needed to provide connection to communications platforms from multiple vendors. Whereas their telephony suppliers themselves all had a particular favourite voice recording company to work with, CyberTech UK Ltd (now part of Nice systems) were able to provide an independent solution with proven integration with both Cisco and IPC, and could provide the connection on one system.
The CyberTech Pro system completely met Lloyds TSB Corporate Markets' specification for a resilient, flexible and secure system, and fully integrates with its existing IT infrastructure.
Budget Insurance Services
The Budget Group is based in Peterborough and is one of the UK's personal insurance intermediaries, employing 1,900 people. The company has more than 750,000 customers, 86 high street retail outlets, and major contact centre operations in Peterborough, Coventry and Sunderland.
The contact centres are staffed by more than 700 agents and handle around 700,000 calls a month. However, to fulfil its ambition to become a leading insurance intermediary, Budget recognised that its price differentiator was no longer enough. Service was going to be key and it was this that became the driving force behind the company's instigation of a three-year plan for improving customer service, a plan that meant a major overhaul of the company's call recording system.
The contact centres provide a range of insurance products to consumers, including motor, bike, home, van and travel insurance. In order to manage the business most effectively, the contact centres are split into three main departments – Sales, Customer Service and Renewals.
Budget was no stranger to call recording, using it for training, compliance and, ultimately, to improve the quality of customer service. But the old system was an analogue, tape-based platform that quickly became redundant in the light of Budget's new demands.
In February 2002, after a rigorous selection process, Budget opted for the Verint Witness Actionable Solutions® Impact 360 – a digitally based intelligent recording system that would easily meet Budget's wish list. It records every single call and stores them digitally on the system to ensure both rapid retrieval as well as removing the need to store physical tapes. Retrieval is straightforward, triggered by any of a number of criteria, from policy number to date or time of call.
Impact 360 is able to retrieve recordings within just minutes now, making dispute resolution far quicker than before. In fact, Impact 360 has saved at least 10 hours a week in recording retrieval in the Renewals team alone.
And, as part of the agents' system for self-scoring against certain quality
criteria, the Customer Services and Renewals teams have seen their
quality scores improve by up to 12.5%.
Because of the improvements in coaching, agents can communicate the key differentiators and value of the Budget proposition with customers at the time of renewal, so automatically improving an already very impressive customer retention rate. In fact, there has already been a 0.25% increase in the numbers of customers renewing. And, in the same period, there has been a 0.1% reduction in the number of customers who cancel policies mid term.
Budget has rolled out the implementation of the Impact 360 solution through its three contact centres in Peterborough, Coventry and Sunderland, allowing for centralised quality monitoring of these teams. As the business continues to evolve, and Budget's affiliate channels grow, then additional capacity will be required for recording and also quality management.
Gaming Companies
Hong Kong Jockey Club
The Hong Kong government enforces strict regulations surrounding all aspects of betting. As part of this, the Hong Kong Jockey Club (HKJC) is required to ensure that each telephone transaction is recorded on 2 separate servers.
Call volumes are extremely high with 1,000 agents at full capacity just prior to a race and each call lasting round 30 seconds. One race meeting lasting around four hours can generate in excess of 65,000 calls.
Red Box Recorders was chosen as the sole supplier for the Newest site in Tin Shui Wai.
The solution covers 2,000 channels for VoIP and traditional Digital Extension recording Avaya Softphones and conventional handsets, offering a truly converged, highly resilient platform enabling full redundancy and rapid fall back to TDM in the event of a switch failure.
Travel Companies
Brittany Ferries

Brittany Ferries transports in excess of 2.6 million passengers, 780,000 cars and 170,000 lorries between the ports of Britain, Ireland, France, Spain and Portugal.
The rise in customer service call volumes caused the company to take a look at the way inward and outbound calls were managed at its CTI call centre in Plymouth.
Storacall was one of three companies invited to pitch for the tender as part of Brittany Ferries' standard procurement practice. The companies were invited to discuss the requirements of the call centre and propose a suitable call recording system that would answer the needs of call centre staff.
Utility Companies
Catalyst
Catalyst Commercial Services Ltd, an independent utility company, has successfully adopted CyberTech's Call Recording solution in their sales operations and in-house contact centre services, which are also outsourced to some of its key customers.
The CyberTech platform captures both inbound and outbound call traffic, which averages 26,500 calls per month, for quality control, staff development, daily assessment of levels of service, verification, compliance and dispute resolution purposes. The CyberTech recorder has already delivered significant business benefits to Catalyst in all of the identified areas and most valuably it has helped in creating a stronger and more compelling business proposition for prospective customers and new business tendering opportunities.
Yorkshire Water
Yorkshire Water provides water and sewerage services to 4.7 million people and 140,000 businesses in Yorkshire. The organisation's turnover is approximately £876m, and it employs over 2,000 people.
Yorkshire Water's business strategy is to be the best water company in the UK, striking the right balance among service, compliance, value, people, partners, and society. Its sister company — Loop Customer Management Ltd — acts as the utility's outsourced customer services arm.
As the sole supplier of inbound and outbound customer service calls, customer billing, payment processing, document imaging, debt recovery and collections, and Internet services — 24 x 7 x 365 — to Yorkshire Water, Loop is continually looking for new ways to improve its customer service levels.
To provide more personalised service and improve the quality of customer interactions and service delivery, it sought an even greater understanding of customer needs. Loop particularly felt that the ability to capture, retrieve, evaluate, and analyse each individual customer interaction was an increasing priority.
The company decided to implement an innovative compliance recording and quality monitoring solution. Quality monitoring was seen as a critical element and an integral part of a broader workforce optimisation approach. The key criteria driving the decision-making process were cost-effectiveness, ease of use, and the ability to implement the solution quickly. In addition, the solution Loop chose would need to support the compliance requirements of Ofwat, the UK's water industry regulator, particularly as Ofwat evolved the basis of its service assessment process from quantitative to qualitative performance.
After a detailed evaluation, the organisation selected Impact 360 Quality Monitoring and Impact 360 Recording from Verint Witness Actionable Solutions.
Law Firms
Goldsmith Williams
Law firm Goldsmith Williams has long recognised the virtue of call recording, primarily for compliance, training and monitoring purposes and, in some cases, dispute resolution, but especially for enhancing its service to its clients.
Initially Goldsmith Williams had installed a basic, DVD-based system, which, while it served the purpose of recording all calls into and out of their premises, was cumbersome to use, and time-consuming to obtain copies of recorded calls. They then upgraded to an off-line facility where calls were recorded and archived to an off-line data storage provider, via a web portal.
With the growth in operating remotely, use of the internet, email, and telephone, Goldsmith Williams re-evaluated their voice recording provision. It was decided to invest in an up-to-date, state-of-the-art system that would not only satisfy existing legal requirements, but offer enhanced capabilities to future-proof the solution.
Having evaluated the market, a CyberTech Pro call recording platform was selected and configured.
Outsourcers
Prolog Connect
As the contact centre arm of an outsourced customer relationship management business, Prolog Connect has to win new, and retain existing business by virtue of the professionalism of its contact centre agents. They are called upon to have the flexibility to take on new challenges on a regular basis, one day representing one client organisation, and the next day, another.
In effect, many agents, even experienced ones, spend a lot of their time in the learning curve. Traditionally, agent performance is monitored and improved by use of quality assessment and training. Voice recordings taken while the agent is talking to a caller are played back and evaluated, so that deficiencies in the agent's performance can be recognised and remedial training sessions organised. After the training, further voice recordings can be scrutinised to confirm that performance has improved. However, this approach means that the agent is under-performing during the whole cycle, until the training has occurred. A better, quicker and more targeted approach is to "coach" the agent while they are on the job. The problem here is to know when the agent might need assistance, and how to deliver it in a way that is transparent to the caller, and does not drain the contact centre of its most experienced and productive staff by using them as "buddies".
Recognising that they wished to coach their agents, but do it effectively, Prolog Connect identified SmartCC as a solution they wished to pursue.
Vertex
Business process outsourcer Vertex has implemented CyberTech's award-winning Smart Contact Centre (SmartCC) solution across their contact centre estate.
Outsourced contact centres such as Vertex are being asked by their clients to perform to the same or higher standard of quality of service as in-house contact centres. More importantly, they need to ensure that client brand values are as strongly conveyed as if their agents were clients' direct employees.
Vertex found immediate performance improvements after only two weeks of using SmartCC, with a 15% reduction in average call handling time as well as reductions in reactive supervisor floor walking.
Emergency Services
Northamptonshire Police
In common with other police services, Northamptonshire Police Force Communications Centre has an ongoing need to recruit and train call handlers. The training is provided in a training centre by experienced trainers, during which time the trainees are gradually up-skilled in the various aspects of this demanding job.
Eventually, when they have shown themselves ready to take live calls from the public, the trainees move out of the training area and onto the main communications centre floor.
Formerly, to ensure that the service to the public was never compromised, each trainee was put under the wing of an experienced call handler. These mentors would temporarily cease to fulfil their normal role in the communications centre and devote their time to guiding the trainees through all their activities, and were always on hand to take over a call, should trainees find themselves out of their depth.
At the end of this induction, which normally took around six months, the call handler was considered fully fledged and capable of taking the majority of calls without assistance.
However, because this process was time consuming and involved the use of many experienced call handlers, it was very expensive. Moreover, since the experienced call handlers had different strengths and weaknesses, the mentoring that the trainees received also lacked consistency.
In 2004 an 8-position SmartCC system was installed in the training room. This provided the infrastructure to broadcast the trainer's screen and audio to the trainees, and to monitor each individual trainee's screen as well as telephone conversation in real time.
The system proved to be very successful. Its use enabled the trainees to be accelerated through their classroom training and be ready to take live calls in the communications centre in a much shorter timescale. The effectiveness of SmartCC also allowed a reduction in the number of full-time tutors and the combination of these benefits significantly reduced the cost of initial training.
Gloucester Constabulary
Gloucestershire Constabulary, recognised as one of the best UK small forces in dealing with serious and organised crime, prepared the tendering documents for the selection of a new solution following a thorough needs analysis, which took into account the force's current and future requirements. These included the increasing volume of TETRA radio traffic, the rising demands for copies of 999 calls for preparation of evidence files for the criminal justice system and the ability to meet the National Call Handling Standards through enhanced call handler assessment.
CyberTech UK Ltd. was awarded the voice recording contract, on the basis that CyberTech Pro recording platform meets all of Gloucestershire Constabulary's sophisticated and detailed requirements for a resilient and reliable digital recording solution. Furthermore, the force considered it to be the best value solution available on the market. The XQ quality management solution, fully integrated with CyberTech Pro and supplied as part of the contract, will provide the force with a QM environment that can be used in conjunction with the force's existing call handler assessment matrix for easily meeting the National Call Handling Standards.
Yorkshire Ambulance Service
Yorkshire Ambulance Service (YAS), one of England's largest ambulance services, has implemented the CyberTech Recording Solution in its control rooms and contact centres.
The new CyberTech digital Recording Solution has been chosen as the most resilient and flexible platform for supporting YAS' state-of-the-art virtual call centre and ultimately improving patients' access to the NHS.
Through its communication centres in Wakefield and York, YAS has been providing an accident and emergency response (999 calls) as well as non-emergency patient transport service for the people of Yorkshire who require medical care. YAS also provides a call centre to support the GP out-of-hours services within North and East Yorkshire.
In order to support their commitment to deliver the best and most responsive care service to the community, YAS has created a virtual call centre with an automatic call management system that links five separate call centres, so that they can transparently operate and be managed as just one single point of contact for all patients.
Government Bodies
HMRC
HMRC is responsible – under the overall direction of the Paymaster General and other UK Government's Treasury Ministers – for cost effective and efficient administration of direct taxes plus child and working tax credits, national insurance contributions and stamp duties, together with the collection of student loans and National Minimum Wage enforcement.
To meet both internal controls and public sector requirements, HMRC reviewed its "customer contact" process along with supporting processes and results. Previously, HMRC operated strict office hours (Monday to Friday, 9 a.m. to 5 p.m.), along with a few helplines that provided general advice, and customers had to put their requirements in writing, which led to longer process times and delays in HMRC being able to complete transactions.
By readdressing the infrastructure, it now operates a service that delivers
8 a.m. to 8 p.m., 7 days a week, 362 days a year. "Business by Telephone" is the priority, with internet support for both the advisor and customer.
All HMRC centres are able to access and respond to these incoming calls, as they operate under a single virtual call centre model.
To ensure that HMRC maintains the highest service quality and support to the public, and as part of the overall contact centre infrastructure, HMRC implemented Verint Witness Actionable Solutions Impact 360 workforce optimisation software – and specifically its Impact 360 Compliance Recording solution. The software captures calls for over 9,000 advisors across 28
centres, handling around 50 million calls per annum across the UK.
The Impact 360 Recording software – which was installed on top of HMRC's telephony system – captures all calls into the organisation's contact centres and includes a call tagging feature that can automatically tag
certain data elements to a call – allowing it to be easily stored and accessed at a later date. This is particularly significant with compliance-related issues, such as handling dispute resolution. In addition, it can
be used to train and coach adviser teams, as best practice calls can be captured, stored and shared to demonstrate proper call handling, to help eliminate inconsistencies.
For advisers, the system has fundamentally changed the way they view their
roles. They can now clearly and confidently provide the level of advice and
service required for each and every customer transaction. It has also enabled a consistent means for performance feedback to help them enhance their service delivery, as well as excel and grow in their positions.
Home Appliance Companies
BSH Home Appliances
BSH needed a call recording and quality monitoring solution, primarily for training its agents and also to allow complaint investigation. A centralised system, integrated with the company's Avaya contact centre, was sought initially for 88 agents at the Kettering call centre, and allowing for recording of further agents at the company headquarters in Milton Keynes.
Agent screens also had to be recorded to evaluate how they were using the company IT systems to book engineers' visits and order replacement spare parts. Compatibility with both Windows XP and Windows Vista operating systems was also required.
It was important for BSH to be able to differentiate between call types in order to target the evaluations and training. The system had to be able to label the calls to show whether they were sales or service calls and also to highlight the geographic origins of the calls.
BSH implemented ASC's call recording and quality monitoring solutions for its main contact centre, and experienced almost immediate benefits to its customer operation. Agents were ranked top in their sector for helpfulness and politeness in an independent assessment, and company executives praised the new system for its effectiveness and ease of use.
Further reading
Contributors
Red Box Recorders Red Box Recorders
Mike Andrews of Sabio
Mike Murley of ASC Telecom
Alex Leighton of Storacall
Rob Wint of Verint
Luisa Pollini-Kommu