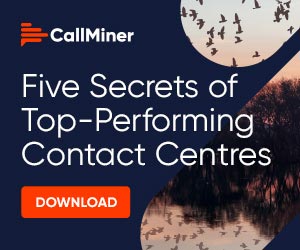 Debt Collection
APEX Credit Management
APEX Credit Management is a specialist organisation providing credit management, debt collection and debt purchasing services. The company has grown over the last 10 years and is now ranked within the UK's Top 10 Debt Collection Agencies.
Steve Mound, Chief Operating Officer (COO) at Apex states; "With the significant downturn in the economy, and its impact on people's ability to repay, we realised quite early that we needed to look elsewhere to optimise our processes and boost our collections revenues."
The solution
Nexidia's speech analytics technology analyses 100% of recorded calls to quickly extract accurate business intelligence.
It highlighted a significant revenue opportunity, outlining exactly how many payment attempts were being made, the high percentage of calls over 5 minutes, and the number of calls with compliance issues.
Results
Conversion rates up 15%
Cash collected per agent hour up 30%
Liquidation rates up by 20%
Speech analytics achieved its anticipated 12-month return in 7 months
Saves an average 30 hours per month for team managers
Complaints that took two weeks to answer now take ten minutes
Outsourcers
Ventura
Outsourcing specialist Ventura chose to employ speech analytics to drive improvements in quality and service, win loyalty and reduce costs.
Historically, the main metrics available were numerical logistics – time, date and number of calls, etc. – and they were of limited use. Previously, the only approach to content analysis was through manual call listening which is far too time-consuming, taking as much time as the original call, poorly targeted and therefore produces meaningless results or gross assumptions.
Ventura wanted to get a much deeper understanding of their challenges and drive improvements across the service.
Ventura achieved an overall 4 second reduction in AHT across 30,000 calls and 800 FTEs in the customer services unit – generating major savings. Due to this huge success the new processes have now been rolled out to all teams.
Government Agencies
Ofcom
Ofcom, the UK's independent communications industry regulator, chose speech analytics to provide a solution for searching, sorting and analysing audio files supplied to Ofcom during its investigations. Speech analytics enables the detailed evidence collation of any non-compliant behaviour against a target company's own documented code of conduct and regulatory obligations.
Speech analytics now enables Ofcom to analyse large volumes of calls and precisely identify, against specific phrases, where particular behaviours occurred, enabling investigators to generate an accurate, representational sample for litigation. Previous manual listening was ad hoc, time-consuming and prohibitively expensive, with the key information often buried beneath copious amounts of other call data. Target behaviours such as misrepresentation, mis-selling, or clients not being offered 14 day cool-off periods can now be accurately evaluated and quantified, simplifying and streamlining the investigation process.
Telecoms
Earthlink
EarthLink is one of the largest Internet Service Providers (ISPs) in the USA with more than five million subscribers.
EarthLink realised it needed to find ways to cut costs and consolidate customer service operations while maintaining high quality standards. To gather insight EarthLink found the starting point for research and analysis was within its call centre operations.
"We can now tap the voice of a large percentage of our customers to help us identify process and operational improvement needs, and we can pinpoint and drill down on micro- and macro-level areas of opportunity. In the initial evaluation alone, we identified a total of $650,000 in cost savings and several areas where we can improve the service we are delivering to our customers."
Utilities
British Gas knew what many of their opportunities for improvement were and had used traditional methods to address them – generalised training, briefings and coaching. All too often initial gains faded and behaviour reverted to habit as the agents were asked to then focus on the next issue. There was no practical way to permanently 'move the needle' on key agent behaviours.
Enter Speech Analytics. "Speech analytics has added a new dimension to my agent coaching sessions," said one of BG's managers. "It allows me to hone in on areas for individual development far more quickly so that my team can get better at serving customers." British Gas have shown that they now have the management tools to sustain behavioural change.
British Gas presented this case study at a Call Centre Helper Webinar.
Other case studies
There are a number of speech analytics customers who would prefer for their name not to be in the public domain.
Case study in FCR
A major US wireless provider saw a spike in repeat calls related to one of its prepaid phone products. Using speech analytics to drill deeper into this issue, they discovered that 15% of the calls were related to customers that had called after hours to refill their prepaid card. However, these after-hours calls were routed to an outsourced contact centre that did not have a direct link into the prepaid replenishment system and thus could not immediately apply the refill to the card.
When customers tried to use their phones, they received an error message and then subsequently called back to inquire. This is a classic example of an internal company process that created both unhappy customers and increased costs. The simple solution — to train the outsourced contact centre agents to educate customers on when refill minutes would be available — was enacted immediately and helped eliminate the majority of repeat calls.
To date, this company is using the same speech analytics intelligence to determine whether or not to invest in direct integration between the outsourcer and its prepaid systems.
Case study in AHT
One of the largest outsourcing companies in the UK identified an increase in AHT for one of its key telecommunications clients. On further analysis this was found to be associated with Explain Bill and Direct Debit requests and accounted for 14% and 11% of all calls respectively.
By targeted listening directly to the point in the call where 'Bill' was mentioned in the call, it was shown that the processes were complex and the agents didn't fully understand them. Consequently, the agent framework was rebuilt and specific coaching programmes were introduced to bridge the knowledge and skills gap, resulting in a substantial reduction in AHT. Addressing this one issue alone generated business productivity savings in excess of £600,000.
Repairing broken processes
Root-cause analysis can highlight many issues driving high handle times. In the same company above, which is now using speech analytics across many aspects of its business, it was discovered that faulty handset calls had widely variable handle times across the organisation.
With both onshore and offshore operations, further investigation showed one part of the group had streamlined this process well. By standardising on this improved, existing procedure throughout the group, they were able to reduce AHT for faulty handset calls and generate productivity savings of £775,000.
Case study in up-sell
A key client taking part in a speech analytics pilot had a target percentage for cross-selling a particular product. Through call driver analysis, the company was able to determine which up-sell attempts were successful and then correlate these with specific agents and products offered.
Targeted listening helped understand the approaches, offers and timing that worked. The results were passed through to the process improvement team to help those not yet meeting their quotas. Sales scripts were revised and targeted training introduced. Within five months of introducing the training, cross-selling of this particular product increased by 50%.
Case study in customer satisfaction
One company had rising dissatisfaction stemming from missed appointments, but the contact centre was unable to supply hard numbers demonstrating the scope and business impact of the problem.
Speech analytics enabled them to categorise and quantify missed appointment calls by day and customer. It enabled the contact centre executive to identify and play representative calls in staff meetings to dramatically demonstrate the negative impact on customer satisfaction.
The installation department changed their schedule procedures, and installers were given tools and incentives to improve time management, significantly reducing missed appointments, thus eliminating a major source of customer dissatisfaction.
Case study on customer retention
Losing thousands of customers every month, a large internet service provider (ISP) mounted an aggressive marketing campaign to retain customers, but their numbers continued to fall, and they didn't know why. They identified calls with cancellation threats, determined where retention offers were made, and whether they were successful. Analysis revealed that a specific combination of two offers was more successful than any other single or combined solution.
It also showed that agent knowledge in positioning the offers varied widely, and that successful positioning required more time on the call. Paring down their range of offers to just the proven combination, training agents to position the offer consistently, and allowing them to stay on the calls for 20% longer, the company stemmed the tide of customer defections and significantly reduced their marketing costs.
Case study in debt collection
Collection agencies invest heavily in call recording systems to track their activities and debtor commitments. Yet in 2008, the Federal Trade Commission received 78,838 FDCPA complaints, representing more than $78 million in potential fines for improper collection activities.
Using speech analytics, collection agencies are able to reduce risk by pinpointing and correcting inappropriate agent behaviour, and simultaneously increasing collector performance.
A leading collection agency, specialising in secondary and tertiary debt, experienced a significant increase in financial penalties due to FDCPA violations and litigation. Management was concerned continued violations would severely affect the company's long-term viability and profitability.
In addition, the company wished to evaluate agent efficiency and identify opportunities to increase financial performance.
Using Nexidia's speech analytics, and the recorder metadata, the organisation quickly identified over $200,000 in potential FDCPA violations in the call sampling.
NB. This case study is more USA centric.
Further Reading
Contributors