Capacity Planning
Hi, I am looking for details on Capacity Planning templates where I can input forecasted calls, AHT, FTE, abandoned calls target, utilisation% and it calculates the required FTE for any given period.
I have my own model but would like to validate it to ensure it is 'fit for purpose'.
Please could you help me?
Many thanks
Question asked by Claire Walton
Answer for Capacity Planning
Your best approach would be to use the Call Centre Helper Erlang Calculator.
It does all of the above including abandoned calls.
https://www.callcentretools.com/tools/erlang-calculator/
With thanks to Jonty
How to Compute Call Capacity?
Hi need help. Not really good with capacity planning. Please help in computing call capacity per week with this given data.
Working hours in a day = 8 hours
Working days = 5 days
Total shrinkage = 20%
Calls per hour per week = 480
With thanks to Nana
Use the Weekly Planner
The Erlang Calculator also has a weekly planner.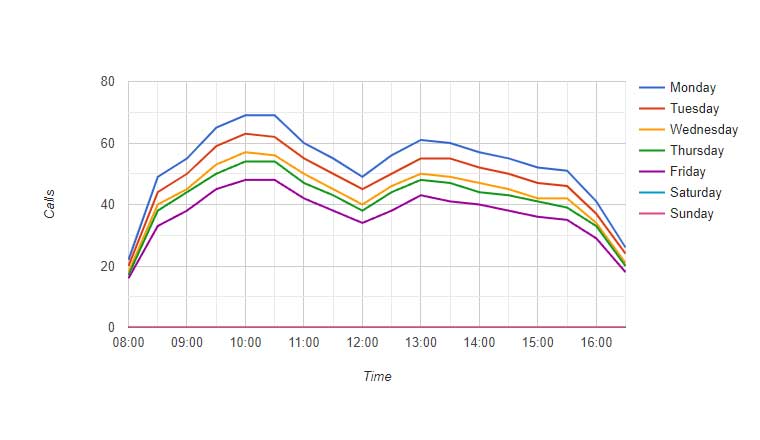 Here is the link
https://www.callcentretools.com/tools/erlang-calculator/