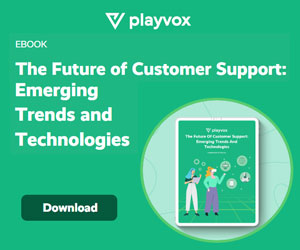 Zendesk builds flexible, scalable software designed to improve customer relationships. Erin Filsinger is Director of Workforce Management at Zendesk, and Lyn Miller-Bright is Senior Manager of Workforce Management. They are in charge of forecasting, planning, and monitoring key performance indicators to help their team deliver an excellent customer experience.
Erin and Lyn are in charge of optimizing staffing and scheduling for the contact centre. To do this, they need to be able to accurately predict the volume of incoming customer contacts and make fast changes throughout the day.
But Erin and Lyn didn't have a workforce management tool that could help them see trends and forecast volumes. They were stuck making educated guesses and creating schedules by hand, and they had no way to access the information they needed to make adjustments.
"Everything we did was manual. It would take a week to create a forecast that we could not adjust," said Erin Filsinger.
The Solution
A cloud-based solution with intraday forecasting and detailed volume predictions.
Playvox gave Zendesk's workforce management leadership fast, accurate forecasts that make optimizing their staffing simple.
When Erin and Lyn switched to Playvox Workforce Management, they were excited by how easy it was to implement the workforce management tool and start forecasting.
Within a week, they used the data that the new Workforce Management system collected to accurately pinpoint their pain points. Within 30 days, they coordinated staffing on a 24-hour basis for their entire staff worldwide.
Playvox has helped with their COVID-19 response, too. When they sent their employees to work from home at the start of the pandemic, having Playvox Workforce Management in place allowed them to make an immediate overnight transition without having any issues with their coverage or scheduling.
The Playvox team were with us throughout the whole [implementation] process. They met with us, they made sure our data was right, they were responsive. Their support is what made us successful." said Erin Filsinger,
She continued, "We were able to initiate a global shift alignment within 30 days to know exactly where we needed to put all of our people on what shifts 24/7 because we could see our trouble spots that we were blind to before.".
The Result
Faster insights, more flexible reporting, and daily variance cut by half.
Thanks to Playvox Workforce Management, forecasting and workforce scheduling on a global scale are easier than ever. Erin says that using Playvox Workforce Management to analyse the trends in their volume has improved their daily variance significantly: they've gone from over 10% variance to being consistently under 5% daily.
Most importantly, Erin and Lyn can see when spikes in customer contacts are happening on an hourly basis and adjust accordingly. Thanks to Playvox, they can deliver the best possible customer experience every day.
"Life without Playvox would be chaos. Everybody would have to scramble to figure out where they need to be and when. We would have no way of knowing whether or not we are meeting our customers' expectations," Lyn Miller-Bright
This blog post has been re-published by kind permission of Playvox – View the
Original Article
For more information about Playvox - visit the
Playvox Website