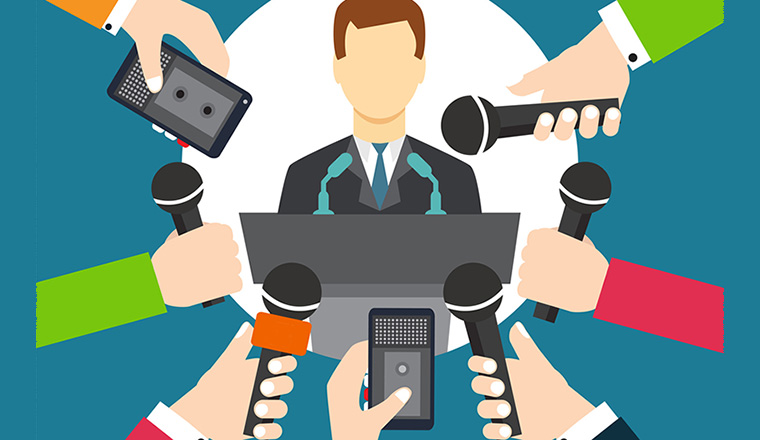 Remember that nice customer service agent who defused your anger, and solved your problem without a moment's hesitation? Well, Sandra's composure might not be as genuine as you first thought.
A collection of the world's largest companies are now turning to "bots" for their customer service. This, however, is not a reality for most organisations. Whether it's the emergence of social media as a viable customer service channel, the need for a remote workforce, or the issues posed by generations used to picking up a phone talking directly to someone, the evolution of the contact centre is a complex and multifaceted process.
In this article, we hear from three industry experts who are directly impacting their respective companies' customer contact strategies to learn more about this journey.
Digitalising The Contact Centre: The Key Challenges
Petra Mengelt, Director of Customer Experience at Euroloan PLC, provides insight into the changing landscape of customer contact and what the digital disruption means for customer experience strategies in 2016/17.
What challenges has the change in contact centres strategies from phone-based to other web, social and mobile-based channels raised?
Customer service representatives are facing some of the key challenges within digitalisation in 2016. As contact centre strategies evolve from phone-based to web, social and mobile-based channels, customers are reaching out using various platforms like email and social media and representatives are required to take all channels into consideration and keep in touch with every channel to provide customers with the service they require. As customer touchpoints increase, it is important to remember that customers expect to hear back from companies almost instantly. As communication touchpoints evolve for customers, it is important that companies adapt and meet the demands.
How can companies deal with these challenges?
One of the ways in which companies can deal with this is by providing customer representatives with the necessary training to understand the services that the company covers. Ideally, customer service representatives should be highly knowledgeable of company services as they are the heart and soul of the company. If customer service professionals are aware of the services which organisations offer then they are fully equipped to provide the solutions needed.
With disruptive competitors building business models around their customers, what does this mean for the future of contact centres?
Yes, the future is uncertain, but this just reinforces the idea that contact centres need to be on top of their game in this fast paced and constantly evolving industry. It's difficult to anticipate, but I expect there may even be a segregation between contact centres as some may be more tended towards the social media aspect of customer experience whilst others may deal with other aspects of customer contact. Once again, this just reinforces the idea that a strong educational background is necessary, as companies will need to ensure that they are keeping up with the rest of the industry.
How can companies begin this process of unifying the company around customer experience?
A factor to consider is simplicity. If customers feel secure and trust the organisation, then the process is simplified and less problematic. This experience comes from the knowledge that customer representatives have of the services offered and the trust between the customer representative and the customer during key conversations.
What are you most looking forward to at CCW Europe Conference 2017?
I am looking forward to a day of great speakers and mingling with people. If we get just one idea from the day then the conference has already paid for itself. Come with an open mind to ensure and share the ideas with your team!
The Power Of Social Media In The Contact Centre
Indie Rai, Site Director at Sitel, looks at the impact of social media on the customer contact centre, and how the new channel is providing instant feedback for organisations.
How has social media impacted customer contact centre capabilities in 2016?
For contact centres in 2016, one of the key challenges is making sure that we stay in tune and in touch with what the market and people are doing. As more user-friendly apps emerge and social media activity increases, contact centres need to embrace the change. A few years ago, when social media started to gain some momentum, the overall strategy for contact centres was to steer customers towards voice calling. For example, if a customer reports an issue on webchat, the immediate response will be 'we can call you back' rather than trying to resolve the issue in that instance.
In 2016, as we start to progress through the year, contact centres are looking to ensure that end-to-end capabilities are perfected. If a customer comes through on webchat, Facebook, Twitter, etc. then contact centres are looking to resolve issues using the same medium. The key is to ensure that communication with the customer doesn't move into different platforms such as going from mobile to PC. If the communication began in the palm of the customer's hands, then that's where it should end.
The need for this speedy resolution is very much about keeping customers in the know. This means utilising social media to ensure that customer expectations are met. As there is only so much time will allow us to do, the urgency is ensuring that the customer issues are quickly resolved.
What initiative can companies implement to ensure that social media is utilised appropriately to ensure customer experience success?
With regards to technology, it's key to ensure that social media is integrated into a user-friendly interface. This is for the ease of customer advisors as they should be able to navigate between Facebook, Twitter, webchats and all else involved. From a software-enabling point of view, one of the key challenges is ensuring that the right people are recruited. These are the customer advisors who are able to actively engage with the tools and customers as well as creating a great experience.
The DNA of the voice advisor is different from that of the customer service social media advisor, which means that employing the right person is highly important. There will always be a place for the voice advisor, but more and more now, it's becoming important for there to be a place for social media advisors too. Finding the right person for the right job is highly important for customer contact centres for companies to ensure that engagement is handled appropriately on all platforms.
If a customer is using social media to reach out then they clearly want something done quickly. The resolution has to be as quick as possible and it should remain effortless for customers, so once again, finding the right person is key for this.
What analytics can customer contact professionals derive from social media to improve customer experience?
With social media, we can analyse data to determine many aspects of customer behaviour. For example, we can measure how long it takes customers to follow through on a chat as well as how quickly they're responding. The analytics we measure on social media gives a very insightful representation of customers. However, it can also be a challenge, as the contact centre is consistently accessible to people at all times.
The analytics can also be used to determine trends in how customers interact with the brand. For example, it may be apparent that in the morning, customers may be contacting in frustration, which means messaging needs to be tailored to cater to customer needs.
In what ways do you think the rise of the mobile enterprise will impact the future of customer contact in the next five years?
A few years ago, video calling was all the rage at customer contact expos, with Facetime being hailed as the future, but as we know, but this is not what the present day reflects. For this reason, it's hard to say what we can expect from the industry in the next 5 years, as the change is unexpected. From a convenience perspective, social media really hits the mark for customers as it's quick, convenient and effortless. Intuitive web and mobile apps are the future, and as these become more refined, so does the customer experience.
What challenges will contact centres face and what initiatives can they apply to lead them down a successful path?
I think most contact centres have been quite reactive to modern technology. It's clear that contact centres implement innovative technology and become more involved as and when the need arises. But of course, the rate of evolution in technology causes difficulty for contact centres as it's all about ensuring that we're ahead of the curve rather than just keeping up.
As I mentioned before, if we were to look back a few years, the buzz was all around video calling and this never really materialised to the extent it was thought it would. So the key challenge for contact centres is to ensure that, once something becomes a trend, to adapt to it quickly enough to initiate a reaction.
The challenge here is around technology and making sure that contact centres have the adaptable teams and resources which can easily change according to trends. The difficulty is finding the right people who will have the fluidity and be able to shift seamlessly back and forth.
Airberlin's Customer Contact Journey
Carsten Biel, Vice President, Customer Interaction at airberlin, gives us an in-depth look at the customer contact space, and how airberlin is adapting to ever-changing technological developments.
Are you moving to a bot system?
We have a classical contact centre set-up working with both in-house and outsourcing teams. And no, we will not be moving to a bot system but we will use technology to enhance and develop our existing channels more and more over time. We aim to enrich our customer service experience and satisfaction and find the right balance between automation, channel mix and optimisation of in-house and outsourced contact centres.
One precise project we are working on is a semantic FAQ engine with an underlying logic of pointing the customer to the right channel if the answer cannot be found through self-service in the first place. Through this, you use a good combination of innovative technology and your contact centre. Further on our roadmap we will explore more options to utilise fully automated responses and dialogues. Key will be a smart differentiation and identification of the type of contact and which kind of channel or technology suits best and is desired by the customer.
Will bots eventually be able to assist top-level customers?
To some extent, yes. Quite interesting, though, in our top-tier customer group we do see the tendency for using classic channels and, of course, especially in that group of customers, you need to offer such channels and cannot limit anything. In this group the key priority is solving the issue quickly rather than opening an excessive number of channels.
The unskilled workforce has been cited as a major challenge for contact centres. Have you seen this, and if so, how are airberlin overcoming this issue?
First of all, I completely agree. The unskilled workforce is a major challenge, especially since the European talent market is as dense as it has ever been.
A few years ago there was one training, and every agent was supposed to know everything. That can work if you perhaps are solely operating in-house or if you have a very stable outsourcing provider with no competition in the market. But for airberlin that hasn't worked and furthermore such strategy is outdated anyway.
What we have done to overcome this is to segment our processes and then adapt our training. So, we have a certain set of beginner training sessions where people can just do a very simple set of tasks, and then they get integrated in the workforce where they can learn.
What issues are you still looking at as a priority?
We need to ask how the customer contact centre can contribute to our core business model – filling our aircraft. We are looking into strategies for how we can focus on value-generating contacts without jeopardising service aspects to our customers. In a highly competitive environment, we depend on loyal and satisfied customers. We will achieve this by using new technologies along the entire customer journey, carefully embedded into different contact channels.
What are your views on the internet of things, and how is it going to affect airberlin and the wider industry?
It will definitely become a key aspect of customer service in the future, and to some extent, it already is. Technology is a major part of our life already and any service offering will become seamlessly integrated. Think of a classic flight from airport to airport: you book online, you have your boarding pass on your smartphone, your wearable tells you your flight gate and direction, once landed you get hotels around you and you book your cab to get there…not so much a vision any more. These or similar customer-journey examples apply to many industries already.
Would you ever look at implementing a remote workforce?
It's a very solid business model. I did that a few years ago with a pilot in North America. There was a certain set of French calls which we could not really staff from our location at the time, so we started a pilot with 30 agents living in that region.
We sent them the equipment, and they were able to service anything from their homes, and it has a lot of advantages. I believe there's a huge potential, and a lot of companies are doing it already or at least piloting it.
If you're talking about management, I don't necessarily believe the whole the world is virtual. In my opinion, if you do not have very strict rules on how people have to act in a virtual workspace, it won't work. In addition, especially in the contact centre space, regular face-to-face contact with your teams and staff is key for success.
Where will the customer contact centre be in two years?
That's a tough one. I cannot imagine that it's completely run by bots or algorithms but those will become an essential part of customer service. One key aspect will be customer self-service – enable them to use or buy or customise your products and services any time and anywhere they want. And of course, technology in general and bots in particular will accompany that journey.
In the contact centre itself, there will still be phones, there will still be mail. The world is not entirely digital native yet. But we will definitely see an increase in new technologies and not just the ones we being introduced these days. I wonder when I will have my first contact with an artificial agent and not be able to tell the difference.
Found This Interesting?
Click here for more information www.ccweurope.com
The event most recommended by customer service professionals makes its long-awaited début in Europe. After a decade of being the USA's leading customer service event, CCW has now come to London and Europe for the first time in 2017.
For the first time, the European community will be able to experience Customer Contact Week, THE destination for customer care, service and experience professionals to learn, get inspired and make long-lasting relationships. This means you will leave invigorated and prepared to make immediate improvements to your contact centre, and be armed with new contacts you can call on.
---