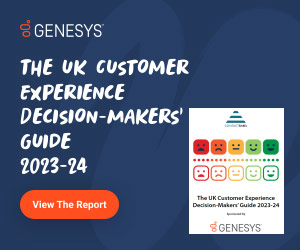 Outbound contact management is possibly the most regulated area of any call centre. We have provided a quick overview of the primary regulators.
Ofcom regulations outbound calling
Outbound call centre campaigns that use predictive dialling techniques create a risk of generating 'nuisance' calls – that is, there is a possibility that the dialler system will make a call to a customer but no call centre person is immediately available to talk to the customer.
In 2006 Ofcom announced "the implementation of new measures designed to strengthen consumer protection from silent telephone calls". These guidelines were updated in September 2008.
"The new rules provide a consistent and enforceable framework for the responsible use of automated calling systems. Ofcom's policy aims significantly to reduce the total number of calls abandoned by call centres and to ensure that consumers can clearly identify the source of any abandoned call that they receive."
The full statement of policy is available at the Ofcom web site – Statement of policy on the persistent misuse of an electronic communications network or service – but, in summary, the policy gives the following specific guidance to automated dialler users.
the 'abandoned call' rate shall be no more than three percent of 'live calls', calculated per campaign (i.e. across call centres) or per call centre (i.e. across campaigns) over any 24-hour period, and shall include a reasoned estimate of Answer Machine Detection (AMD) false positives;
in the event of an 'abandoned call', a very brief recorded information message should be played no later than two seconds after the telephone has been picked up, which contains at least the following information: the identity of the company on whose behalf the call was made (which will not necessarily be the same company that is making the call); details of a no-charge (0800) or Special Services basic rate (0845) number which the called person can contact so they have the possibility of declining to receive further marketing calls from that company. This message should include no marketing content and should not be used as an opportunity to market to the called person;
calls which are not answered must ring for a minimum of 15 seconds before being terminated;
when an 'abandoned call' has been made to a particular number, any repeat calls to that number in the following 72 hours may only be made with the guaranteed presence of a live operator;
for each outbound call a CLI number is presented to which a return call may be made which is either a geographic number or a non-geographic number adopted as a Presentation Number which satisfies the Ofcom Guide to the use of Presentation Numbers;
any call made by the called person to the contact number provided shall not be used as an opportunity to market to that person, without that person's consent;
Additionally Ofcom expects that where organisations are subject to this statement records are kept for a minimum period of six months that demonstrate compliance with the above rules and procedures.
Dialler users should clearly understand that their business could be held responsible for their own call centres and any outsourced call centres calling on their behalf, irrespective of the call centre location.
Telephone Preference Service (TPS)
When calling consumers, you must check that the telephones you are planning to call are not excluded via the Telephone Preference Service .
The Telephone Preference Service (TPS) is the central opt-out register on which consumers can record a preference not to receive unsolicited sales and marketing telephone calls on home or mobile telephone numbers. It is a legal requirement that all organisations (including charities, voluntary organisations and political parties) do not make calls to numbers registered on the TPS unless they have the consumer's consent to do so.
Similarly, for business-to-business campaigns telephone numbers need to be checked against the Corporate Telephone Preference Service
Some automated/predictive diallers provide facilities to dynamically cross-check your data with Telephone Preference Service information.
The Information Commissioner's Office
The Information Commissioner's Office has a range of responsibilities including protection of personal information. This area encompasses the obligations of the Data Protection Act and, in the specific context of outbound call centre campaigns, provides guidance on opt-in opt-out procedures for consumers.
In late 2006 the Information Commissioner issued "updated guidance on the sending of direct marketing messages by electronic means." The guidelines cover telephone calls as well as faxes, emails and text messages.
The Information Commissioner's guidelines are wide ranging but from a call centre perspective cover the opt-in and opt-out procedures you need to consider in all areas of customer contact, such as maintenance of Do-Not-Call lists – not to be confused with the Telephone Preference Service (TPS).
Modern diallers provide Do-Not-Call functionality to support automated enterprise-wide Do-Not-Call number suppression.
Other regulations and guidelines
Specific industries and outbound campaign types are further regulated by industry bodies and general consumer protection laws.
For example, Financial Service Authority (FSA) guidelines and the related Acts are likely to apply to a campaign marketing financial products; debt collection campaigns are subject to Office of Fair Trading (OFT) guidelines as well as a number of Acts protecting consumers from harassment.
It should also be noted that if diallers are used in debt collection environments then you need to be aware of the general laws applicable to debt collection in each country.
Dialler regulations in the USA
With phone interactions comes the risk of nuisance lawsuits, angered customers, and potentially hefty regulatory fines.
Managing such risks therefore requires:
1) recognising what risks you face, and
2) understanding how your business or organisation can mitigate those risks by combining best practices with the right technology.
Regulatory risks naturally vary by industry, and by vertical industry such as Financial Services or Healthcare. But they also vary greatly by country and region.
Here are just a few examples of how state and Federal regulations affect the teleservices industry in the United States:
Telemarketing
Federal Trade Commission Telemarketing Sales Rule (FTC TSR)
Specifies abandon rate, caller ID requirements, Do Not Call lists and
other TSR guidelines.
Fines $11,000 per call.
Collections
Fair Debt Collections Practices Act(FDCPA)
Language, threats, illegal contact, harassment, bypassing retained
attorneys, and more.
Examples: One of the largest collections agencies in the US was fined $10,000 per call for FDCPA violations. Another collections firm paid $100,000 civil penalty to resolve violations of FDCPA.
Financial services
Several Federal laws e.g. Uniform Commercial Code (UCC) at state levels.
Multiple sources of payment orders include telephone – need accurate
records and often recordings Insurance State-specific regulations that vary widely. Must record all calls and save recordings for 7 years.
In 2000, nearly 300 companies had their licences suspended or revoked.
Healthcare
HIPAA ensures patients' privacy regarding healthcare
Civil penalties – $100 per violation up to $25,000/year.
Criminal penalties – depending on nature of violation, up to $250,000 and 10
years' imprisonment.
References
Revised statement of policy on the persistent misuse of an electronic communications network or service
Information Commissioners' Office.
Further Reading
Call centre planning tools
Contributors
Ken Reid at Rostrvm Solutions
Melissa Cowdry of Interactive Intelligence