Ofcom regulations
Do you make outbound calls from your call centre? If so, you might fall under the cosh of the latest Ofcom Regulations.
Outbound automated diallers were first introduced into the UK in the early 1990s. As a result of initial 'over-enthusiasm' by contact centres, the Telephone Preference Service was set up in 1999 and today has over 15 million phone numbers registered. The DMA Code of Practice was published in 2001, closely followed by the Communications Act which was set up in 2003 to regulate outbound dialling operations.
The regulations are key to regulating silent or abandoned calls, which can be annoying and irritating and for some people can cause worry and anxiety. Silent calls occur when automated outbound diallers dial telephone numbers automatically and connect the customer to an agent as soon as the phone is answered. Problems sometimes occur when these systems generate more calls than can be answered by call centre staff.
All contact centre solutions providers should be vigilant to ensure their clients remain compliant and operate within the silent call regulations. We have spoken to many people who are either not aware of the regulations or do not understand the implications of non-compliance.
Ofcom Revised Statements
On 1st October, 2010 Ofcom announced the latest rules and guidance surrounding the use of automated calling systems – predictive diallers. The new rules come into force in February 2011 and are primarily focussed upon the use of automated Answer Machine Detection.
What are the changed rules?
The core content of the statement surrounds new rules on the use of automated answer machine detect in a predictive dialling environment. There are also a number of clarifications of points contained in earlier statements. To summarise 66 pages in a few lines
If your dialler thinks it has connected to an Answer Machine then do one of
Don't call again on the same day
If you do call again on the same day then this must be a progressive or preview call (guaranteed to have an agent available) without AMD turned on.
September 2008
Following the Ofcom Revised Statement in September 2008, we have summarised the key points as follows:
Whilst Ofcom has not specifically banned Answer Machine Detect (AMD), they are aware that even the most accurate AMD will, unavoidably, generate some false positives and therefore abandoned calls.
The consultation suggested that companies using AMD need to factor AMD "false positives" into their abandoned call rate by subtracting AMD calls from the number of calls categorised as being passed to a live operator. AMD 'calls' are calls answered by an answer machine and correctly identified as such; these should not be included in the abandoned call rate calculation.
With regard to AMD, Ofcom has not stated a specific false positive rate. However, in the course of an investigation, the onus will be placed on the user to demonstrate the basis and evidence on which an estimate has been made and would likely require practical testing.
Any abandoned calls must carry a brief recorded information message which identifies the source of the call and offers the person called an opportunity to decline further calls from that source. The message must be played 'within 2 seconds of the telephone being picked up', rather than the earlier 'within 2 seconds of the call being answered'.
Calling Line Identification (CLI) must be presented on all outbound calls from call centres using automated calling systems. CLI allows people to dial 1471 and access the telephone number of the person or organisation calling them.
Telephone numbers dialled and then abandoned should not be called again by that organisation's automated calling system for at least 72 hours, unless a dedicated operator is available to take the call.
Abandoned call rates must not exceed 3% of live calls for any 24-hour period for each campaign. Unanswered calls must ring for a minimum of 15 seconds.
Records must be kept to demonstrate compliance with these requirements.
Inclusion of 'Call Steering' as persistent misuse
The initial penalty for silent calls enforced by Ofcom was £5,000; this was increased to £50,000 in March 2006. Recent press coverage has shown that the new Chairperson of Ofcom, Colette Bowe would like to raise this fine even further.
To date, Ofcom has prosecuted ten companies between £10,000 and £50,000. The fines are mainly because of the following misuse:
Abandoned call rate higher than 3% within a number of 24-hour periods
Campaigns did not allow calls to ring for a minimum of 15 seconds
No information message played when calls connected to customers were abandoned
No presentation of Calling Line Identification
In February 2011 Ofcom increased the maximum fines to £2,000,000.
Answer Machine Detection
So, if you are a contact centre, what are your options? If you have already turned off Answer Machine Detection (AMD) you are likely to be compliant.
Contact centres still using AMD will need to make sure that their systems are set to comply with the guidelines outlined above. This is likely to reduce agent productivity, so it is likely that they will have to recruit more contact centre staff to ensure that the same number of calls/connects are being made.
Ofcom encourages turning Answer Machine Detect off
Ofcom doesn't say "turn it off!" but there are sufficient subtexts in the statement to reach this conclusion. The October 2010 statement discourages AMD useage by providing specific guidance regarding how often each dialler user should test their AMD technology [every time you add or change a campaign, every time you change your settings]. This could be a sizeable overhead in dynamic contact centres!
The statement also encourages turning AMD off by giving positive support to a specific abandoned rate calculation for non-AMD users. The statement doesn't use these words but the calculation basically supports 'Turn Answer Machine Detect off and you can be a bit more relaxed on the 3% rule'
What do I need to be doing?
Know the regulations – be able to demonstrate this
Make people in your company aware of the risk
Decide and document your own policy
Understand your technology and how to use it (Consult the supplier of your Dialler platform about compliance)
Assign responsibility for compliance
Register for OFCOM Updates
Respond to all Consultations
Further reading
Contributors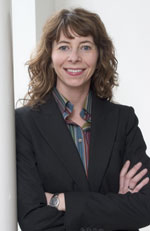 Ken Reid of Rostrvm Solutions
Sian Ciabattoni of Noble Systems