Webinar on customer service on social media.  
Trying to figure out how to improve the service that you deliver on social media?
Social media is starting to make a big impact on how customers like to interact with us, and a growing number of contact centres are now starting to own customer service on social media, and are starting to drive up customer satisfaction.
We have put together a practical webinar that shares some of the 'trade secrets' in working with social media.

Agenda
Social Customer Service – Martin Hill-Wilson, Brainfood Consulting (a leading expert on social customer service)
Social Media Technology – Mike Murphy, Interactive Intelligence
Top Tips for Customer Service on Social Media – Jonty Pearce, Call Centre Helper
Tips from the audience – All the tips from the audience have now been turned into an article 33 social customer service tips that you won't want to miss
Winning tip; "Once you have resolved a customer issue (especially in private) – ASK for the positive feedback. Many customers are willing to give it!"
Interactive Questions & Answers
Topics to be discussed
The latest research on social customer service
Getting social customer service out of the Marketing department
When to intervene on social media, The best ways to deal with a complaint
Triage complaints
Damage limitation – Klout score, number of followers etc.
Dealing with a complaint in 140 characters
Which agents to use
How to allocate social media
Quality scoring on social media
The impact of mobile
The best tools to use for social media
Top tips from our audience
Interactive questions and answers – your chance to ask questions
This webinar is brought to you by Call Centre Helper and is sponsored by Interactive Intelligence.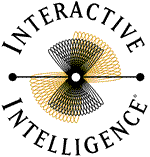 Original Webinar date: June 2012