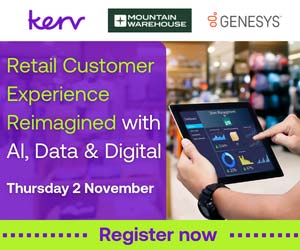 We investigate what you need to know when reinventing the customer journey to create the most memorable experience for your customers.  
Why It's Important to Remove Friction and Add Rewards
There are two factors that are really important in customers choosing your product/service: the first is to reduce friction and the second is to add rewards.
Reducing Friction
This is quite simply the amount of effort a customer has to put in to do business with you.
Many organisations have taken to measuring effort at each touchpoint – every point at which the customer interacts with the brand – to see which specific parts of the journey need the greatest improvements, to make the customer journey as smooth as possible.
While this can be a useful practice, according to Richard Hammond, the co-founder of Uncrowd, some of us have stopped there in our service design and customer journey mapping, which could be an issue.
Adding Rewards
If you only look at friction, you only get half of the story, because, as Richard explains: "The other massive factor in a customer's decision-making is what we call 'reward'."
By saying this, I don't mean reward schemes. Instead, I mean everything that a customer gets from interacting with a vendor in a particular way.

Richard Hammond
"By saying this, I don't mean reward schemes. Instead, I mean everything that a customer gets from interacting with a vendor in a particular way, something that is embedded in the journey and makes my life more fulfilled as a customer – not easier, as that is a frictional element."
If every organisation is looking to reduce friction, it is not enough to make the journey as simple as possible, brands also need to build rewards into their journeys that help build an emotional connection with their customers and improve loyalty.
Question Everything
To refocus our customer journey on removing friction and adding reward, the first thing that we have to do is question everything.
Richard Hammond says: "We have to not accept that our processes are paramount and there's a reason why we do things this way."
"It's not something that our customers are just 'going to put up' with. Customers will choose away from you, in just one click they'll find a safe alternative."
So, the key is to get customer-championing people to look at the customer journey in a way that unearths those opportunities to change.
Friction and Reward Variables
There are a number of variables that are synonymous with causing customers effort – i.e. friction variables, while there are also many variables that are key for increasing value to the customer experience – i.e. reward variables.
According to Richard Hammond, if you can start to understand the impact of each of these variables on your customer journeys, then you can start to do something about them.
Below is a list of friction and reward variables that you will likely find in your current customer experiences.
| Friction Variables | Reward Variables |
| --- | --- |
| Price expectation | Price actual |
| Physical access | Brands |
| Website / App UI | Curation / Personalisation |
| Search | Staff standards |
| Way-finding | Contact centre quality |
| Navigation of call | Product knowledge |
| Layout | Guided experience |
| Queuing | Retail theatre / Animated product |
| Payment | Quality of design |
| Trust | Loyalty program |
| Travel | After-sales |
| Brand communications | Social responsibility |
| Delivery | Destination |
| Choice / Range | Transparency |
| Access to information | Localism |
| Availability of core brands | Delivery against trust |
While most of these apply to other departments within the organisation, there are a few that have great significance to the contact centre – especially things like navigation of call, contact centre quality and after-sales.
If we assess the impact of each of these variables at their relevant touchpoints, we can assess what we need to do to create an improved experience.
The Peak End Memory Effect
While it is easy to say that you need to assess the friction variables at each touchpoint, it is another thing to do that. In fact, some organisations don't spend much of their efforts on reducing friction, but instead focus on creating rewards that outweigh the friction.
The notion of doing this forms the basis of the "Peak End Memory Effect". This "effect" tells us how we remember experiences, whether we remember them as positive or negative.
Explaining this in more detail, Richard says: "These peaks are emotional peaks that happen at some point through the customer experience. You can have a number of negative peaks in there as long as you have a positive one that outstrips those negative moments and leaves the customer with a positive memory."
You can have a number of negative peaks in there as long as you have a positive one that outstrips those negative moments and leaves the customer with a positive memory.

Richard Hammond
"Take Disneyworld, for example. People will tell you that the queues were nightmarish, that they missed out on rides and that the food was rubbish. But if you were to ask people 'how was your day?' Most would respond with 'magical'."
"From a customer experience design perspective, that's maddening. How can you deliver such a horrific journey and customers still rate the experience as magical? It's because what matters to customers is that every kid gets their ten minutes with Goofy, that a Disney Princess comes and says something life-affirming to their child and the day ends with a beautiful spectacular show."
Putting emphasis into the rewards part of the experience can make such a critical difference and, in some cases, can be more valuable than ironing out minor friction points.
Frictions and Rewards at Each Touchpoint
Consider each customer journey. What is the customer trying to do? And which channels are they using? Then, create a list of touchpoints, from start to finish, for that customer journey.
Once you have identified each of the touchpoints, you will likely find that you have an unmanageable number of touchpoints – perhaps between 50 and 70. So, cut your list down to find those that are critical to the customer's perception of your business, which will likely leave you with a number between 10 and 20.
With this list of critical touchpoints, Richard Hammond recommends that you "consider each touchpoint individually and consider the specific frictions and rewards that relate to it." 
Richard likes to do so in a chart like the one below, which can be customised to your customer journey. Make sure you list your 10–20 key touchpoints in the left-hand column, in chronological order, and note each friction and reward that is associated with each touchpoint.
| Touchpoints | Frictions | Rewards |
| --- | --- | --- |
| STEP 1: Browsing | Our site-speed seems slower than some of our competitors | We present deals to customers based on their search history to personalise the experience |
| STEP 2-19 | … | … |
| STEP 20: After-Purchase Survey | We risk survey fatigue by surveying our customers so often | We offer an incentive to customers for giving their feedback |
This exercise is a great way of understanding where your greatest frictions and rewards lie within the customer experience.
Richard uses the example touchpoint of "call wait" to discuss the benefits of mapping the experience like this further.
He explains: "You might say that our processes mean that customers will always have calls waiting. But are there ways during the 'call wait' in that we can boost the value of that call, so the customer feels that the wait was worthwhile?"
"On the flipside, are there other ways in which we can apply friction reduction to understand how we can reduce some of those call wait times."
"So, it's not always about saying, 'call waiting is a problem, get rid of all call waiting', it's about understanding how we can build value that mitigates that particular touchpoint, if it's a challenging one?"
If you lay out your journey in a chart like that above, you can gain an understanding of your friction and reward peaks, in the hope that the latter outweigh the former.
Rank Your Top Five Frictions and Rewards
In the interests of weighing frictions against rewards, at the end of the above activity, you can rank your top five most significant frictions against your top five most significant rewards.
Straight away, you will have ten opportunities to transform the customer experience. This will help guide you when creating a set of actions that you will next explore.

Richard Hammond
Richard recommends doing this, stating: "Straight away, you will have ten opportunities to transform the customer experience. This will help guide you when creating a set of actions that you will next explore."
These actions will be drawn from conclusions that you will make at the end of the exercise, as well as your top five lists.
When writing these conclusions, Richard suggests that you: "Summarise the customer mission and the insight versus competing alternatives. What alarm bells are ringing? Are there opportunities you've seen? Should this insight change your customer messaging?"
This last question highlights the value of including marketing in your customer journey mapping activities. It is important that your material gives customers expectations that are relevant to the actual customer journey.
In Summary
Don't stop at creating an effortless customer journey, ensure you build in rewards that will boost loyalty.
To do this, you need to create a journey framework which includes all of your critical touchpoints and assess all of your current frictions and rewards at each of them.
Question why you do everything, and look to see where friction can be reduced and rewards can be added.
Then, collate your top five frictions and rewards and ensure that the rewards massively outweigh the frictions (the Peak End Memory Effect).
For more articles on the topic of redesigning your customer experience, consider reading the following: