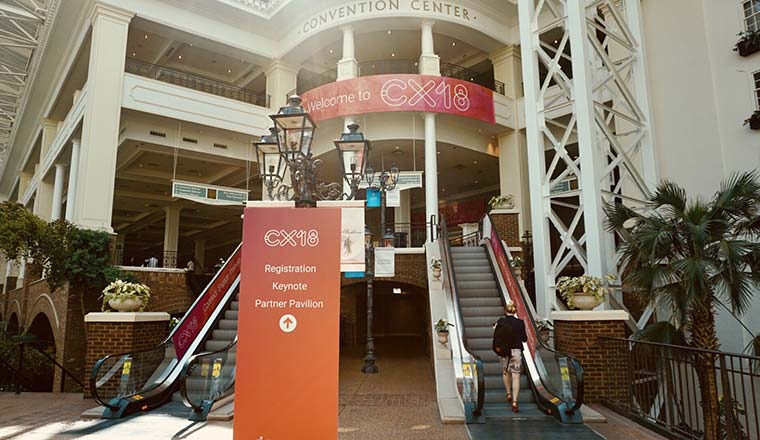 Genesys has announced the winners of its 13th annual Genesys Customer Innovation Awards on the opening day of CX18.
The Genesys Customer Innovation Awards recognise industry leaders in achieving exceptional customer experience and remarkable customer service innovation and transformation.
This year, Genesys is celebrating eight industry leaders in six award categories at the customer engagement event.
Genesys customers' partners and employees submitted nearly 100 nominations featuring customer experience trailblazers from around the world. Finalists were evaluated by an executive panel of judges, including industry analysts and past Customer Innovation Award winners.
"Once again, we are thrilled and impressed with the level of ingenuity, excellence and stellar business outcomes demonstrated by our Customer Innovation Award Winners," said Tom Eggemeier, president of Genesys.
"We celebrate these industry leaders that rely on Genesys technology to help them connect every moment with their customers and produce the kinds of results organisations need to thrive today."
The winners of the 2018 Genesys Customer Innovation Awards are:
1. The CX Globetrotter — Emirates Airline
Best global roll-out of the Genesys Customer Experience Platform
2. The CX Innovator — Bradesco Next
Best omnichannel customer success story
3. The CX Pioneer — AFFINBANK, QuinStreet and VIPKID
Best new customer — breaking silos with a fast deployment
4. The CX Mover — Westpac New Zealand
Best cloud customer migration and/or deployment
5. The CX Visionary — Heineken Mexico
Best success story of switching to Genesys from another platform
6. The CX Game Changer: Harambee Youth Employment Accelerator
Best Story of Making a Difference with CX Technology
Winners were also evaluated for their participation in the Genesys Customer Advocacy Program (GCAP), an online forum for customers to promote successful transformation initiatives, gain insights into industry news and trends, and network with thought leaders and peers on best practices.
CX18 is the annual Genesys conference that gathers together the strongest ecosystem of solutions, customers, partners and technology pushing the boundaries and future of customer experience.
Follow the event at CX18 on social media using the hashtag #CX18.
To find out more about Genesys, visit: www.genesys.com
---