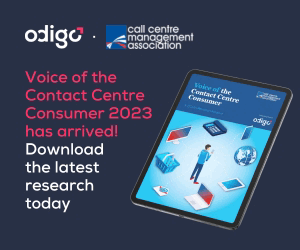 As the UK heads into winter, the spotlight on energy vendors is going to intensify. Cash-strapped consumers need greater support from suppliers than ever, but wholesale prices are soaring, and many providers are going bust. So how can providers achieve the dual challenge of enhancing customer experiences while optimising costs?
Earlier this year, we wrote about the new customer service challenges faced by energy companies in the wake of COVID-19.
Since then, the situation for energy providers in the UK has become even more acute with soaring supply chain costs and wholesale gas prices climbing by 250% since the start of 2021 with a 70% spike in August alone…
To complicate the situation further, in September a lack of available tanker drivers led to a nationwide fuel crisis which saw consumer panic and soldiers being mobilised to deliver fuel supplies.
While the situation at the petrol pumps is now largely back to normal, there remains a residual unease about the UK's energy outlook over the winter months ahead. Energy companies continue to go bust as the rising cost of gas rips through the UK's energy market, leaving tens of thousands of consumers in need of a new supplier going into the country's notoriously dark and cold winter period.
To compound the issue, rising energy costs are being passed onto vulnerable consumers already squeezed by the dual economic impacts of Brexit and the pandemic. With many customers concerned about spiralling energy costs on one side, the supply chain crises squeeze energy providers on the other.
The winter in the UK this year is set to be a tough one. With an expectation that most small energy companies could be left to collapse this winter, there will inevitably be a huge flux of new and departing customers as well as a  massive spike in seasonal demand for customer care.
Handling Seasonal Call Spikes With CCaaS Solutions
Approximately 27% of companies looking to upgrade to a more scalable cloud-based solution are doing so in pursuit of the ability to better handle seasonal call spikes. This means that energy vendors must look to solutions that enable them to optimise their customer service this winter and manage their costs and resources more efficiently.
Much of this customer expectation management falls within the remit of the contact centre. It is here that energy providers must focus efforts during seasonal spikes to help maintain customer satisfaction, even when things aren't perfect.
Evidently, the focus for UK energy providers will be to ensure no, or minimal, outages this winter. However, at the same time, they will need to juggle the fuel price crunch that will inevitably lead to disgruntled customers, some of whom will be genuinely distressed by potential fuel poverty. This looks set to manifest as a challenging reality for front line agents.
Technology can be leveraged to manage as many variables as possible. Agents will need support to handle increased contact volume from AI-powered digital deflection and intelligently automated self-service.
Meanwhile, supervisors need the flexibility and responsiveness of workforce optimisation to balance complex flu-season and work-from-home staffing equations. Contact Centre as a Service (CCaaS) solutions can bring all these capabilities under the umbrella of a single, unified interface.
Energy companies can leverage these solutions to mitigate what will hopefully be the short-term hardships of winter. Longer-term they can be used to formulate data-driven strategies which can be delivered by AI-infused omnichannel tools for future-proof customer experiences.
CCaaS can Help Energy Companies Through the Winter Crunch
Modern CCaaS solutions combine a multitude of capabilities that could be beneficial to energy vendors in the UK this winter.
Sophisticated and adaptable routing engines which manage customer interactions by assigning agents based on their skills and real-time organisational needs, increase efficiency and the chances of first call resolution. Powerful analytics tools convert raw data from every interaction into actionable insights to tailor an agent's approach to each customer.
Interactive Voice Response (IVR) provides the traditional range of digital or voice options for customers, providing secure automated payment options and the convenience of avoiding call queues.
Conducting customer outreach with proactive outbound calls will be invaluable in engaging and connecting with consumers during the difficult months ahead bypassing potentially time-consuming problems before they occur.
CCaaS can help leaders in the energy sector navigate reputational issues and mitigate the frustration of consumers who often see energy companies as the villain in any scenario.
The implication of this is that energy providers can benefit from offering a comprehensive mix of channels that help customers navigate their own financial challenges this winter.
The evidence for CCaaS is in the numbers. Fortune Business Insight recently released its latest CCaaS market report: the global CCaaS market size is expected to experience a CAGR of 16.1% during the forecast period to 2027, while a look at the narrower European market exhibits similarly impressive growth opportunities.
The primary advantage CCaaS solutions can offer UK energy vendors this winter is the ability to integrate with existing systems and spin up with a minimal set-up time, allowing vendors to reap the benefits immediately.
While there is no doubt that energy providers face a challenging few months ahead, many might not make it to the other side of winter, CCaaS solutions offer a helping hand.
Comprehensive customer service technology has the potential to offset some of the negative factors that lie outside an organisation's control with positive customer experiences at the same time laying the groundwork for future success.
This blog post has been re-published by kind permission of Odigo – View the
Original Article
For more information about Odigo - visit the
Odigo Website