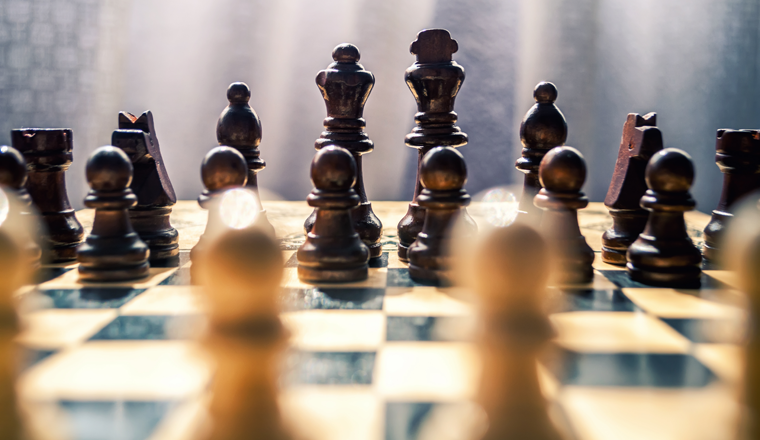 Referencing the CX17 event in Brussels, Sandra Judd discusses how to transform your customer engagement strategy, with the help of AI.
It's just over a month since CX17, one of the biggest events in my calendar, which is an event comprised of three jam-packed days of networking, presentations, workshops and break-out sessions in Brussels.
The turnout was fantastic and I learned so much during the event, so now, still feeling inspired a month on, I wanted to recap the key insights for participants.
One of the stand-out appearances for me was a thought-provoking keynote from Gerd Leonhard, esteemed futurist, on "Technology and Humanity – the next 7 years".
In addition to announcing G-NINE, the next evolution of the Genesys Customer Experience Platform, which extends the customer experience beyond traditional communication channels and into the Internet of Things, the team of Genesys had a packed calendar at the event.
They hosted a number of workshops, including a stimulating session with regional heads from telcos like Vodafone, in which they openly discussed their plans to grow partnerships within the telecoms community.
There were a number of trending topics that kept coming up during the event: "machine learning", "directed dialog", "automation", "micro-apps", and "chatbots" or "virtual assistants".
But the term that really caught the ears, and the imaginations, of the audience was "blended AI". Or, as Genesys like to call her, Kate.
Kate is a personified AI ecosystem available with G-NINE, combining bots, machine learning, micro-applications and natural language processing to deliver personalised, proactive and predictive experiences.
She also boasts Big Data capabilities, powered by cognitive platforms like IBM Watson.
What's more, she has the ability to tell when customers need a real, live agent to solve their problems, bridging the gap between automation and the human touch.
Kate creates a faithful record of conversations and, as one senior member of a leading telco was heard to exclaim, "the customer instantly assumes now that you know what they spoke about several months ago".
This will inevitably place greater demands on agents in terms of true omnichannel capability, customer knowledge and ways of engaging, so contact centre leaders will need to equip their people with the right tools to ensure a seamless transition from bot to human.
In summing up, our CEO Paul Segre observed that Genesys doesn't intend to be all things to all people – we will continue to focus on world-class customer engagement as a pure play.
As an established and financially robust business, we're committed to innovation and will extend our leadership position by heavily investing in R&D.
He also noted that as disruptive technologies infiltrate the contact centre, we will be paying close attention to employee engagement, finding new ways to support workers as they take on more complex tasks.
The event got me thinking about how we can redefine customer engagement for the digital age.
Investing in omnichannel customer engagement is absolutely crucial, but the timing of that investment is also important, according to a recent IDC study.
Customers now expect a seamless and personalised response every time they contact a company, so it's important to add value to every single interaction, whether that's on the phone, via social media or by webchat.
The contact centre can do this by designing and managing better customer experiences and by adding context so that customers don't have to repeat information. This enables customers to start, pause and resume their journeys without having to start over.
It's also important to maintain context across different channels.
Big savings can be made for every interaction that's handled by self-service rather than an expert, but it's important to make self-service aspects as easy to use as possible.
When customers do need to make contact, they should be automatically matched with a relevant expert and the calls used to build loyalty.
Proactively contacting customers on their chosen channels is also important, including sending timely, personalised alerts and automated outreach.
Building the best customer engagement experience possible creates happy customers, which can in turn increase our revenue and efficiency.
The Genesys customer experience platform includes PureCloud, which makes managing customer engagement easy.
This cloud-based platform is ideal for businesses that don't have the IT resources to maintain complex customer service technology, enabling them to connect with customers as well as manage tasks and identify trends, all in one place.
One thing is for certain, it's so important in this industry to keep seeking inspiration throughout the year to keep perspective fresh and new ideas flowing to your team and to the business, and also to reassure yourself that you are on the right track.
This blog post has been re-published by kind permission of Genesys – View the original post
---