Here are 4 games which can help to promote team bonding in your contact centre.
1. The "Childhood Photo" Game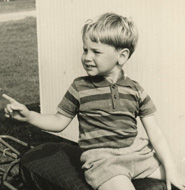 Here is a good game for helping your agents get to know each other, as well as boosting morale in your contact centre.
Ask each of your agents to bring in a picture of themselves as a child. Once you have gathered all of the photos, post them on a board with a number beside them (no name!).
Then have a competition to see who can correctly guess the childhood faces of their colleagues!
With thanks to Mike
2. The "Loyalty Card" Game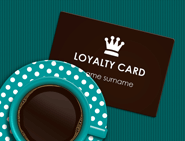 This is a great game for incentivizing agents to go the extra mile.
At the start of the working month, give each agent an A4 card filled with blank squares. Every time an agent is nominated by a colleague for helping them or doing additional work, they fill in a square.
At the end of the month, the person with the most squares filled in gets a prize.
With thanks to Joshua
3. The "Contact Centre Bake-Off" Game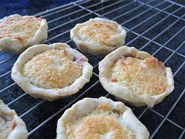 Hosting a contact centre bake-off is a great way to get your agents smiling before they even sit down at their desks.
Simply ask each agent to bake something sweet and bring it in on "bake-off" day. Then get your agents to score one another's efforts – in secret!
The competition is especially effective on a Friday as the excitement of pretending to be Mary Berry or Paul Hollywood, combined with eating all of the yummy cakes, helps to keep spirits up during the last shift of the week.
With thanks to Bryonie
4. The "Sports Day" Game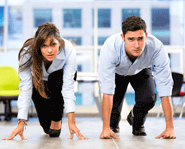 Another fun way to encourage team bonding as well as boost morale in your contact centre is to host a "sports day".
During their breaks, agents can participate in egg and spoon races, sack races and obstacle courses – with a prize being offered to the overall "sporting champion".
For added effect, try adding a colourful scoreboard to the break-out room to allow teams and individuals to see who's in the lead – even if they aren't on the same shift rotation.
This game can also help to keep your agents busy (and happy!) when call volumes drop, by taking them off of the phones in rotation.
[Reader's Bonus Tip (with thanks to Maria): Substitute potatoes for eggs when running an in-office "egg and spoon" race. Less mess, just as much fun!]
[Editor's Comment: If you wanted, you could include an office rowing race. ]
With thanks to Alison
Click here for our Best Motivational Games
What team-building games do you play in your contact centre?