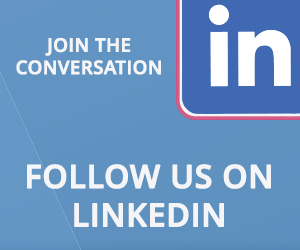 In the first instalment of Call Centre Helper's "What I've Learned" series, Robert Sykes outlines five valuable lessons gained from 20 years of running contact centres.
Best to start with some background. I have been in and around contact centres since 2000. Each of these contact centres has been involved in logistics of some kind.
From car breakdowns to ambulance patients and finally a digital customer hub looking after passengers in on-demand journeys, each of the organizations has been focused on the operation rather than the contact centre, and I think that is a good place to start.
One of the first things I learned is that contact centres can be extremely overlooked until something goes wrong or they just don't perform to the expected standard. There is nothing worse for a new manager than having everything you and your team do scrutinized to find the failing.
Lesson 1 – Know Your Stats
Your daily reports are your bible and you need to know what you can effectively measure.
There is nothing worse than being told you are underperforming without having the evidence to prove otherwise. Your daily reports are your bible and you need to know what you can effectively measure. I see call centres as nothing more than a maths problem.
You have X number of calls per hour that last Y number of minutes and you have Z number of colleagues to answer them. Once you understand that equation through an Erlang calculator then you are halfway there.
When you start heading call centres then you use the exact same equations to make sure that any contract wins or losses turn into the correct headcount for your centre. Once you can say with certainty that with any given headcount you will hit a certain percentage, then you can gain either the correct funding or the understanding that it won't improve.
To find out more about how to calculate staffing demands, read our article: How to Work Out How Many Staff You Need in a Contact Centre
Lesson 2 – Know the Personality Profiles of Your Staff
One of the earliest courses I took as a manager was Myers Briggs. For those that don't know, it breaks down people into 16 personality types and allows you to explore why people react in different ways to situations and how to handle different personalities, but also explains how people have preferred learning styles.
As you mature as a manager and head up the department, it is increasingly important that you learn as much as you can about people.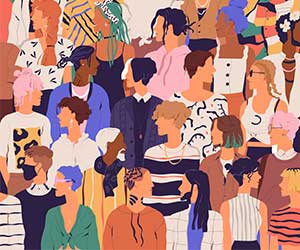 That understanding will allow you to communicate effectively and deal with some of the challenges you might face, such as redundancy situations, combining call centres, adding additional work to job descriptions, pay negotiations, etc.
Once you know what motivates people and how to motivate them, the job becomes a lot easier.
The conversations are just as tough but the outcome can be found sooner.
Lesson 3 – Communication – The More Time You Give People, the More They Feel Valued
It's funny that 'my manager / my company doesn't communicate with me' is always top of the agenda for colleague satisfaction, even when you have a perfect communication process. When you start as a manager, making sure everyone knows that new procedure or process is a daily activity.
Putting it in the file asking people to sign to say they have read it, printing off several copies, putting it on the desktop and then still hearing people give out the wrong information. Very early on I would complete one personal review for everyone every month.
It's challenging but we went from an error rate of 60 to 3 in just 2 months. The more time you can give people one to one, the more valued they feel.
When I became a Head of Centres I used the same process on my supervisors and I would speak to them on a daily basis but make sure we always had that one-to-one time to discuss any issues. It also allows you to be very honest about anything up and coming that will affect the centre.
I always treat good news and bad news the same and I found managers appreciated being kept informed, and I would suggest that they use the same information in their own one-to-ones with colleagues.
For tips on how you can improve internal contact centre communication, read our article: How to Improve Internal Communication in the Contact Centre
Lesson 4 – Create a Professional Team
It can be hard in a contact centre to produce a truly professional team that is dedicated to its work. I had a team of 30 who were excellent, they understood their stats, their personal accountability to customers, and in some ways they self-managed each other to remain professional.
There was a mix of new and experienced staff who were happy to guide and mentor. We only ever lost staff to internal promotions, and to protect the centre they would only move once the replacement was through training.
Each one of those colleagues acted like a supervisor not only to their own work but to also help others. Sounds too good to be true, but it was achieved by very open and honest communication and valuing each person.
The people that answer your phones often know before anyone else how bad the operations are going by the increased call rate and irate customers.
If someone made an error, they had it explained to them in an adult manner, not like a naughty child as I see some do. Call-takers are, I believe, the front door to your organization and I want the very best people answering those phones or making the outbound calls.
There is no such thing as 'I'm just a call-taker'. The people that answer your phones often know before anyone else how bad the operations are going by the increased call rate and irate customers. They need to be given far more credit for their input into the organization.
Lesson 5 – Reward
One thing you learn about contact centres is that no amount of pay will help you keep the right people if the work is fundamentally flawed.
People want to be respected for the job they do.
Providing free pizzas on the days when things are going wrong can only get you so far. People want to be respected for the job they do. Reward should reflect length of service, a job well done, going above and beyond.
To conclude, if you are a new manager in a contact centre it can be a very rewarding career. Even though you deal with day-to-day activities, learning the fundamental mathematics behind the stats puts you in a strong position to create a better centre based on fact.
You will attract better funding and provide a better service. Once you start heading your own centre, you will take these learnings to make sure you are gaining the most out of each colleague, and the business is gaining value for money out of your centre.
Contact centres are often misunderstood, Directors look at the expense not the value, and it is really important to be able to stand up in a meeting and provide hard facts regarding performance and how investment will increase performance based on sound industry standards.
You need to learn to fight for increased headcount as you grow but also learn how to remove headcount when contracts are lost. Put contact centre colleagues at the centre of your communication and treat them with the respect they deserve.
Thanks to Robert Sykes, Lead Director of DAPL, specializing in call centres and digital platforms
For more great advice from industry experts, read our articles:
Would you like to share your experiences of running a contact centre?
We are looking for articles entitled "7 Things I Have Learnt from X Years of Running a Contact Centre"
If you are interested, please drop an email to newsdesk@callcentrehelper.com