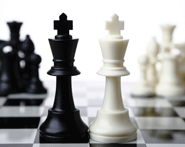 The acquisition of LiveOps Cloud Platform will increase the company's focus on SaaS development activities.
Venture capital firm Presidio Partners, an existing investor in LiveOps, participated in the acquisition. Current CEO, Vasili Triant, will remain at the helm of the SaaS-based company, which will continue to operate as an independent entity focused on the ongoing development of its cloud contact centre platform.
In January 2014, LiveOps announced the formation of two separate corporate entities to focus on growth in cloud contact centre software and on-demand agent services. The two businesses, LiveOps Cloud Platform, and LiveOps Agent Services, have been run as independent entities since that time; Agent Services will not be acquired as part of the agreement with Marlin.
"LiveOps Cloud Platform is a true cloud solution that is utilised by hundreds of brands worldwide. We believe the platform is well positioned to continue on its growth trajectory and we look forward to providing the financial and operational support to further build out the company's SaaS offering and extend its leadership position in the cloud contact centre market," said Ryan Wald, a partner at Marlin.
"Marlin shares our vision of creating outstanding experiences for brands and their customers via cloud-based services and we're excited to take the next step in our evolution with them as our partner. We believe that this acquisition positions both LiveOps businesses to refine and focus on their individual strategic objectives to accelerate growth," said Vasili Triant, LiveOps CEO.
---
---