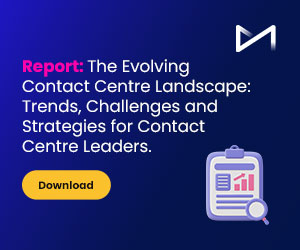 MaxContact has been announced as one of the top 50 companies at the Northern Tech Awards 2023 event held on the 20th of April in the iconic Assembly Rooms in the heart of Edinburgh.
The annual event gathered 250 business leaders to celebrate the fastest-growing and most innovative technology companies in the Northern region of the UK.
The event is organised by GP Bullhound, a leading technology advisory and investment firm, in collaboration with Tech North, a government-backed initiative that supports the growth of the tech industry in the North of England.
The awards are a recognition of the area's dynamic tech landscape and the contribution of innovative companies to the Northern region.
MaxContact's ranking in the top 50 companies is a testament to the company's commitment to innovation and excellence in the contact centre industry.
The award is a reflection of the hard work and dedication of the entire team at MaxContact. 2022 was also a year of notable award wins for MaxContact, including being named the IT Vendor of the Year by the BCS, The Chartered Institute for IT and Computing.
"We are honoured to be recognised as one of the top 50 companies at the Northern Tech Awards," said Ben Booth, CEO of MaxContact. "This award represents the dedication of our team and our commitment to delivering innovative solutions within the contact centre industry."
The Northern Tech Awards brought together industry leaders and innovators from across the Northern region to celebrate the achievements of the technology industry. The event provided an opportunity to network and discuss emerging trends and ideas in the sector.
"We would like to express our thanks to the Northern Tech Awards for the recognition," said Ben Booth, CEO. "We would also like to thank our clients for their continued support in helping us achieve this award."
This blog post has been re-published by kind permission of MaxContact – View the
Original Article
For more information about MaxContact - visit the
MaxContact Website