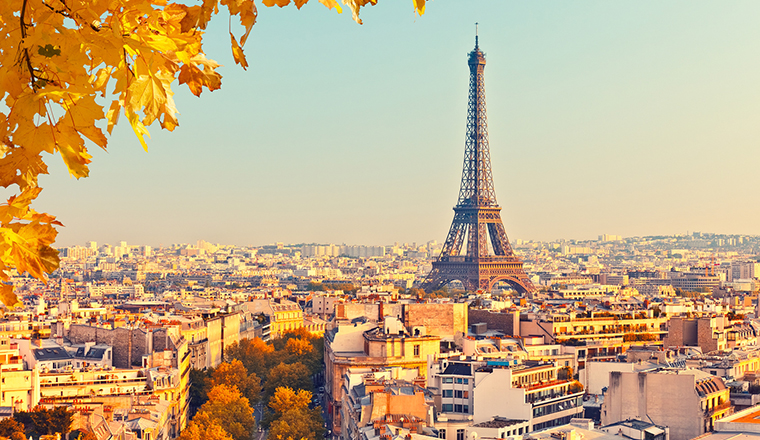 NICE today announced its annual customer conference, Interactions Paris, taking place on November 15, 2016 at the Hotel Potocki. Following the theme 'The Power of Knowing', the event in the French capital will bring NICE customers together for a one-day educational program, focusing on best practices in customer service excellence and operational performance.
The annual Interactions Paris is a must attend event for contact centre and customer experience professionals in France. This year NICE has brought Interactions to more countries and cities than ever before, hosting successful events in Florida, London, Cape Town, Johannesburg and now Paris.
NICE is honoured to be joined at Interactions by guest keynote speaker Bernard Laporte, the former Head Coach of Toulon Rugby Club and former French Secretary of State for Sport. Laporte will present his vision about the importance of ¬team management in achieving excellence and the parallel between sports and business. He will explain the importance of performance analytics as well as human factors in generating great dynamics and transforming an organisation.
Interactions Paris will run across three specialist tracks, each including exclusive customer case study presentations, along with product demonstrations from NICE solution experts:
Transforming the Customer Experience – Learn how to capture customer journeys across all touch-points and channels, as well as use real-time, actionable Voice of the Customer (VoC) insight to align operations and drive business success.
Driving Employee Engagement and Performance with Analytics – Discover how Workforce and Performance Management solutions can improve skills with intraday automation, forecasting/scheduling precision and collaboration. Find out how speech and desktop analytics are being used to identify and target the right coaching, as well as how to align Quality Management programs with business objectives.
Automating and Improving Operations in Real Time – Understand how organisations are using real-time solutions to guide, simplify, automate and improve time-consuming desktop processes in the front and back office. Learn how desktop, security and process complexity can be streamlined for much greater operational efficiency. Find out how the recording platform can be a force multiplier for business applications, making them strong and simple to use.
Running alongside the education tracks will be an extensive Technology Showcase, where delegates will have the opportunity for live hands-on demonstrations of all the latest NICE solutions. The company is proud to be joined in the showcase by Interactions Paris sponsor Coverapps.
John O'Hara, President of NICE EMEA, said: "This year, Interactions Paris will be the biggest and best yet. We are excited to be bringing our very latest innovations in fields such as Adaptive Workforce Optimization, Robotic Automation and Real-Time Authentication, as well as sharing how some of the biggest brands in France are using NICE technology to gain a competitive edge, deliver perfect customer experiences, and improve operational excellence."
For more information and to register visit: http://info.nice.com/interactionsparis2016.html
Published On: 21st Oct 2016 - Last modified: 29th Mar 2017
Read more about - Archived Content, NICE
---