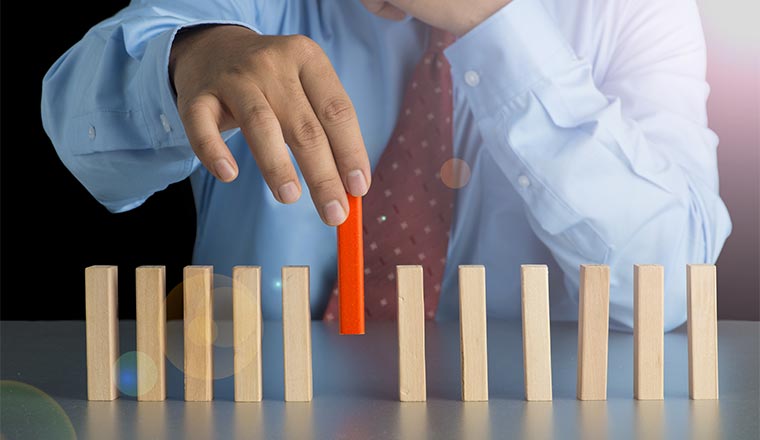 Genesys has grown its market share, with nearly 700 organisations moving from legacy contact centre systems to the Genesys Customer Experience Platform since the start of 2017.
According to Genesys, it now counts 65 percent of the most valuable global brands among its customers, with hundreds of leading businesses from across all market segments and geographies adopting Genesys in the last year, such as: AFFINBANK, Atos, BAC Credomatic, Cleartrip, Coca-Cola, Heineken, Nortiz and Westpac New Zealand.
The surge of companies replacing ageing systems with Genesys does not appear to be slowing down, with nearly two-thirds making the switch in the last six months.
In the first quarter of 2018 , Genesys closed at least one deal every day on average to help businesses move toward a transformational solution enabling highly predictive, fully contextual and efficient customer experiences across marketing, sales and service.
Genesys is making significant headway replacing legacy systems from multiple providers, especially Avaya. In the last five fiscal quarters, more than 360 former Avaya customers have migrated to Genesys, with the numbers doubling this year. All told, 75 percent of the new Genesys customers were sourced from either Avaya or Cisco.
Moving to the Cloud Offers Significant Gains for Major Global Brands
Cloud adoption is on the rise as a strong on-premises solutions provider with greater than 95 percent customer retention—but cloud adoption is on the rise. In fact, cloud now represents nearly 25 percent of total Genesys revenue.
More than 50 percent of new customers in 2017 chose cloud solutions, including major brands Coca-Cola and Westpac New Zealand, which are experiencing notable business outcomes.
Coca-Cola
Since implementing Genesys solutions, Coca-Cola has reduced its contact centre operating expenditures by 50 percent. Previously, the global beverage leader was using on-premises solutions from multiple vendors, including Avaya, Cisco and Verint, to support its North American contact centre services. These services spanned five sites and 1,600 agents across human resources, equipment service and sales.
In order to simplify its model, facilitate integration and reduce cost, Coca-Cola consolidated to Genesys PureConnect Cloud. This is an all-in-one cloud-based contact centre solution – inclusive of workforce management, quality management and call recording.
Westpac New Zealand
As one of New Zealand's largest banks, Westpac NZ's complex contact centre structure was previously functioning on a legacy on-premises Nortel Avaya platform that was expensive to maintain and prone to failure.
In addition, it lacked key functionality such as callback and recording and was not customisable. After deploying the PureCloud platform, the bank has reduced infrastructure costs, increased outbound customer care calls by 100 percent and realised rapid time-to-value. Its first customer care agents were up and running in just three months.
Businesses of All Sizes and Types Produce Positive Business Outcomes With Genesys
Companies such as AFFINBANK, Cleartrip and Heineken Mexico have selected a Genesys customer experience solution to help them reach targeted key performance indicators such as increased customer satisfaction, improved efficiency, revenue growth and more.
Heineken Mexico
After moving from Cisco to the Genesys PureConnect platform, Heineken Mexico enhanced call effectiveness by over 40 percent and improved sales success by 6 percentage points, all while increasing agent efficiency. This resulted in a 1.5 hour per agent reduction in the workday.
Heineken Mexico was even named the broader Heineken company's leading customer service organisation across 70 global markets for its excellence in service level compliance.
Cleartrip
Less than a year after implementing Genesys PureEngage Cloud, the India-based online travel company achieved a Return on Investment (ROI) target of 90 percent and increased customer satisfaction by 21 percent.
Today, as business continues to grow, Cleartrip can successfully handle higher volume with the same number of agents.
AFFINBANK
In support of Affin's digital transformation objectives, AFFINBANK moved to the PureEngage platform for its omnichannel capabilities.
As a result, the Malaysian bank modernised its contact centre, realising a 60 percent improvement in telesales performance, 84 percent reduction in call abandonment rates, and 50 percent increase in agent productivity.
"This amazing momentum shows the market's confidence in our innovative products and exceptional team that enables us to address customer demands and market shifts ahead of the rest," said Tom Eggemeier, President of Genesys.
"We have a steadfast commitment to helping businesses create positive, contextual experiences and predictable business outcomes. This is recognised by customer experience leaders and industry analysts alike, including Frost & Sullivan, which recently named Genesys the 2018 North American Contact Center Company of the Year."
To find out more about Genesys, visit: www.genesys.com
---