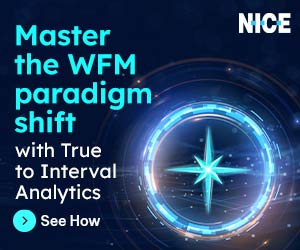 Morris Pentel, Chairman of the Customer Experience Foundation, gives a presentation on how you can transform your contact centre's performance, in this special edition of The Contact Centre Podcast.

In his presentation, Morris also discusses key learnings from the COVID-19 outbreak and the importance of building positive habits, and he talks us through how we can set new tactical goals in the contact centre.
To listen to the podcast directly from this web page, just hit the play button below:
The Contact Centre Podcast – Episode 24:
Contact Centre Transformation Ideas
This podcast was made possible by our sponsor NICE. To find out more about NICE's contact centre solutions, visit their website 
To watch the full recording of the webinar that this podcast has been sourced from, click here.
Podcast Time Stamps
1:25 – The Impact of COVID-19 on Contact Centres
5:30 – Taking Technology Off the Table
8:40 – Emotional Support for Employees
16:30 – Setting New Tactical Strategies