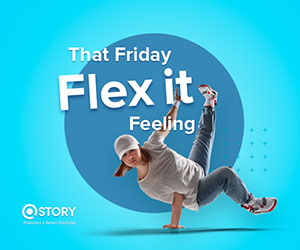 In a stride towards enhancing the agent experience and transforming scheduling practices within contact centres, QStory proudly unveils Agent Flex.
This innovative software sets a new industry standard, granting agents an unparalleled level of flexibility to propel the contact centre into a new era of adaptive workforce scheduling.
Until now, contact centres have struggled to balance the demands of service levels and the need for agent flexibility.
In an era where the traditional nine-to-five structure no longer defines our lives, the demand for adaptive work arrangements has become more significant than ever.
Agent Flex addresses this need head-on – empowering agents to independently modify their shifts without requiring approval from team leaders or planning teams.
With Agent Flex, agents can move all or part of their shifts to a different time without negatively impacting coverage.
It allows agents to hit service levels while living life to the fullest. Agent Flex isn't just for special occasions, either. Whether it's leaving early to be front row at a gig or being there when the kids get home from school – your agents decide what's important.
"QStory's mission is to power a better every day – and that doesn't just mean optimising operations. Through our software, we're equipping agents and contact centre management teams with tools that foster a more enriched and fulfilling work environment." – Wayne Thornhill, CEO at QStory.
A testament to QStory's commitment to constant innovation, Agent Flex will slot seamlessly into QStory's existing features like break matches, instant break options, and time banking.
This blog post has been re-published by kind permission of QStory – View the
Original Article
For more information about QStory - visit the
QStory Website